On May 18, 2023, in the early morning hours of what evolved into a beautiful spring day, Emily Magdalene (Wahlquist) Williams, beloved mother, grandmother, and great grandmother, passed away at SSM Hospice Home of Hope in Fond du Lac, Wisconsin, surrounded by her beloved family.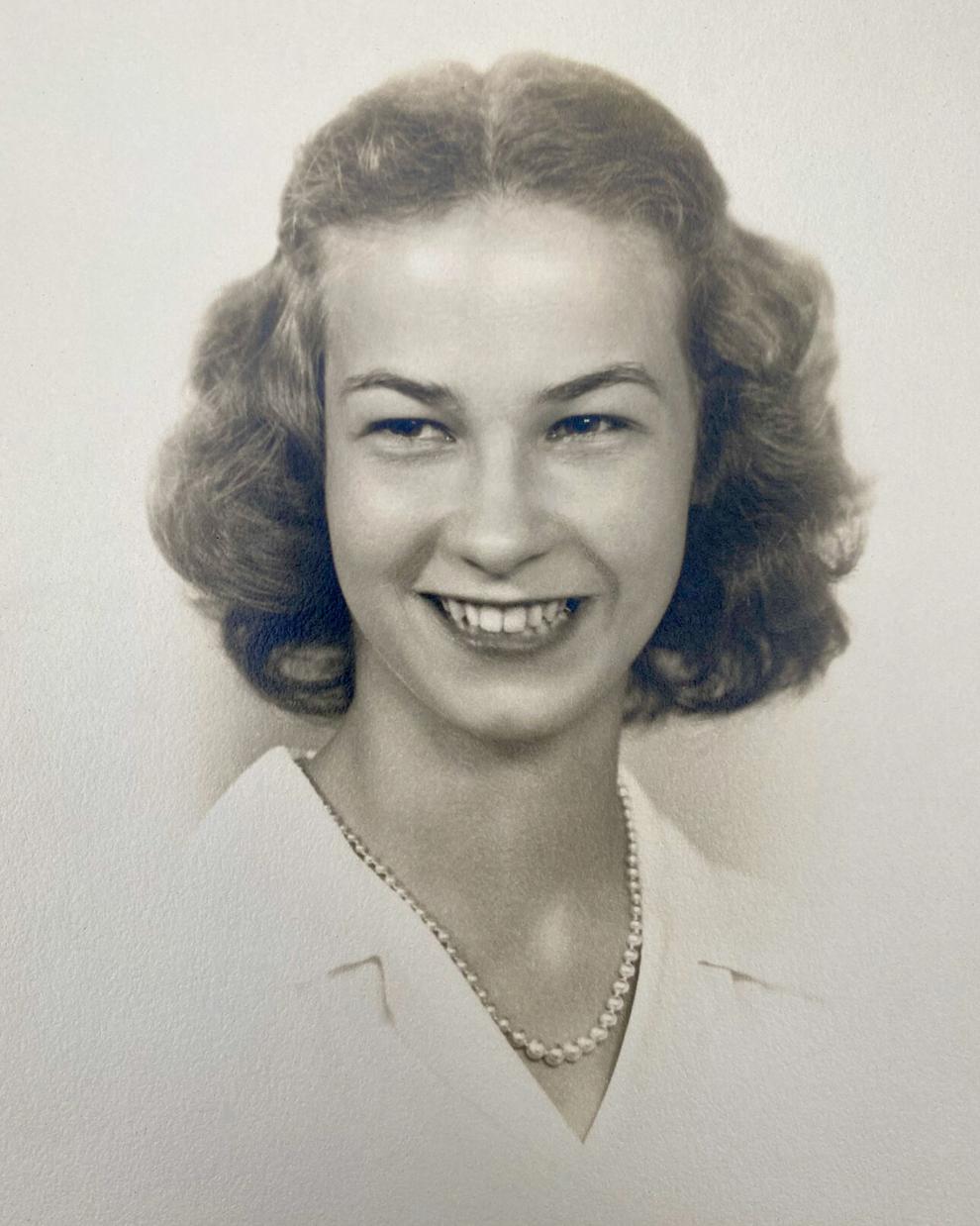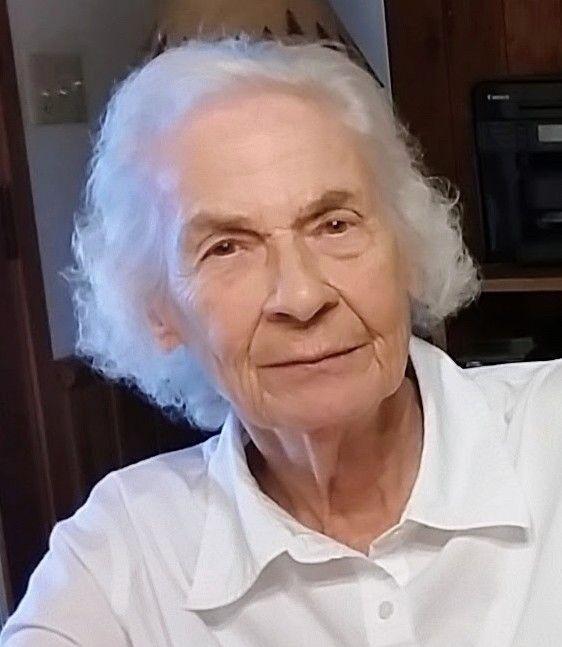 Emily was born on January 28,1928, in New Richmond, Wisconsin to Claus and Ida Wahlquist. She was their only daughter and the youngest, who joined their three rambunctious sons, Willie, Chuck, and John. Her brothers doted on and pestered their younger sister, but under their watchful eyes never allowed any harm to come to her.
Beginning in the lower grades, Emily developed a wonderful group of girlfriends including Ruthie, Joan, Joyce, Jo, and Luce. She remained connected to her friends and hometown throughout her lifetime. The room was charged with youthful energy during her annual visits "back home" when the ever-dwindling Class of 1945 would gather for their reunion at a local restaurant, consuming copious amounts of coffee while yacking for hours and reminiscing of days gone by.
During her high school years, Emily contributed to the war effort by packing meals for the troops at the K Ration plant in New Richmond. Her brothers Chuck and John served in WWII which sparked her unwavering respect and support of all military personnel and veterans for the remainder of her life.
After graduating from New Richmond High School in 1945, Emily started her first of many pursuits uncommon for females at the time. She attended the University of Wisconsin-River Falls, then transferred to Marquette University, graduating in 1950 with a degree in Dental Hygiene. She paid her way through college by working as a switchboard operator in the telephone office and earned her room and board as a live-in nanny.
Emily's professional career began with Dr. Ashton Wick in Sheboygan, Wisconsin. He was a kind, generous employer who paid her not only a base wage and compliments for work well done, but also a 10¢ bonus for each completed prophy. After Dr. Wick was drafted to serve in the Korean War, Emily once again found herself seeking employment. A job opportunity led her to Omaha in 1954 after obtaining the 14th Dental Hygiene license ever issued by the state of Nebraska.
At a magical and auspicious party in 1955, Emily found love in the eyes of Charles Williams, a young future dentist, whom she married on February 11, 1956. They started their family soon after. Career opportunities took them from Omaha to Prairie du Sac, then Brandon, and eventually Fond du Lac where they enjoyed many retirement years in their big house on a beautifully landscaped corner lot. It quickly became the home base for many family gatherings and joyous celebrations through the years. Family was her world, and it brought her much happiness, no matter how big, small or even how boisterous the gathering! She and Charles were happily married for 65 years until his passing on May 5, 2021.
Emily had a sense of adventure for travel, and she and Charlie enjoyed many cruises and train trips around the world. In one family favorite instance, they left the kids "all over town" in order to visit Majorca, for which no one could blame her. She had a particular love for trains, stemming from experiences as a young child, and occasionally educated her grandkids on the regality of airline travel back in the 60's.
The door to Emily's house was always open and she continued her mother's tradition of offering anyone a warm meal. She crafted the most amazing oatmeal with deft dashes of brown sugar and the perfect touch of butter not just on top, but also wedged down low. Her toast was known as "out of this world." Her mac and cheese left an indelible mark on many young hearts and minds. But perhaps most notable was her Swedish egg coffee. Many of her kids' friends insisted on visiting simply to snag a cup and, after she gave up the method, the community revolted. Consequently, the family statistician conservatively estimated her coffee consumption in excess of 60,000 cups.
Born of sturdy Swedish stock, Emily was fiercely independent while exuding a humble, stoic nature and a charming, quick-witted sense of humor. She was serious about giving all people respect, and just as serious about receiving it back. She enjoyed life's simple pleasures in the garden, at the theater, or around a nice meal. She never complained. She always listened. She mothered, grandmothered, and great-grandmothered with everything she had.
Emily will be forever cherished and remembered by her eight children and their spouses: Anne and Jim Rhode, John and Brenda Williams, Michele Williams and Mark Wendt, Claire and Jeff Tadman, Charles and Kris Williams, Khristin Williams-Casper and Nick Casper, Andrew and Dana Williams, Christopher and Stacy Williams.
"Gramma Em" will be missed by her always hungry and very active grands and great grands: Erick and Sara (Kyle-deceased, Nyzaiah, Corissa, Kenajay, Kyan) Rhode; Jamie Williams; Aimee and Chris (Aaron) Burkhardt; Anthony Tadman; Michael and Mallory Williams (Emiliana); Melissa Tadman (Noah and Alayna Brehmer); Charles Williams and Daisy Freward (Vivian and Benjamin Williams); Laurie and Myles (Gabriel Palacios, Merrick, Harley) Quine; Benjamin Williams; Nathan and Kristyn (Asher, Arlyn) Rhode; Michaela and Chad (Natalee, Noella, Nora, and Baby Boy due in August) Wyss; Christian and Alaina Casper; Zach and Payton (Braelon) Borens, Quinn Williams; John Williams; Isaac and Evan Williams; Emily Williams, Max and Sam Landsverk.
Emily is further survived by sister-in-law, Barbara Williams, and many nieces and nephews. She was predeceased by all three brothers as well as sisters-in-law Virginia Wahlquist, Naomi Wahlquist, and Joyce Wahlquist Cremans, and brother-in-law John S. Williams.
The family would like to extend a loving thank you to our wonderful spouses who managed our households so we could spend time with our mother in her final days. Those moments spent with her were so precious and irreplaceable. We would also like to thank our supervisors and employers who so graciously provided backup and adjusted schedules on very short notice.
The family also thanks the staff at Lakeview Place and the angels at SSM Hospice Home of Hope for their tender and compassionate care of Emily while she was active as well as during her last days.
Please consider honoring Emily's memory by supporting an animal shelter, Hospice Home of Hope, or our country's veterans.
A celebration of Emily's life will begin with a visitation beginning at 10:00 am on Friday, May 26, 2023, with the memorial service at 11:00 am at Zacherl Funeral Home, 875 E. Division Street, Fond du Lac, Wisconsin.
"A wife, a mother, and gramma too, this is the legacy we have from you." We love you forever!