Helen Agnes Voysey, age 98, of Ripon, WI, passed away Sunday, February 21, 2021, at Prairie Place in Ripon.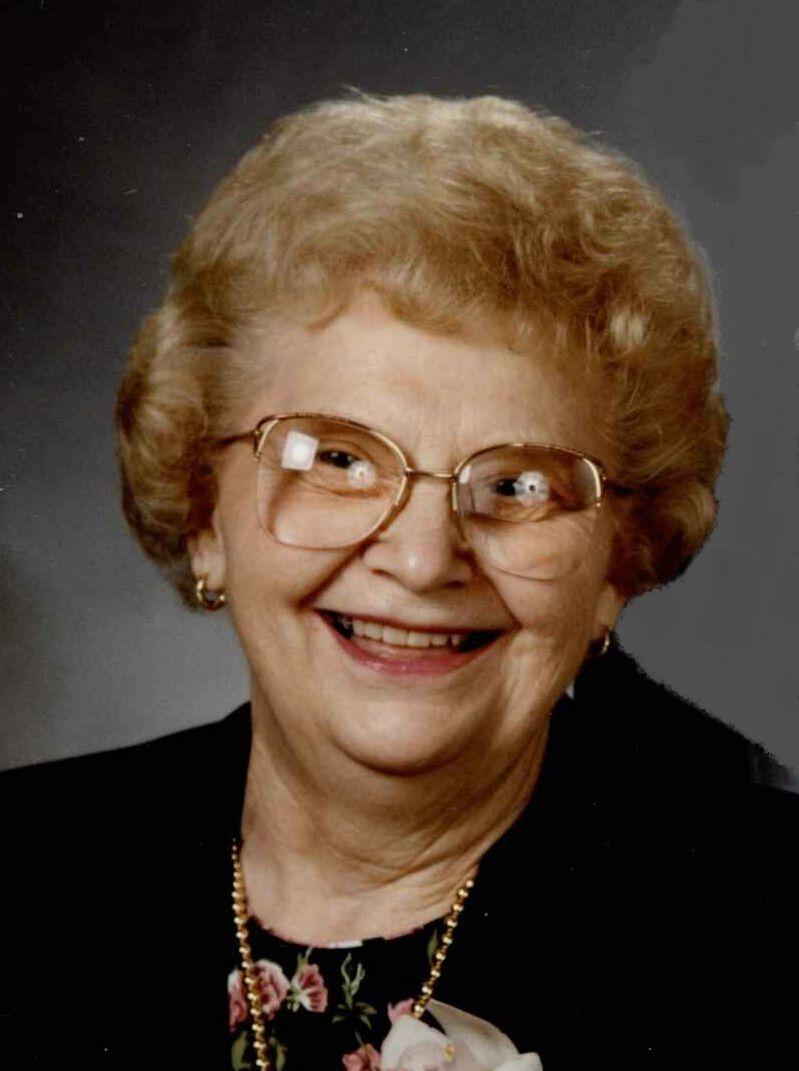 Helen was born May 19, 1922, in Ripon, WI, the daughter of Paul and Julia (Florek) Reinsch. She graduated from Ripon High School and on June 1, 1940, she married Ray Voysey. Helen worked as a sales clerk at Pearls House of Fashion and later at Hounsels Garden Shop both in Ripon. She was a member of St. Catherine of Siena Catholic Church and the Town and Country Garden Club.
Survivors include her daughter JoAnn (Earl) Schrader of Ripon, WI; two grandchildren, Jeff (Shelby Schiller) Manske of Ripon, WI and Cory (Lisa) Manske of Mukwonago, WI, four great-grandchildren, Ashley Manske of Green Bay, WI, Abby Manske of Madison, WI, Alex Manske of Minneapolis, MN and Adam Manske of LaCrosse, WI; two brothers, Laurence Reinsch of Ripon, WI and Cyril (Nancy) Reinsch of Davenport, FL. She was preceded in death by her parents, Paul and Julia Reinsch; husband, Ray Voysey; sisters, Virginia Watson, Regina Anderson and Irene Ryan and brother, Donald Reinsch.
A private family prayer service for Helen will be held on Saturday, February 27, 2021, at Butzin-Marchant Funeral Home in Ripon with Father Davies Edassery officiating. You may view a livestream of Helen's prayer service at 11:00 am at https://www.facebook.com/butzinmarchant. If you are unable to view the livestream, the complete video will be posted here after the service has concluded. Inurnment will be held at a later date at St. Patrick Catholic Cemetery in the Town of Ripon. A memorial is being established in her name.
Please visit www.butzinmarchant.com to send online condolences.