Howard "Howie" Carl Goeden, age 78, of Ripon, WI, passed away on Thursday, June 11, 2020, at his home with family by his side.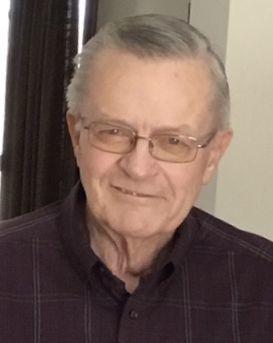 Howie was born May 28, 1942, in Ripon, WI, the son of Herbert and Norma (Weiss) Goeden. He graduated from Ripon High School. Howie worked at Green Giant in Ripon and then as a painter at Ripon College. He was an avid member of Fond du Lac Aeromodelers Association and a devoted member of Immanuel United Methodist Church in Ripon.
Survivors include three daughters, Lauri (Brian) Zobrack of White Bear Lake, MN, Kris Goeden of Woodbury, MN and Jolene (Lenny) Torres of Anchorage, AK; five grandchildren, Alex, Eli and Trey Zobrack and Ava and Aiden Huseboe; special friend, Jackie Goeden and her children, Scott (Shari) Stenerson and Pam Stenerson; brother, Ronald (Rita) Goeden of Ripon, WI; sister, Noreen Liptow of Ripon, WI; half brother, Donald Goeden of Indianapolis, IN and several nieces and nephews. He was preceded in death by his parents, Herbert and Norma Goeden.
A private family graveside service will be held on Saturday, June 13, 2020, at Woodlawn Cemetery in Ripon with Reverend Harsha Kotian officiating. A celebration of life will be held at a later date. Memorials may be directed to the American Cancer Society N19W24350 Riverwood Dr., Waukesha, WI, 53188 in his name.
Please visit www.butzinmarchant.com to send online condolences.