June Thompson Mays, age 94, of Green Lake, WI, passed away at her home on Thursday, November 18, 2021. She was born on June 25, 1927, in Waukegan, IL.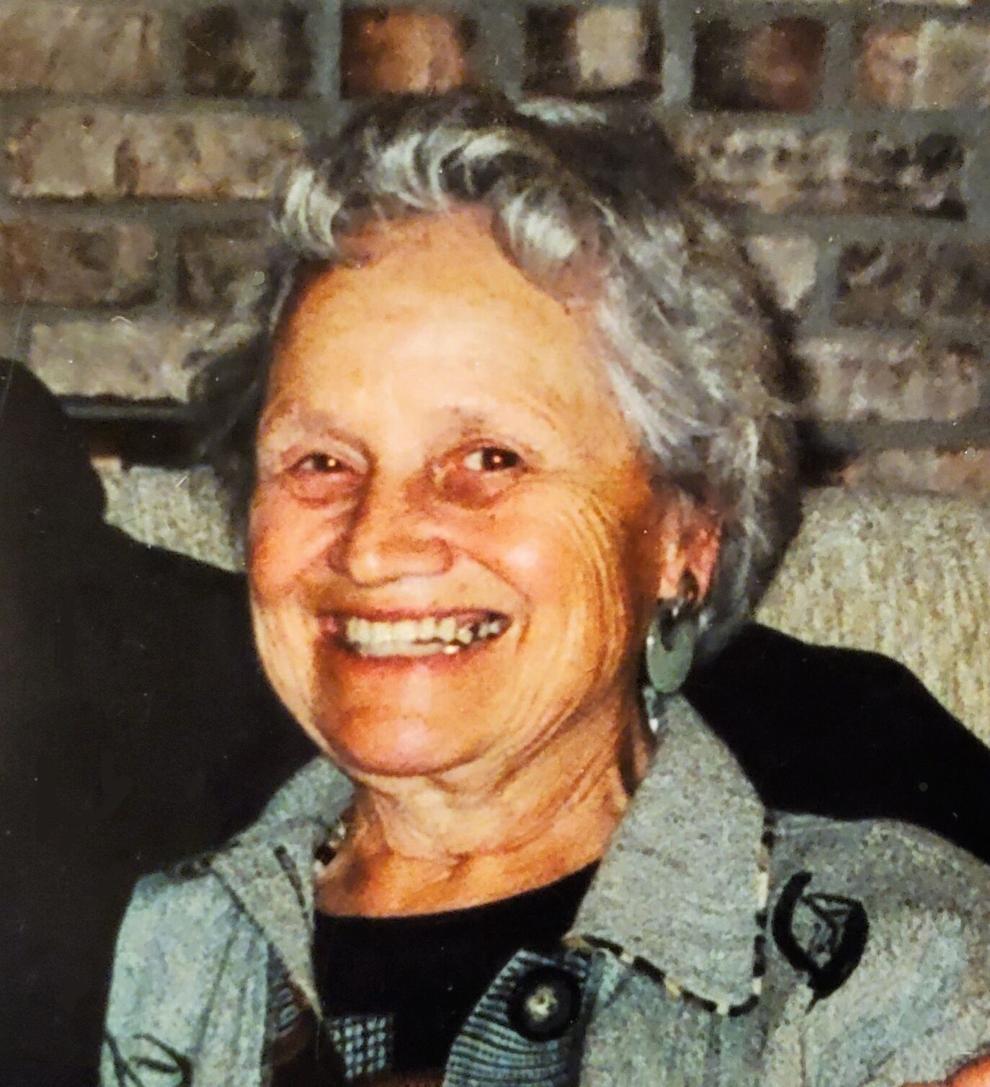 While in high school, and also in college, she was active on the tennis team, swimming team and water ballet. Since WWII was on, she worked long hours as a long distance telephone operator at Great Lakes Naval Station.
The war ended and President Roosevelt died while she was a student at Purdue University.
Her older brother George, who had been wounded in the "Battle of the Bulge," graduated the same year, 1948, from Purdue University. June graduated with a Bachelor of Science in Biology with a teaching degree. While at Purdue, she was a member of Chi Omega Sorority.
June met and married Albert R. Mays, who lived a few doors down from her in the Lambda Chi house at Purdue in Waukegan on Thanksgiving Day in 1949. June and Albert resided many years in Rockford, IL, where they raised their 3 children. During their time in Rockford, June was employed as a teacher for 25 years, mainly at the secondary level. In addition to her teaching duties, her love of working with young people led her to serve as Student Council Advisor for many years. Her husband was an engineer at Sundstrand Corp.
At the time of June's passing, Albert and June were one week shy of celebrating 72 years of marriage. Albert and June retired to Green Lake, WI, in 1990, taking over the property of June's parents, Kittie and George Thompson, who had purchased the property in 1949. As a child, she and her brother spent many vacations at Green Lake at their aunt, uncle and cousins' home (Anne and D.E. Travis and Richard and Ruth Travis.) One fond memory was the Postmaster having "Mail Call" two nights a week in downtown Green Lake, and later the mail was delivered by boat to a mail box on the pier. The Postmaster always had the radio on and one night, in 1937, the announcement came that Amelia Earhart was missing.
June's passions were playing bridge and sports, especially swimming. She could be seen swimming between the lake piers well into her 80's and swam laps for the 20 years. She and Al wintered in Tucson, AZ. She was a member of the Ripon Bridge Club and Ripon Women's Club of St. Peter's Episcopal Church for many years. June particularly enjoyed having friends. She was a loving, caring mother and grandmother who would cancel any of her plans when babysitting was needed or when family and friends wanted to use the Green Lake home or visit Arizona.
Those June leaves behind to cherish her memory include her husband, Albert R. Mays of Green Lake; 3 children, Michael A. Mays of Durango, CO; Terry A. (Alan) Snell of Indianapolis, IN; Melinda S. Gedye of Fond du Lac, WI; 5 grandchildren, Joanna Leigh Nelson of Tucson, AZ; Christine Elizabeth Mays of Boston, MA; Lisa Caroline (Justin Redd) Mays of Newport Beach, CA; Diana Mae Gedye of Oklahoma City, OK; Alexander Jonathan (Fang Yen) Gedye of Princeton Junction, NJ; great-grandson, Adrian Gedye; special niece, Leslie Thompson; special nephew, Bruce Thompson; sister-in-law, Roberta Mays, many other nieces, nephews, relatives and friends. She was preceded in death by her parents, George and Kittie Thompson; brother, George E. Thompson; 2 brothers-in-law, John Mays and Roger Mays; 2 sisters-in-law, Dorothy Thompson and Joan Mays.
A celebration of life for June Thompson Mays will be held at a later date. A private family burial will take place at the Dartford Cemetery in Green Lake. If you wish, donations can be made to the Dartford Historical Society or Thrashers Opera House in Green Lake. Please visit our website www.wachholzandsons.com to send a condolence or to share a memory of June with her family.
Wachholz and Sons Funeral Home & Sunset Cremation
Center in Princeton is serving the Family, 920-295-6631