Karrie A. Miller, 70, of Green Lake, WI, passed away peacefully on November 22, 2020.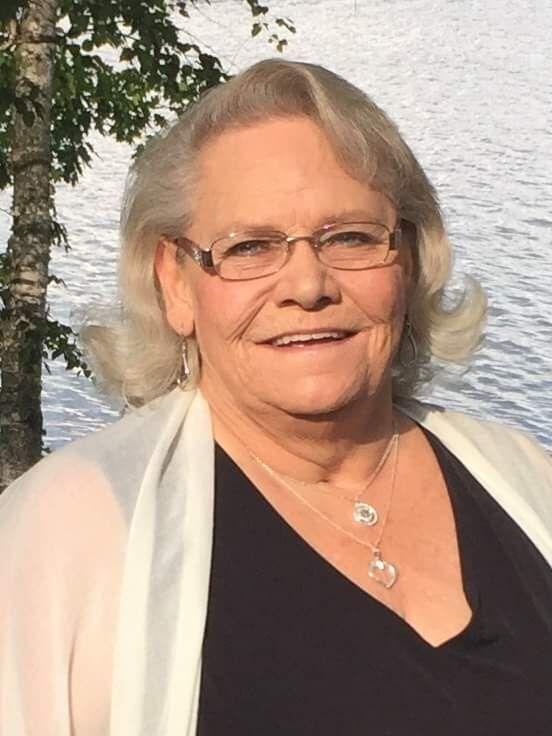 She was born on February 28,1950, in Chicago to Harold and Ann (Renehan) Teeling. Karrie was one of 4 children. She attended Kelly High School in Chicago, IL, and later earned her certificate of graduation in beauty culture at the Capri School of Beauty in Chicago, IL.
Karrie was married to Joseph Serio on April 4, 1970. Together, they had 2 children, Joseph J. Serio and Ann (Serio) Kastenschmidt.
On January 4, 1975, Karrie married Eugene L. Miller and had 2 children, Tracy (Miller) Egge and Carol (Miller) Buettner. The couple made their home in Green Lake and celebrated 32 wonderful years of marriage until his passing in December 2007. Karrie was active in her community as a swim teacher, Girl Scout leader, and Avon consultant. She worked at many local businesses and retired as a medical records clerk for Affinity Health Care. She spent her final years in Crystal Lake, IL, enjoying time with her daughter and grandchildren.
Karrie's unending strength was an inspiration to everyone. She believed life was fulfilled with family, love, laughter, and happiness. In fact, she would walk to the ends of the earth just to surround herself with her family, making memories at all the holiday gatherings, reunions, vacations and summer weekends on the lake. She enjoyed league bowling, golfing, swimming, and her hobbies of puzzling, playing cards, Yahtzee, Pokeno, and Bingo. She adored all things Elvis and was passionate about listening to his music and watching his films. She impressed this passion on her children and grandchildren.
Karrie was most proud of her family. She will be deeply missed by her children, Joseph J. Serio of Green Lake, WI, Ann Kastenschmidt of Ripon, WI, Tracy (Steve) Egge of Crystal Lake, WI, and Carol (Shawn) Buettner of Menomonee Falls, WI, grandchildren; Alyssa Serio, Kali Kastenschmidt, Adam Kastenschmidt, Alex Kastneschmidt, Tyler and Dylan Buettner, Ethan, Jacob, and Derrick Egge, great grandchildren; Kole and Levi, brother; Lawrence Teeling; sister in laws; Sharon Teeling, Marilyn Kolerich, and Jean Miller as well as several adored nieces, nephews and cousins.
Karrie was preceded in death by her parents and her 2 brothers; Richard and Harold and by her husband Eugene L. Miller
Prayers were held on Saturday, November 28, at 10:30 A.M. with visitation beginning at 9:00 A.M. at Davenport Family Funeral Home and Crematory, 419 E. Terra Cotta Ave. (Rte. 176), Crystal Lake, IL 60014, followed by procession to St. Thomas the Apostle Catholic Church in Crystal Lake for the funeral Mass at 11 A.M. Interment will be private.
Arrangements entrusted to Davenport Family Funeral Home, Crystal Lake, 815-459-3411. For online condolences please visit, www.davenportfamily.com.