Patricia Marie Stanbery passed away, peacefully, on December 31, 2020, at Saint Elizabeth's Hospital, in Appleton. Patricia was born on October 25, 1945, in DeKalb, Illinois. From the age of 3, Patricia was raised by her loving guardian, Beattrice Lovell (Aunt Bea).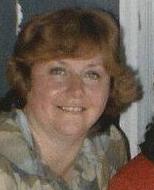 After graduating from DeKalb High School, Patricia married Jerry Stanbery, on January 25, 1963. Of the jobs that Patricia enjoyed, medical transcription was her favorite. Patricia went on to retire from the U.S. Postal Service, in Oshkosh. Patricia was a woman of faith. She enjoyed reading her bible, and spending time with her family.
Patricia is survived by her husband, Jerry, three sisters, JoAnne (Mt. Carol, Illinois), Linda (Grenada, MS) , Dorothy (Lawton, Oklahoma) , her brother, James (Waterman, Illinois), her daughter, Donna (Ripon), and her sons Jeff (Princeton) and Paul (Berlin). Patricia is further survived by her grandchildren: Michael (Abrams), Alison (Ripon), Sonia (Appleton), Amanda (Fond du Lac), Nicholas (Fond du Lac), Ambrosia (Milwaukee) and Spencer (Madison).
Patricia was preceded in death by her loving caregiver, Beattrice, her loving son, Brian and her loving brother, Bob.
A memorial service will be planned for a future date.