Thomas E. Caestecker, age 90, of Green Lake, WI, and Kenilworth, IL, passed away peacefully on Thursday, October 6, 2022, at his home in Green Lake.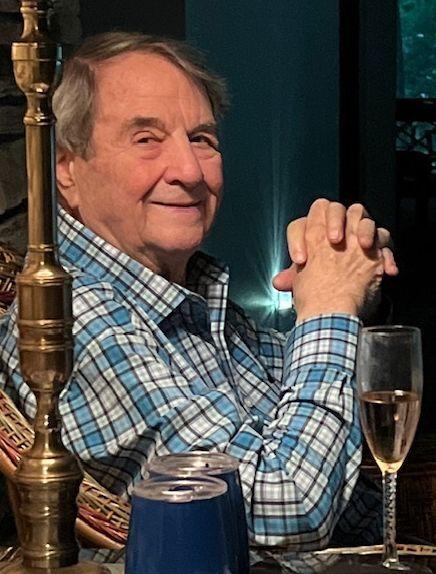 Tom was born in Chicago, IL on March 3, 1932, the son of Charles Edmund and Marie (O'Connell) Caestecker. Tom graduated from Loyola Academy in 1949 and received his bachelor's degree from Georgetown University in 1953. He also served our country as a member of the United States Navy from 1951-1959. Tom held honorary doctorates in humane letters from Spring Hill College in Mobile, Alabama, and also from Ripon College, where he was an Honorary Life Trustee. His most recent profession was an investment broker at Markham Investments LLC, where he also served as president. Prior to Markham, Tom was also involved in the brokerage business in Chicago with the firms Jerome Hickey and Associates, and Burton J. Vincent, Chesley & Company. Immediately following his college graduation, Tom went to work at the Chicago-based firm, Amerline, Corp.; a plastic molding company, and family business. He rose to the position of Vice President at Amerline, prior to its sale in 1964.
Tom held a deep fondness for the Green Lake community, where he spent his weekends and summers as a child visiting his grandparents. He continued his dedication to the area through the years by serving as an honorary trustee and director of the Green Lake Association. He also served on the board of trustees for the Green Lake Festival of Music, supported the Caestecker Free Family Concert Series in Green Lake, was on the Chairman's Council of the Milwaukee Symphony Orchestra, and spearheaded the building of the Caestecker Public Library in Green Lake – which bears his name. He showed his generosity both publicly and with private donations. Tom was a devoted "Friend of Green Lake" in every way possible.
Survivors include his son, Thomas E. (Donnelly Devereaux) Caestecker, Jr. of Wilmette, IL; granddaughters, Ella O'Connell Caestecker and Mary Katherine Caestecker; and grandson, Charles Edmund Caestecker II. Tom was preceded in death by his parents, Charles Edmund Caestecker (July 9, 1981) and Marie O'Connell Caestecker (October 4, 1969).
A visitation for Tom will be held on Saturday, October 29, 2022, from 12:00 – 2:00 pm at Butzin-Marchant Funeral Home, 515 Mayparty Dr., Ripon, WI 54971.
A funeral service for Tom will be held on Saturday, October 29, 2022, at 2:00 pm at Butzin-Marchant Funeral Home with Father John Silva officiating. Interment for family only will follow at Dartford Cemetery in Green Lake, WI. In lieu of flowers, memorials in his name may be directed to Caestecker Public Library, 518 Hill St., Green Lake, WI 54941 or Green Lake Association, 492 Hill St., #205, Green Lake, WI 54941.
Please visit www.ButzinMarchant.com to send online condolences.