Vance Cope-Kasten died peacefully and gracefully on March 15, 2023, as the afternoon sunlight filtered in among the fresh-cut flowers in his room at the SECU Jim and Betsy Bryan Hospice Home of UNC Health Care in Pittsboro, North Carolina. He was listening to music, and he was surrounded by people he loved and who loved him. He was 78 years old.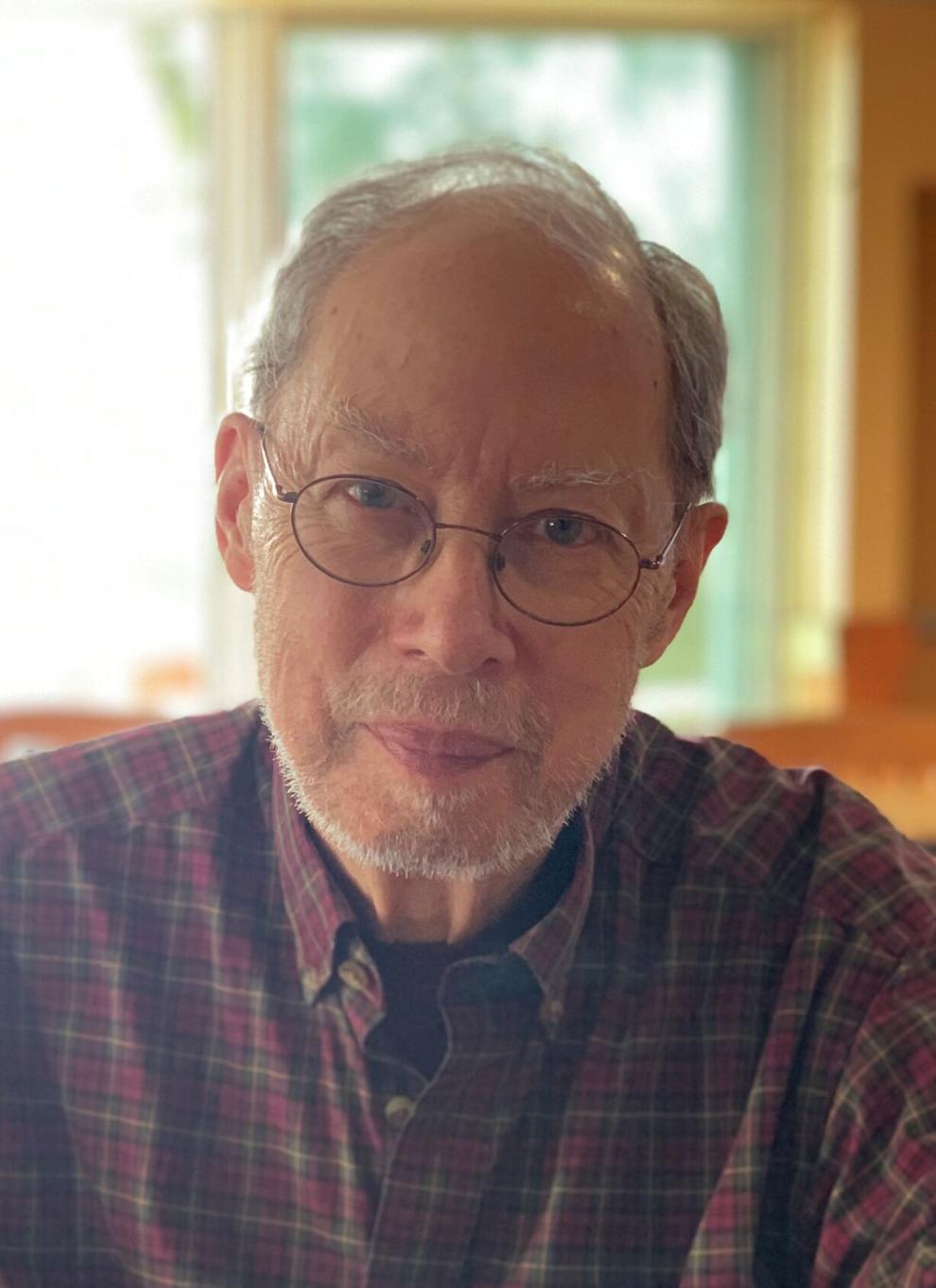 Vance Robert Kasten was born in Appleton, Wisconsin, on April 20, 1944, to Norman Kasten, a custodian and bartender, and Joyce (Ames) Kasten, a secretary at Lawrence University. As a baby, Vance was diagnosed with tetralogy of Fallot, a congenital heart defect also known as "blue baby syndrome," and when he was just a few years old he traveled to Baltimore to undergo a newly-developed surgical procedure at Johns Hopkins Hospital that helped save and extend his life. While this early experience with both the fragility and resilience of the human body made Vance a relatively cautious child, it also led him to develop a deep capacity for qualities like patience, reflection, observation, and gratitude, which infused his work and relationships throughout his life.
Vance was a lifelong seeker of wisdom, truth, and beauty. After graduating from Appleton High School, he considered a career in the ministry before pursuing a degree in philosophy from Lawrence University (class of 1966). He spent a year in Germany on a Fulbright fellowship and attended graduate school at the University of Michigan; although the dissertation he completed to earn his PhD there in 1971 was nominally on the philosophy of violence, it was rooted in and reflected Vance's essential gentleness (even in the last years of his life, Vance eschewed books and movies about crime and fighting because he hated seeing people intentionally hurting one another).
In 1970, Vance began teaching philosophy at Ripon College in Ripon, Wisconsin, where he spent his entire academic career before retiring in 2013. As a teacher, he modeled for his students a life of inquiry and grace. He wore ties, sportcoats, and fancy hats on campus; he wrote exhaustive, caring comments on undergraduate papers; he invited groups of students to his home for meals and conversation; and he never agreed to cancel class on the Wednesday before Thanksgiving, because it mattered to him that any students who wanted to show up on that day still felt like they were getting their money's worth. He was staggeringly smart but also irrepressibly humble and kind; for him, teaching philosophy was not about serving as a gatekeeper to some ivory tower but rather helping students build their own toolboxes with which they could better understand, interpret, and appreciate the world around them.
Vance loved music; he was a voracious consumer of classical music, he cooked dinner while listening to big band or the comic operas of Gilbert and Sullivan, and he even found humor and some kind of beauty in the contemporary country station on the radio. He took up the cello as an adult and played in the Ripon College Orchestra, and he made sure his children took music lessons, too. Vance loved flowers; there were irises engraved on his wedding ring, and Father's Day for him meant taking his family to explore some far-flung or not-yet-visited botanical garden. Vance loved reading, he loved poetry, he loved gardening, he loved learning new languages (German, Chinese, Spanish, and ultimately Turkish), he loved the meditative nature of sports on TV, and he loved being a father. He reveled in small, everyday gestures of love (from short notes on postcards to just-because bouquets); he made free use of the word "joy" in emails, cards, and conversation; and he said thank you with unparalleled and fierce sincerity. He had elegance in endless supply; a master of the pause, a razor wit, and a kind and patient soul, he was the sort of man who delighted both in watching Airplane! and in performing tai chi in a McDonald's parking lot (much to the mortification of his then-teenage children). As those who knew him can attest, he lived a magnificent life, and he had the rare capacity to be truly grateful for it.
Vance was preceded in death by his parents and by his brother, Steve Kasten, and he is survived by his loving wife, Janilyn (they were married July 4, 1982, on the coast of Maine); his son Ben (Leigh) Kasten and grandson Henry; his daughter Cali (Kerim) Arat; his sister Katie (Si) Matthies; his nephew Silas Matthies; his niece Gretchen (Jack) Walton and grandnieces Emma and Madelyn; his nephew Hunter (Sydney) Matthies; his sister Vickie; and his cousins Susan Kurey, Doris (Dan) Krueger, and Mike (Pat) Kurey. For the last seven years of his life, Vance lived with Parkinson's Disease. He felt such profound appreciation for the care and support of so many who walked alongside him in that journey; foremost among them were his physician Brittany McGrady, his physical therapist Claire McCormick, and his care professional Carol Johnson (who sang with him every morning).
To those listed above, and to all others who have happened upon this brief account of an extraordinary man, we leave you with the simple appeal that Vance would no doubt have urged in our place: be of good cheer.
No memorial service is planned, but those who wish to celebrate Vance's memory might consider donating to:
The family is also collecting memories of Vance. Anyone wishing to share reflections or thoughts on Vance is invited to send them to jcopekasten@gmail.com.