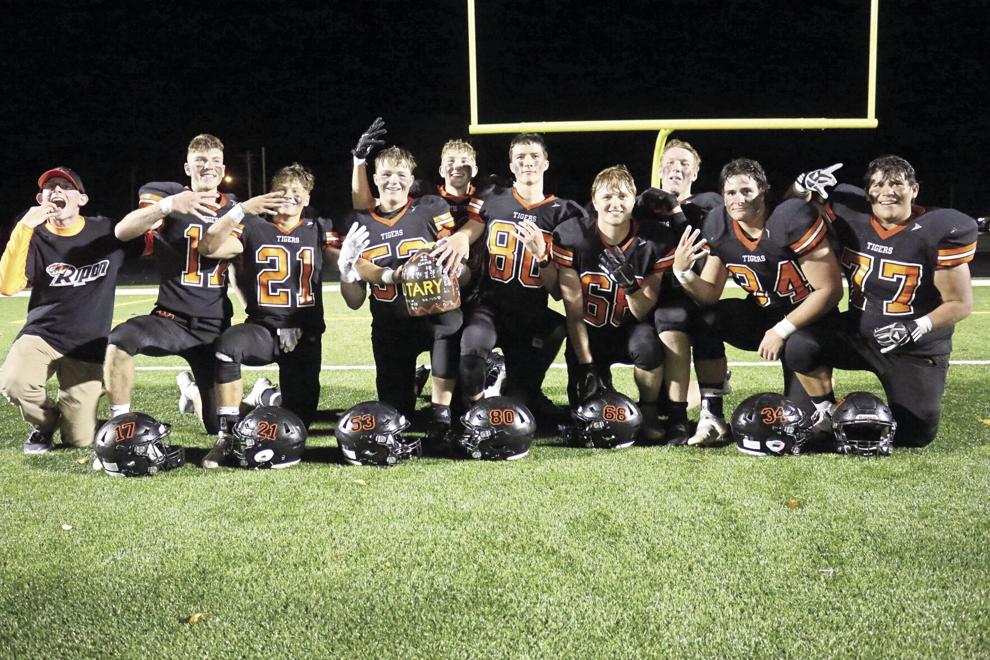 When the seniors on this year's Ripon High School football team were freshman, the Tigers reclaimed possession of the Little Brown Jug with a 56-20 victory over the Waupun Warriors.
They haven't relinquished the rivalry trophy ever since.
The Tigers (1-3 conference, 1-5 overall) defeated Waupun (0-4 conference, 2-4 overall) for the fourth-straight year last week Friday with a 39-12 Homecoming victory. The four-consecutive wins is the most in the series, which dates back to 1916, since Ripon won five-straight games between 2001 to 2005.
The teams did not play from 2007 to 2011 and 2013 to 2014 as they were in different conferences during that time span. They did play a non-conference game in 2012 which Ripon won.
The Little Brown Jug was established around 1940 by Waupun Rotarians as a rivalry trophy.
"It's really good to retain it and this senior group has been able to keep it their whole four years," Ripon head coach Mark Bradley said of the trophy. "That's a big emphasis going into the week is getting or keeping the jug because it's such a big rivalry and remembrance of all the people that have played for it and the importance of it to them as well," Ripon head coach Mark Bradley said.
Ripon High School football vs. Waupun — Sept. 24, 2021