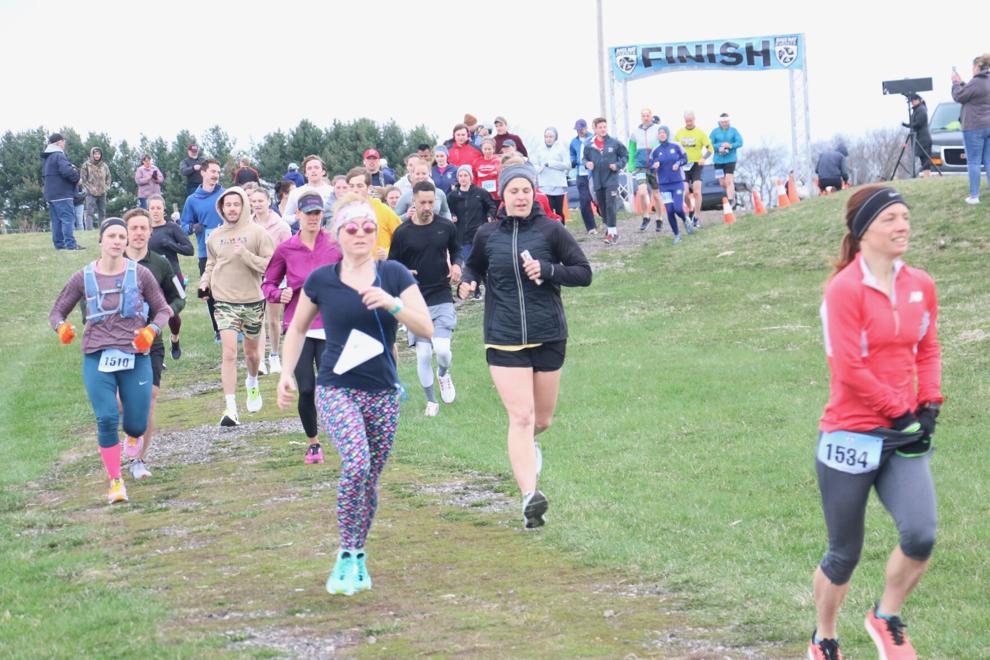 Participants braved the cold, windy and rainy conditions last week Saturday morning during the annual Ripon College/Ripon Community (RC2) Run/Walk.
The event, which was founded in 2005 as the final exam for Ripon College Professor Joe Hatcher's "Theories of Motivation" class, moved from the streets of Ripon to the Mascoutin Trail in 2016 — enabling runners to avoid steep hills and car traffic. 
It also helped block the wind, which was howling throughout the morning, and provided some cover for the rain that was falling.
The RC2 had 108 competitors finish the 5k, 10k and half-marathon races, which was slightly up from the 101 that completed the races last year after a one-year hiatus due to COVID-19.
SSM Health Ripon Community Hospital once again served as the sponsor, with support from Ripon Kiwanis and Ripon Rotary.