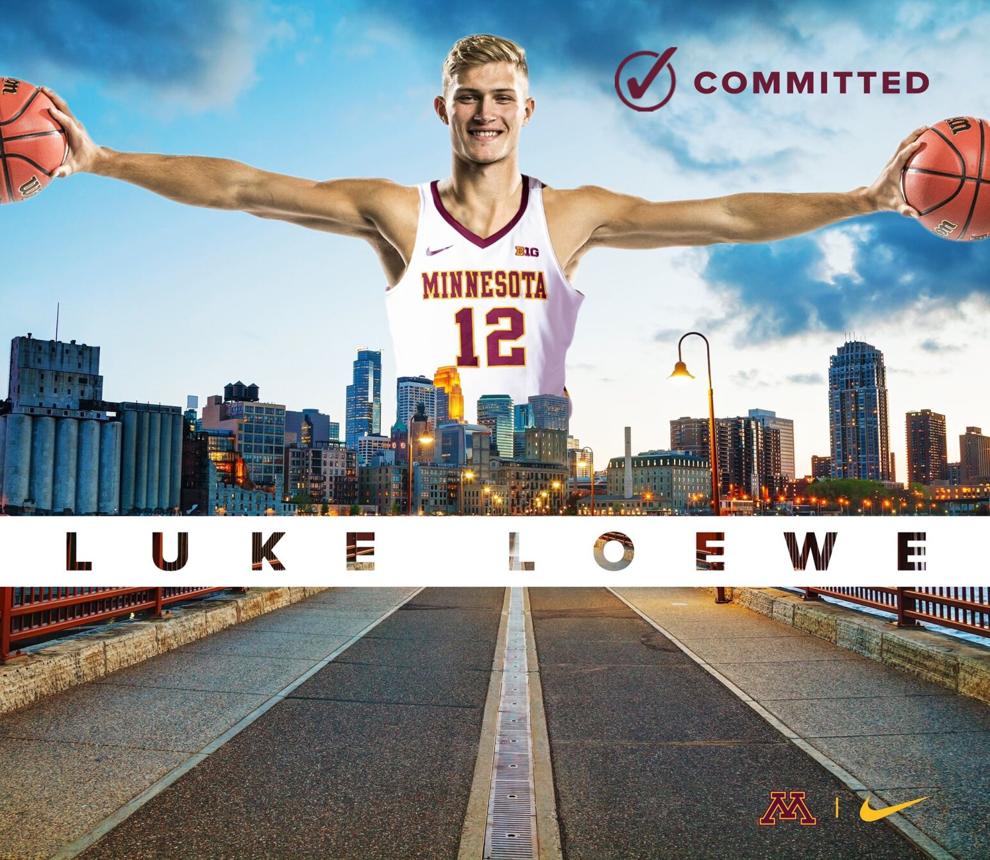 Ripon native Luke Loewe experienced his fair share of ups and downs throughout his collegiate basketball career at College of William & Mary in Williamsburg, Va.
Now, he's hoping to end it on a high note at the University of Minnesota.
Loewe transferred to the University of Minnesota in April for his fifth year of eligibility — an extra year granted by the NCAA after last season was impacted by the COVID-19 pandemic.
He is coming off a season where he led William & Mary with 16.2 points per game, while also leading the way in assists (55) and steals (24). He and his team were limited to just 17 games last season due in part to the pandemic, after playing 32 games the year prior.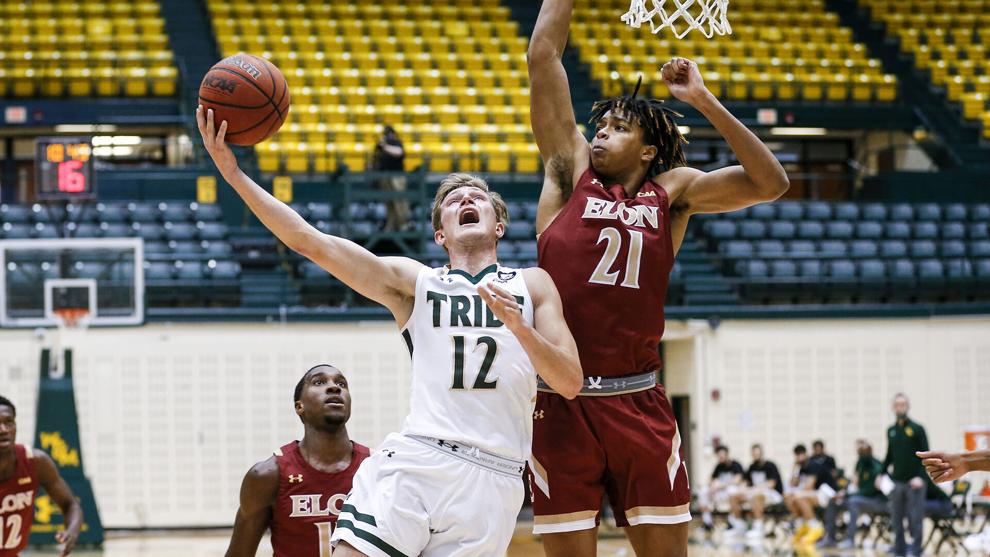 In that 2019-2020 season, Loewe helped William & Mary to a 21-11 record, which marked the Tribe's second-most victories in a single season since 1950. He scored 10.7 points per game that season after averaging 1.1 and 3.9 points per game his freshman and sophomore seasons, respectively, and improved greatly upon his shooting percentage from those years.
He was named to the Colonial Athletic Association (CAA) All-Defensive Team in 2020 and 2021, the CAA Commissioner's Academic Honor Roll in 2018-19, 2019-20, NABC Second Team All-District in 2020-21 and won William & Mary's Mark Batzel Award in 2018-19, Defensive MVP in 2020 and 2021, Most Improved in 2020 and MVP in 2021.
Loewe spent his first three years of high school in Ripon, amassing more than 1,000 points and helping the Tigers make it to a sectional final his freshman year and win conference the next two years. He transferred to Fond du Lac for his senior season after his family moved there.
The Commonwealth caught up with Loewe to find out what went into his decision to transfer to the University of Minnesota, what it will be like to face his home-state team the Wisconsin Badgers this season, goals for the season and beyond and many other questions.
Here is our conversation:
Q. What went into your decision to enter the transfer portal and use your fifth year of eligibility that was granted due to the COVID-19 pandemic at a different school?
A. Beginning of the year, I thought it was going to be my last year, so once I was granted the ability to have an extra year, at first I wasn't sure if I was going to use it or not. As the season of last year developed and as strange as it was, I just wanted to take advantage of the opportunity to play my fifth year ...
I just love what coach [Ben] Johnson is about; I got a chance to talk to him a couple of times prior to committing. I just thought it was a great opportunity for me and for my family to be a little closer to home and then just to compete at the highest level for my last year.
Q. Describe the process of the transfer portal. What is it like to be in it and how many schools did you have reaching out to you about possibly coming to their program.
A. It was a tough decision; I was very undecided. Even at the end of the year, it took me some time. I had a lot of long talks with family, the coaching staff at William & Mary just because I had enjoyed my time there so much; I enjoyed playing for coach [Dane] Fischer and the staff there …
And once my name was in there, I immediately started getting contacted by coaches from all around the country. I talked to quite a bit of coaches from all around — high-major levels and mid-majors. The process of narrowing it down took me a little bit, but I definitely had some criteria that I was interested in for making a decision like that, making a big move for my last year.
Q. Why did you eventually pick Minnesota?
A. The process took its time and it was stressful at times. But Minnesota just felt right at the end of the day. The timing was perfect. Just having a great opportunity from coach [Ben] Johnson and then later coach [Jason] Kemp getting offered the job after I committed was a blessing for him to be my assistant coach again for my last year, to go there together. I was unsure at first committing there, but coach Fischer knew coach Johnson.
It was going to be a great situation. All the people that were helping me out were leading me in the right direction. At the end of the day, I'm just super glad that I'm here. It was definitely the right decision ... I'm excited to get to work this year.
Q. How has being on the University of Minnesota campus and meeting some of your new teammates been so far?
A. Getting here on campus for the first time was kind of a shock. The campus, the facilities, just all the resources for us are ... Big Ten-level, high-major level, big difference. At first, I was kind of starstruck, but after a little while it has sunk in and I got used to it and I feel super comfortable here.
I've been enjoying it and I'm getting to meet all the new guys. We pretty much assembled a brand new team and we've got a lot of veterans that have already had a ton of experience. I've really got along with all of the teammates so far. I think we're going to have great team chemistry. I'm really excited because a lot of these guys have a ton of experience, and I think that's super important in college basketball.
Everyone can play at this level, so having that experience on our team is going to be awesome.
Q. I'm guessing Minnesota being the Land of 1,000 Lakes has been a plus, too, with your interest and talent in fishing. How has that been so far?
A. It's definitely been a positive for me. I'm lucky enough to have an aunt and uncle and cousins that live in Hudson, and then also a set of an aunt and uncle and cousins that live in Minnetonka. Those are each about 30 minutes away from campus, so I've been going out and fishing with those guys every weekend, every day that I can.
And then I got a chance to meet some new people to go fishing with around here already. You know I'll definitely be taking advantage of that during my downtime. That's what I do, and it's been exciting for me.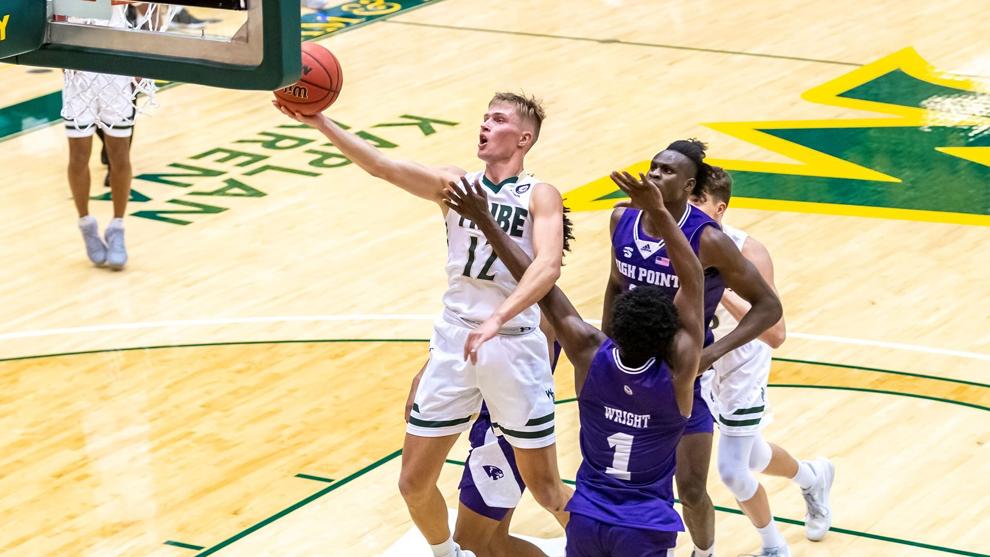 Q. What are you going to take away from your four years at William & Mary?
A. I just learned so much through my experience in college for four years ... Believing in myself, just having confidence is something that I will take away for sure. My career was a roller coaster, but I got in a great situation at the end my career and really kind of turned my college career around a little bit.
During tough times in my life, I can look back at times like that and just see where I was and then see where I got to in a positive direction and that helps me to just have the confidence to never give up.
That really goes for anything that I do because I definitely went through a lot of adversity in college, but I've also had a lot of highs. Just a lot of hard work and the dedication and never giving up has definitely been something that I've prided myself in. I've learned to just keep pushing through it no matter how hard it gets because when you're in a valley, you can still break out of it and just keep pushing to get higher and better every day.
Q. How would you say your game has grown over the years?
A. Throughout my college career, I've definitely become a better shooter, which has helped me become a better overall all-around player. I feel confident on the defensive end, which I always have pretty much. But the shooting has helped me become a more confident player. Another thing is just my experience level ... is big. I think just playing the game of college basketball for four years helps me to really understand the game better and just have a higher IQ on the floor. That can help me help all my younger teammates, too, because I've been there, I've been through stuff, experienced what the college game is like and I'm just trying to help that translate into this last season to try to help my team win.
Q. Having grown up in Wisconsin, what is it going to be like to play the Wisconsin Badgers this upcoming season? Have you had any friends or family who mentioned that they would be divided between cheering for you and cheering for the Badgers?
A. I'm definitely looking forward to those two games; those will definitely be my favorite games this season. I've got a lot of people, obviously, that I know that are Badger fans; most of Wisconsin are Badgers fans.
I had a lot of friends and some distant family tell me that they're going to root for me, but they're still Badger fans, but that's fine.
I'm looking forward to those games. I know my family will cheer for the Gophers this year because of me. I think that's two games that I really want to win.
Q. What are your hopes for the upcoming season?
A. I definitely want to make the NCAA Tournament; that's always been a goal of mine. So by any means necessary, just to have a good year and make it to the tournament and do well in the NCAA Tournament is definitely a big goal for sure.
Q. What are you going to be studying this season? I'm guessing you're going to be in a graduate program?
A. I'm actually in a master's program for sports management. It's a two-year program, but I'm most likely going to be finishing it just in one year ... so I should have my master's after this season.
Q. What are your plans for after this season?
A. Honestly, I'm open right now as far as continuing playing or just whatever opportunity shows itself after this year. I'm hoping that just playing at Minnesota, being around the people in Minnesota and just having the opportunity to be on the Big Ten Network and play at this level on the big stage can hopefully provide me some opportunities for a job in the future. I'm super excited to meet a lot of new people and network a lot more in Minnesota and just expand my network of people that I know.