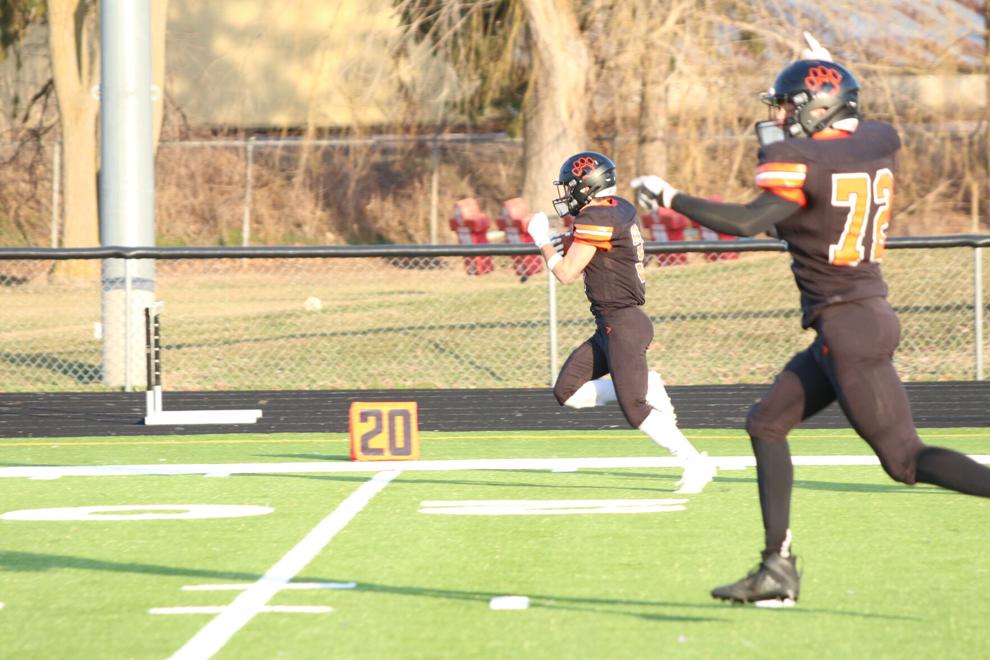 The Ripon High School Tiger football team took some time to find its groove on the offensive end last week Friday in its season opener against the visiting North Fond du Lac Orioles.
It scored just seven points in the first half, before erupting for 34 in the second half to defeat North Fond du Lac 41-16. Both of the Orioles' touchdowns came late in the final quarter.
"Being the first game of the year, it just takes a little while to get all the people on the same page and noticing what they're doing and then adjusting," Ripon head coach Mark Bradley said.
The offensive line is one area the Tigers improved upon as the lineman created bigger holes for the running back to rush through as the game progressed and wore out the Oriole defenders.
All six of Ripon's touchdowns came on the ground, five of which occurred in the final 17 minutes of the game. Sophomore Noah Olson accounted for three of the scores, while junior Cameron Hahn accounted for two and junior Gannon Stellmacher was responsible for the other.
Ripon High School football vs. North Fond du Lac — March 26, 2021