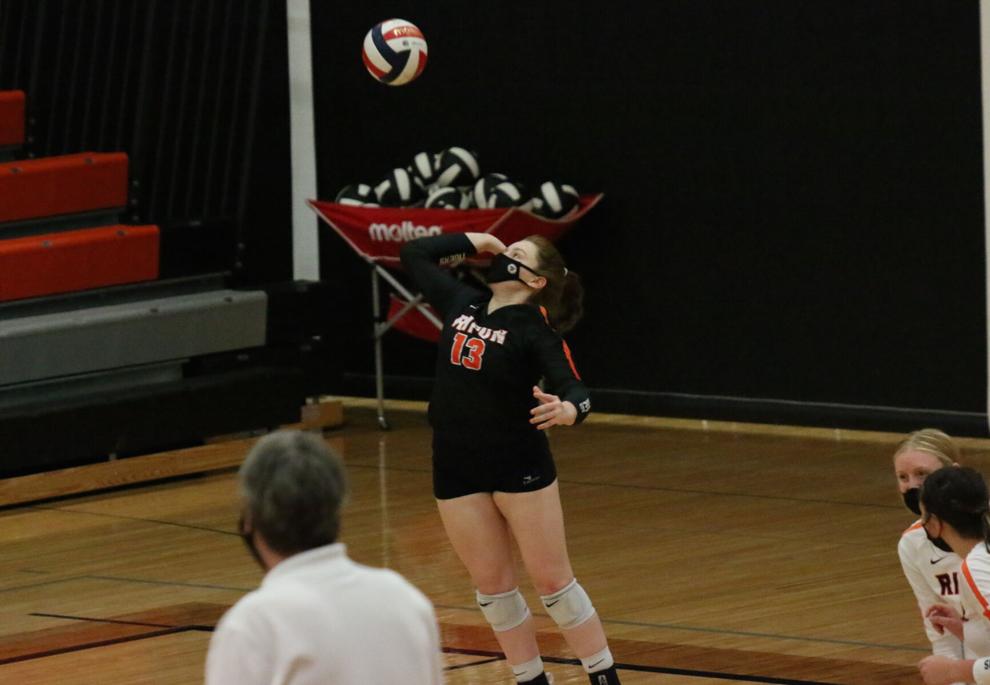 After dropping the first set against Campbellsport last night (Thursday), the Ripon High School volleyball team dominated the second and didn't look back en route to a victory.
The Tigers, who won the match in four sets, started off set two by scoring the first seven points and finished it with 11-straight points to win it 25-7. They followed that up by leading from start to finish in a 25-15 win in the third set and finished off the match in the fourth set with a 25-18 victory. In the fourth set, they trailed 3-0 early and later 6-3, but scored the next six points and did not trail for the remainder of the set.
Ripon High School volleyball vs. Campbellsport — April 8, 2021
In the dominant second set that changed the momentum of the match, Sheridan Zimmerman served the first seven points of the set for Ripon. After the teams traded the next 14 points, Avery Downs then served the final 10 points to give Ripon the victory.
With the win, Ripon finishes the regular season with an 8-4 record.
Up next
The Tigers will face host Sun Prairie, which is the top-seed in the four-team regional bracket, Saturday at 1 p.m. in a regional semifinal matchup.
The winner of that match will then face the winner of No. 2 seed Beaver Dam and No. 3 seed Waupun at 7 p.m. for the regional championship.
Landerman is not ruling out her team's chances to defeat Sun Prairie Saturday.
"As far as Saturday, you never know; It's been a weird year all the way around," Ripon head coach Tracy Landerman said. "My kids are actually peaking right now and really coming together and we're utilizing our strengths really well and we have kids that can play a very good net game; we have a great setter. We are coming on in our passing. I think the big thing is we'll go into Saturday and say, "Hey, you know what? Anything can happen.'"
She added that Sun Prairie is kind of an unknown to Ripon, but that she knows that it is a "very solid ball team and they play really good competition."
"They're not the No. 1 seed by accident; it was almost a no brainer in the meeting that that's where they belong," the Ripon head coach said. "... As long as [my players] go into it with the attitude of play hard and leave it all on the court, that's all we can ask for and I think they'll be ready to do that. I'm excited for them to get that opportunity."