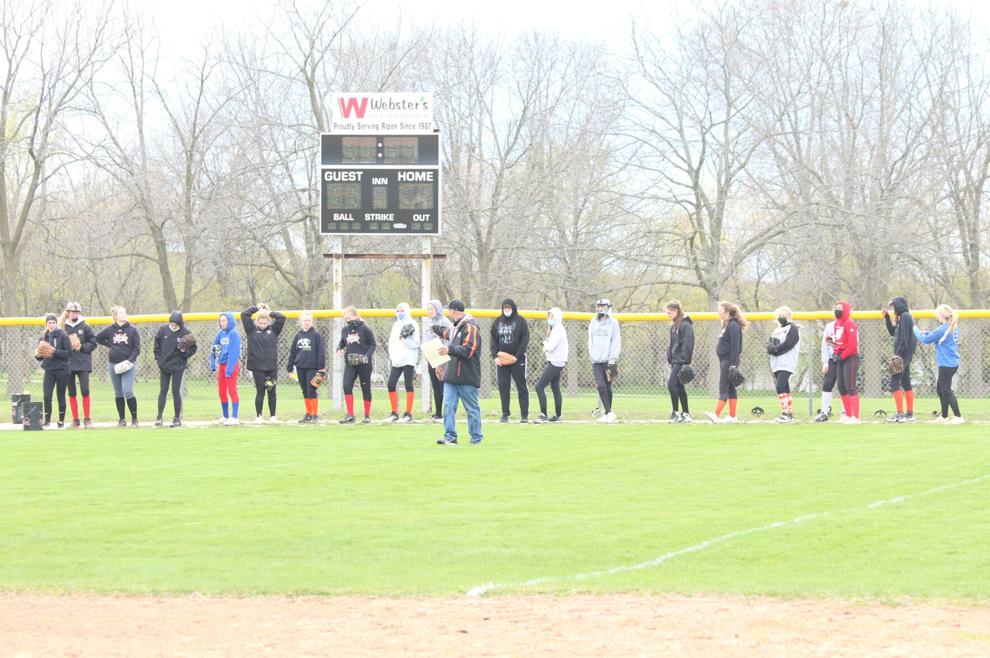 After unseasonably warm temperatures in March when practice normally begins, four of Ripon High School's six spring sports got underway Monday with temperatures hovering around 40 degrees and light snowfall.
Baseball, softball, track and field, as well as golf all started practice Monday. Girls' soccer is slated to begin Monday, April 26 and boys' tennis Monday, May 3.
The start of practice was pushed back by about a month as a result of an alternative fall season that was added due to the COVID-19 pandemic.
Ripon High School Spring Sports Baseball, Softball and Track & Field begin practice
With alternative fall sports football and boys' soccer still having two to three weeks left in their season, some athletes are pulling double-duty and also playing baseball and golf.
Ripon head track and field coach Chris Gatzke, meanwhile, wants his athletes who play in an alternative fall sport to focus on that, so the boys' track and field team will have just five athletes until football and boys' soccer concludes their seasons in early May.
Baseball is scheduled to begin its season Tuesday, April 27 with a doubleheader at rival Waupun. It also will play a doubleheader a week later, May 4, against Kewaskum in the final week that the alternative fall sports will be taking place. Softball, which doesn't have the problem of athletes being in an alternative fall sport as volleyball finished a little more than a week ago, will play its first game Tuesday, April 27 against Campbellsport at Murray Park. Track and field, meanwhile, will attend a track meet Thursday, April 29 in Berlin and also will have a quad Tuesday, May 4 in Berlin before it is able to get closer to being full strength. Golf has its first competition slated for Wednesday, April 28 at Washington County Golf Course in Hartford, Wis.