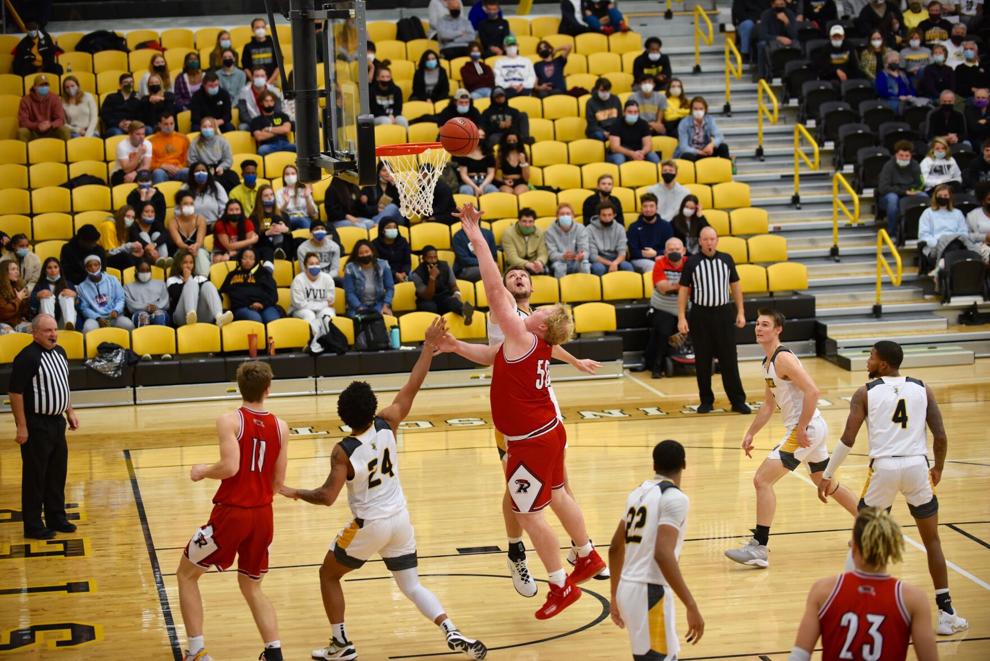 The Ripon College Red Hawk men's basketball team had a chance to defeat the second-winningest program across all NCAA divisions since 2000 — the College of Wooster — last week Saturday.
It led 68-60 with eight minutes left in the championship game of the Al Van Wie/Wooster Rotary Classic.
But a 23-3 run by the host school to end the game ruined any hopes of that as the Red Hawks fell 83-71.
Both Wooster and Ripon received votes in the D3Hoops.com Preseason Top-25 Poll.
While Ripon head coach Ryan Kane noted the expectation a few years ago would have been to be happy with being competitive, he said given the quality of the team and the program, the loss was disappointing.
The Red Hawks are learning with this group of players how to close games after they relied so heavily on the seniors two years ago, he added, noting they've got to find who are those next group of guys that are going to be on the floor to help finish off opponents and come away with victories.
It was Ripon's first close game in nearly two years as it did not play any meaningful games last season due to the COVID-19 pandemic, and the couple of games that it did play resulted in lopsided outcomes.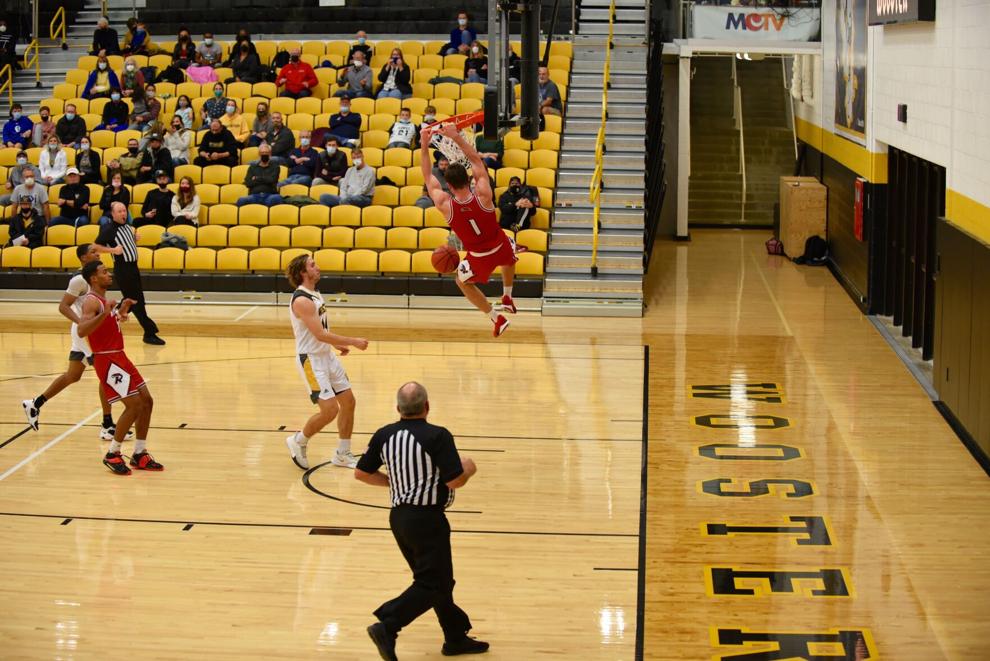 "I think it was great for all of us to kind of dust off the rust when it comes to that and get back to feeling what it's like to kind of have a ball in your hands in a close game with under two minutes to go against a good team," Kane said.
Wooster jumped out to an early lead in the game and never trailed in the first half, leading by as many as 13 points with a little more than five minutes left. But the Red Hawks closed the half on a 17-4 run to tie the game at 39 entering halftime. They then took their first lead in the opening minutes of the second half and built the advantage to as many as eight points at 68-60, before being out-scored 23-3 to end the game.
"They gave us some match-up issues with what they did offensively," Kane said of the late run. "I think it was a combination of they elevated their play [and] the shots that we had were a little bit more difficult. We had some guys log some heavy minutes and, I think, as a result, those shots are tougher to make when you're a little bit tired early in the season. We had some careless turnovers and some miscommunication defensively, and good teams are going to make you pay when you do those things."
Ripon also had to deal with starting center David DeValk being in foul trouble for much of the game as he was limited to just seven minutes.
"It would've helped us on both ends of the floor to have him out there, given how well he played on Friday night," Kane said.
The Red Hawks finished the game shooting 46% (25 of 55) from the field, which included 35% (6 of 17) from behind the 3-point line. However, Wooster shot slightly better as it converted 50% (30 of 60) of its opportunities from the field and 39% (10 of 26) from long range.
The Red Hawks' Owen Theune led all scorers with 21 points on 8-of-11 shooting, while Ryan Steffes added 16 points and five rebounds. Both players were named to the all-tournament team for their efforts.
"It was great to see two of our better players rise to the occasion and play well," Kane said. "... I was really proud of Owen. The 33 minutes he played was a career high for him, and he needs to learn how to be able to handle that kind of minute load and be on the floor as much as possible given his production is so high."
Drew Jorgensen also chipped in 11 points for Ripon, nine of which came on a trio of 3-pointers.
Ripon holds on to defeat Spalding
The Red Hawks advanced to the championship game with a 75-66 win over the Spalding University Eagles out of Kentucky last week Friday.
Ripon jumped out to a big lead in the first half as it led 35-14 a little more than 13 minutes into the game behind hot shooting and a stingy defense. It entered halftime with a 44-28 advantage and increased the lead to 20 points again early in the second half and led by double digits most of the way.
"I was definitely pleased," Kane said of his team's start to the game. "We were clicking on all cylinders.
The Eagles did mount a late comeback to make the game somewhat interesting. Trailing 73-58 with a little more than three minutes left, they closed the margin to 73-66 with a minute left prior to Steffes hitting a pair of free throws and the Red Hawks getting a turnover to seal the victory.
Kane noted that DeValk also got into some foul trouble in that game and that Ripon needed to find a different rhythm as a result of how effective he was in that game. He also said that the Red Hawks are still learning how to play together and figuring out rotations, but that he was pleased with the result.
"As much as I'd love to be playing a perfect game right now, I know it's not realistic in that we're chasing that," the Ripon head coach said. "And usually when we chase that, we find it sometime in January or February and that's what we want to be playing our best basketball."
Ripon, which shot 44% (27 of 61) from the field, had five players score in double digits. David DeValk led the way with 15 points, while Theune, Steffes, Jorgensen and Jaylen Mahone added 13, 12, 11 and 10 points, respectively. DeValk also recorded a game-high 11 rebounds to go along with his 15 points.
Spalding, which was held to 38% (10 of 26) from the field in the first half, finished shooting 45% (24 of 53). It made just 20% (2 of 10) of its 3-point attempts compared to 38% (8 of 21) for the Red Hawks.
Up next
The Red Hawks will receive another big test Tuesday, when they host a UW-La Crosse Eagles team that was ranked No. 15 in the country in the D3Hoops.com Top-25 Poll at 7 p.m.
They will travel Saturday to Wheaton, Ill., to take on the No. 6-ranked Thunder. Tip off for that game is set for 4 p.m.
"Another opportunity to showcase not only our program, but our conference on the national stage and our players," Kane said of the upcoming games. "I know that they relish these opportunities. We know that we can play with anybody after how we played this past weekend on the road in a tough environment. [I'm] looking forward to get back home on Tuesday against the La Crosse. It will be fun to have a nice home game here for our guys."