The Ripon College football team wasn't the only one who took a beating last week Saturday.
So, too, did this reporter.
Ever since beginning my reporting career in the fall of 2010, I have had the fear of being run over on the sidelines as I take photos of a sporting event.
I remember in my first year, when I was covering sports for the Northwoods River News in Rhinelander, that I was on the sidelines covering a Rhinelander football game against Merrill. A play came my way and I had a Merrill player leg whip me pretty good as he went out of bounds, but I managed to stay on my feet.
As the Merrill player stood up, I could only look up and marvel at how he towered over me.
Chalk one up as getting lucky and avoiding a potential catastrophe and worker compensation claim.
Since then, I have for the most part stayed away from close calls. When I see a play that seems to be getting close to me through the viewfinder of my camera and long lens (which isn't the best for depth perception), I take a few steps back.
That was until last weekend, when I celebrated my 10-year anniversary with the Commonwealth.
Starting with the Ripon High School football game last week Friday, I had a player hit my leg twice — one of which came on a play in which a late hit was called. But neither were anything more than a glancing blow.
After telling my wife that night about those close calls, she noted that maybe I should wear a helmet.
Then came last week Saturday.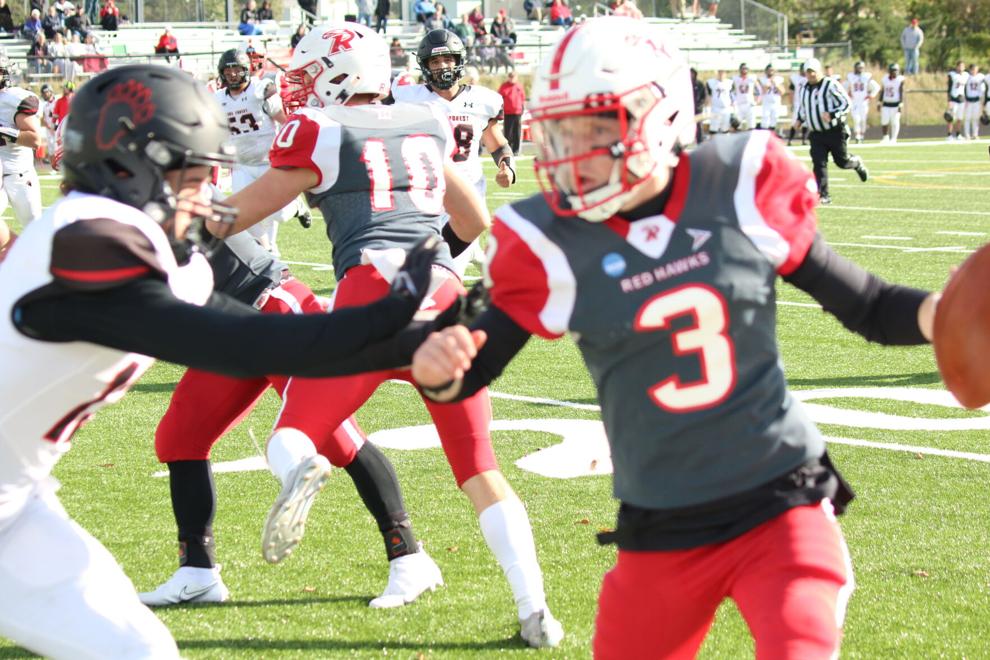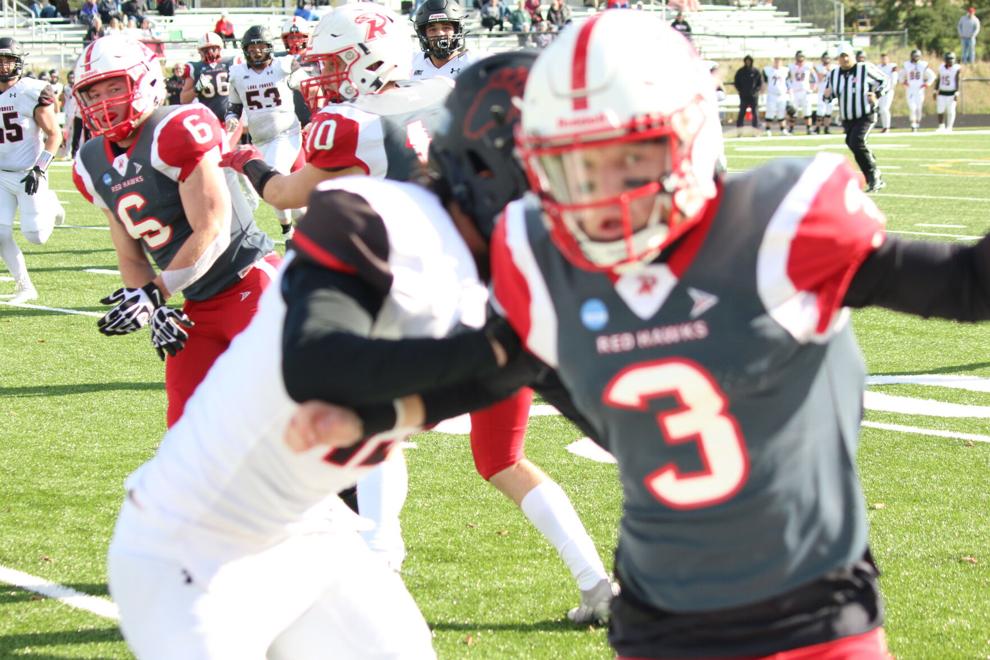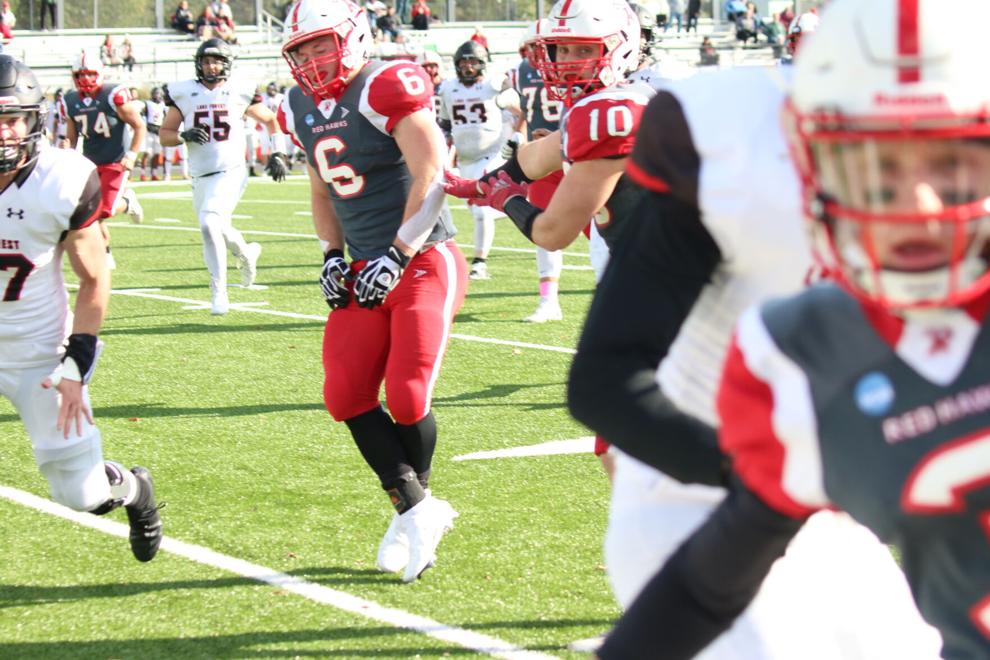 It was the third quarter and the Ripon College Red Hawks were trailing Lake Forest in a battle of unbeatens 35-0. Ripon was facing a 4th and 8th at the 28-yard line and Jarrett Zibert took the snap, broke a tackle and then made a beeline ... straight to me. He ran out of bounds at the 13-yard line, but his momentum — and a push by a Lake Forest defender — put us on a crash course.
I don't know why, but I didn't move back as I saw him coming as I normally would. In fact, I don't remember much about the moment at all. All I recalled until watching a replay of it afterwards is being hit by a player — I didn't even know which team — and getting helped up by a player and ref.
The 10-yard marker cushioned my fall and prevented me from possibly suffering a serious head injury on the track as my head whipped back upon contact (at the time I thought maybe my head hit the marker, but after review I found out it was my lower back that benefited from the comfy pillow).
While the marker helped out, I didn't come out of the hit unscathed. My right cheekbone on my face and my right groin were tender immediately afterwards. Later, I could feel pain on the right side of my neck and ribs.
But considering how hard the hit was, I consider myself lucky to have just some minor pain.
Next time a player comes running in my direction, I may think a little quicker about getting out of the way.
Or maybe I will heed my wife's advice and start wearing a helmet to games. Either that or bubble wrap.