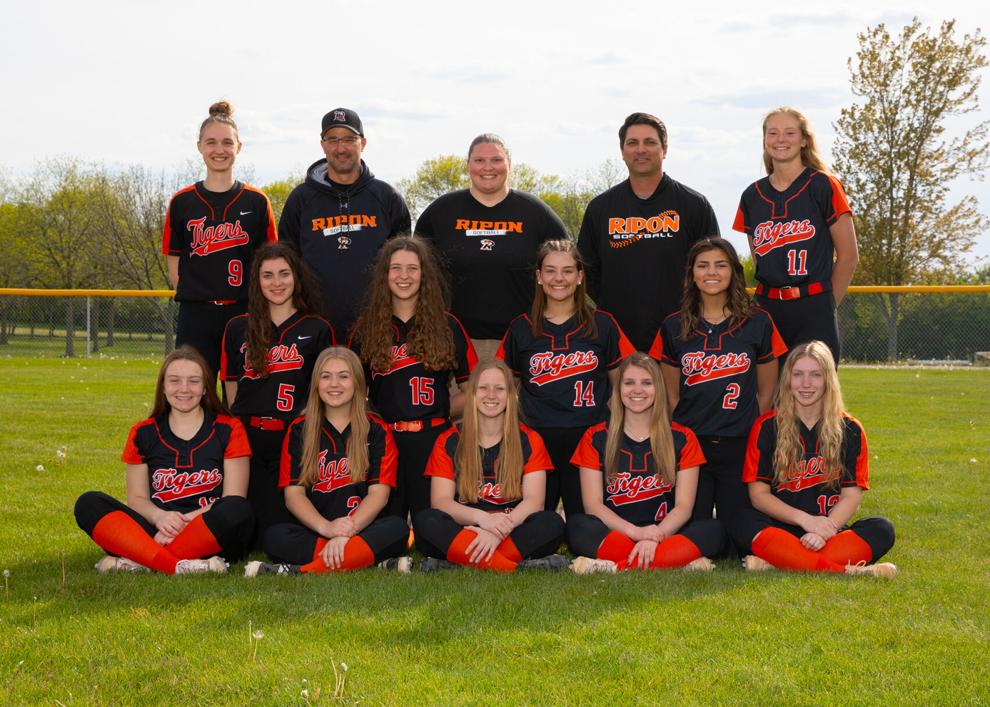 When Mike Makarewicz took over the Ripon High School Tiger softball program last year, he was quite bullish about the future.
"We have a lot of talent in Ripon right now," he said in April 2020. "And the feeder program is just building more. Ripon has a softball program, and people are soon going to learn [that]."
One year later, the Ripon head coach appears to have been correct about his assessment.
After last year's spring season was wiped away due to the COVID-19 pandemic, the Tigers opened the eyes of opponents this past season at both the varsity and junior varsity (JV) levels.
The varsity team won more games this year (nine) than the past five seasons combined (five).
The nine wins also are its most since winning 18 games in 2013, which is the season after it came one game shy of qualifying for the state tournament for the first time in program history.
In addition to the wins, Ripon also was more competitive than it has been in recent memory. It was run-ruled (down 15 runs after three innings or 10 runs after five innings) and that came in the season opener against the eventual East Central Conference champion Campbellsport Cougars. They lost that game 14-2 in six innings.
"We went from being a little bit overwhelmed with the capability of Cambellsport, who ended up being conference champions, to us showing every single team in our conference that we can consistently compete and beat any of them," Makarewicz said. "We were good enough, and that's all I can ask for."
Ripon didn't just hang with some of the better teams in the conference like Winneconne, Waupun, Kettle Moraine Lutheran and even Campbellsport the second time around, but was able to come away with a win. It defeated Kettle Moraine Lutheran 8-6 in extra innings for its first victory over the Chargers since the teams joined the conference in 2016. It had been out-scored by the Chargers 128-12 in nine matchups entering the game.
Similar lopsided scoring margins since 2016, and in some cases dating even further back, exist for the Tigers against Winneconne, Waupun and Campbellsport. But the Tigers were within 12-8 and 4-1 of Waupun, 4-1, 6-0 and 6-5 of Winneconne and 4-1 of conference champion Campbellsport in the second meeting of the year.
The 6-5 loss to Winneconne came in a regional semifinal and was a contest that Ripon led in the later innings.
While Makarewicz noted losing close games is always more disappointing than losing big, he was pleased with the mindset of the Tigers players as they believed they could win and were devastated when they came up short.
"I don't think that we had a girl on the sidelines or on the bus that wasn't in tears," he said. "That means everybody's fighting together. That's playing the game … We all want to win, but sometimes you lose."
The Tigers also showed tremendous heart this past season as they fell behind big on several occasions, but were able to mount comebacks. One of those instances came in the first game of a doubleheader against Plymouth. They fell behind 10-0 after three and a half innings, before coming back to win 13-12 in walk-off fashion en route to sweeping the twin bill. The Tigers also trailed Kewaskum 13-1 after three and half innings in game two of a doubleheader, but managed to claw back to within 13-11 before dropping the game 15-12.
"We overcame some of the sometimes self-inflicted mistakes, and sometimes just the balls aren't bouncing our way," Makarewicz said.
Despite being pleased with the team's fight and ability to compete, the Ripon head coach noted the Tigers are better than their 9-12 record showed and that he and the girls know that they're capable of accomplishing more.
What went into turning around a program that had won only seven games in its past five years?
For Makarewicz, it starts with the work that was put in by the players, parents and coaches.
"It's a combination of coaches and parents that are willing to put time in at the younger level before they get there," he said of one of the keys of the turnaround. "... You need the girls just to want to get better as well. What we have coming to life now is it's not just one or two girls like maybe they've had in the past, this is a group that has made a commitment to improve. As much as I expected of them, they expect it from themselves."
Makarewicz added that for a lot of the girls, if they put in a little more effort in the offseason that would be amazing.
"This is a testament of hard work paying off and, hopefully, they all see just a little bit more work makes a season that much better," the Ripon coach said. "This wasn't something that turned around in one day; this is years of work."
The success wasn't limited to the varsity team either for the Tigers as the JV squad went 10-5, which is its best record in recent memory. Cris Bumby coached the team, even after his daughter, Alli, got called up to varsity.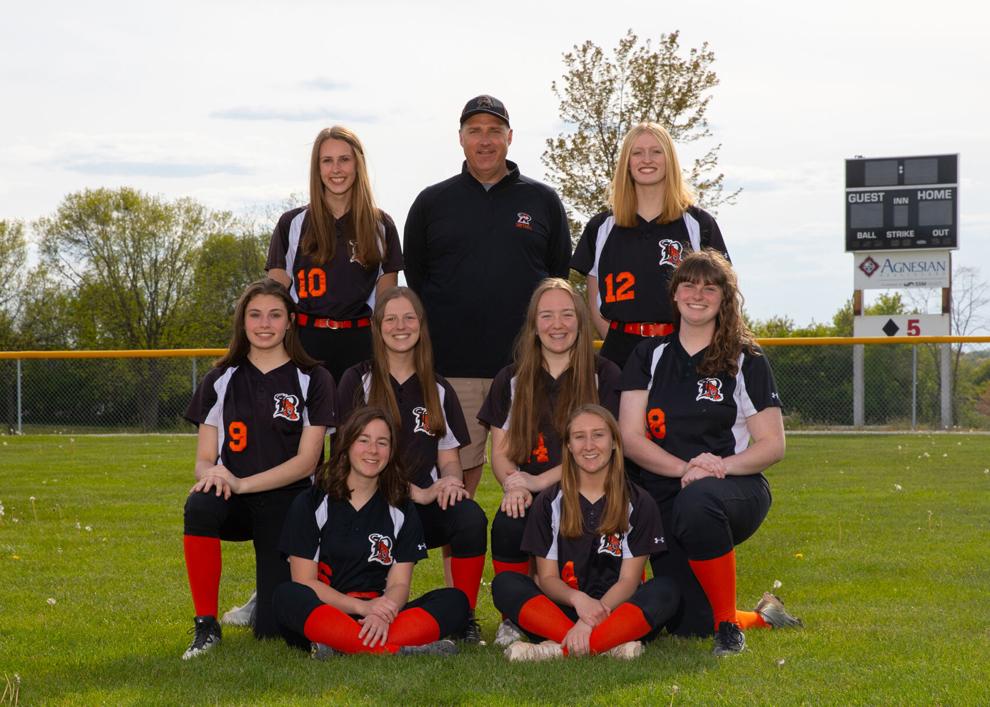 "I don't know when the last time any teams in our conference thought that our JV team would come and put up a fight, let alone win," Makarewicz said. "And we're beating the Waupuns and Winneconnes; very close games against Campbellsport, and that right there tells you when you're beating the top teams in the conference at the younger age, the future is very bright. That group of girls also played together as a team very well."
One junior varsity player who especially stood out to Makarewicz was Alyssa Swanke. The sophomore pitched nearly every inning for the Tigers this season and recorded a no-hitter and also a home run.
"I'm pretty sure that neither one of those things happened in quite a while," he said of the no-hitter and home run.
The combination of the talent at the junior varsity level, the talent returning to varsity next year and the fact that several of the conference schools are losing a lot of players to graduation is only making Makarewicz more bullish.
Ripon graduated three players from this year's team, two of whom witnessed the turnaround firsthand as Cassidy Mader and Avery Downs won just one game their freshman year, before managing four in their sophomore year — which included a regional playoff win over Xavier. Their junior year was canceled due to COVID-19.
Lexi Miller joined the team this year after competing in track and field her first two seasons and made an immediate impact for Ripon.