For the second-time in less than a week, the Ripon High School Tiger girls' tennis team defeated Waupun 4-3.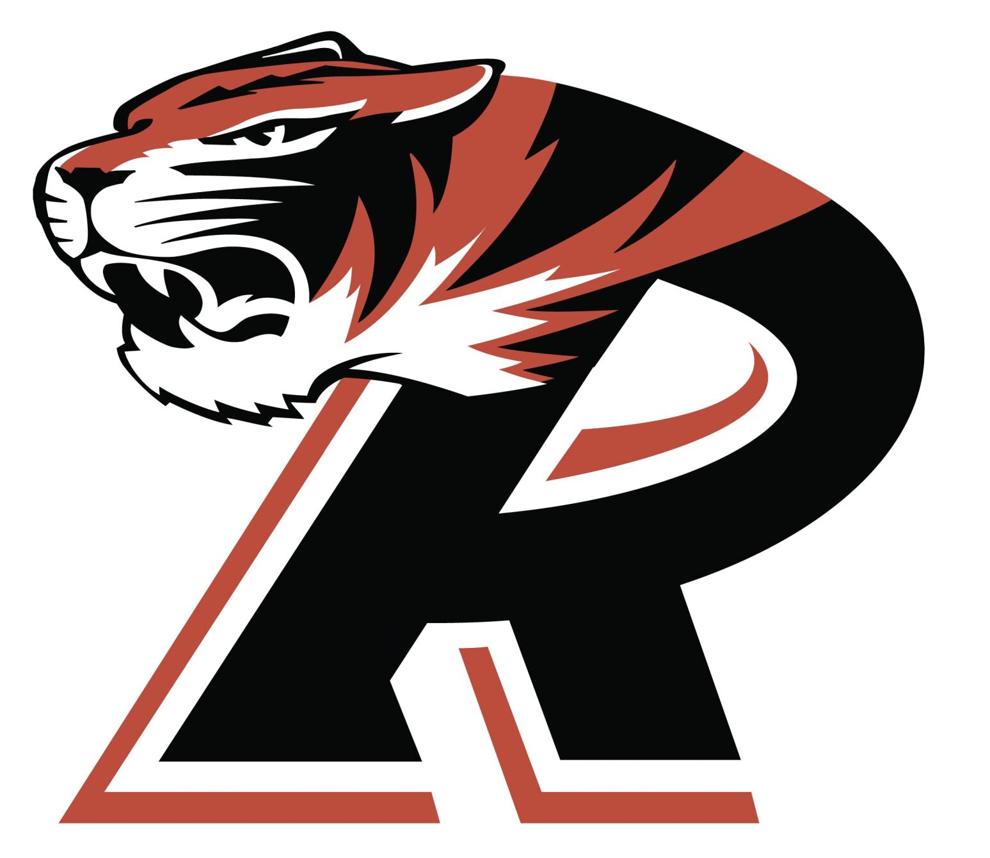 The latest victory came Thursday on the road and counted toward the conference standings. Ripon also beat the Warriors 4-3 in a non-conference dual at the Lodi Quadrangular Saturday, Sept. 9.
While no matches went three sets like the first meeting, in which Ripon won all of them, there were plenty of close sets.
Among them came at No. 2 singles, where Quinn Diedrich pulled off a 7-7, 7-5 victory to secure the win for Ripon.
"Quinn really stepped up when the team needed her," Ripon co-head coach Sue Novak said, noting the senior had her best match of the season. "She and her opponent were evenly matched and had long rallies and long games."
She added that Diedrich played with a lot of patience and did not rush her shots. In addition, Diedrich had a lot more serves with the sets going as deep as they did and made a lot less errors than she had in previous matches this year.
Also winning a close match for the Tigers was Lily Price and Lizzy Weiske at No. 3 doubles. After taking the first set 6-3, they pulled off a 7-6(1) victory in the second set to put away their counterparts and pick up a critical win for their team.
"We were happy to see their chemistry on the court," Novak said. "While they struggled a little more in the second set, they found the strength and ability to defeat their opponents by hitting with less errors, getting their serves in and making their opponents move."
Winning matches a little more convincingly for Ripon Thursday were Ava Nankervis and Reese Brooks. Nankervis prevailed in her No. 3 singles match 6-0, 6-2, while Brooks was victorious 6-3, 6-0 at No. 4 singles.
Coming up short for the Tigers against Waupun were Grace Retzlaff at No. 1 singles (6-1, 6-2), the No. 1 doubles team of Bella Engstrom and Mackenzie Whitrock (6-1, 6-0) and the No. 2 duo of Ralissa Rudolf and Kately Story (6-4, 6-3).
Ripon also had an opportunity to play exhibition matches, with Anna Mott getting on the court for singles action and Jenna Konrad, Hayden Durovy-Meeker, Layla Hein and Claire Luebke gaining some doubles experience.
"It was great to see our exhibition players getting out and playing some real matches," Novak said. "There has been so much improvement in our beginner players from the beginning of the season until now. … Having seven seniors on the team, we are going to need these younger players to keep working on their tennis game so they are prepared to step up next year."
Brooks records Ripon's lone win in 6-1 loss to St. Mary Catholic
Coming off a busy week, the Tigers couldn't defeat St. Mary Catholic as they fell 6-1 Tuesday on the road.
"This week is a recovery week after a full schedule of five matches last week," Ripon co-head coach Deb Driscoll said. "Although the teams fought hard, the scores did not reflect how good the games actually were."
She added that as a result of some unavailable players, the Tigers had to throw together two new doubles combos at the No. 2 and 3 positions for the non-conference dual and despite that there was "great chemistry on the court"
Picking up Ripon's lone win was Brooks. The freshman won her No. 4 singles match 6-4, 6-2, fighting through many deuces to win her games.
"Reese is a player who has a natural athletic ability, along with the drive and motivation to become a better tennis player," Novak said. "She takes to heart the things we work on and practice and implements them into her gameplay. She was very successful at moving her feet and preparing for every shot. And she also is greatly improving her tennis strokes and was able to push her opponent from side to side as well as back and forward on the court."
Driscoll added that for a first-year player, Brooks has "grown leaps and bounds in just a few months."
Dropping matches for Ripon against St. Mary Catholic were Retzlaff at No. 1 singles (6-0, 6-0), Diedrich at No. 2 singles (0-6, 0-6), Nankervis at No. 3 singles (6-3, 6-2), the No. 1 doubles team of Whitrock and Engstrom (6-1, 6-0), the No. 2 tandem Weiske and Rudolf (6-0, 6-0) and the No. 3 duo of Durovy-Meeker and Konrad (6-0, 6-0).
Up next
After five-straight competitions on the road, Ripon will host its first home dual in three weeks Thursday against Roncalli.
It also will host Plymouth Tuesday, Sept. 27 to conclude the regular season.
Both competitions begin at 4 p.m.