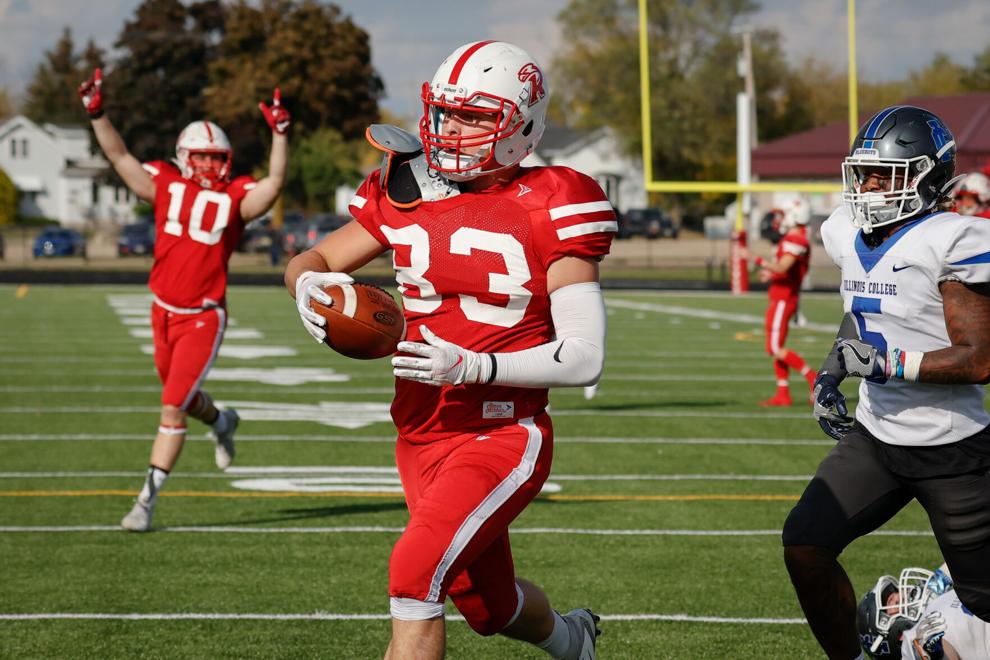 On the verge of falling behind Illinois College by two scores early in the third quarter last week Saturday, the Ripon College Red Hawk football team dug down to force a turnover on downs.
A few plays later, Jarrett Zibert connected with Tiegan Bothun for an 83-yard touchdown and the Red Hawks never looked back as they defeated the Blueboys 24-13 to improve to 4-0 overall.
It marks the first time that Ripon has started a season 4-0 since 2010, when it won its first five games.
"It was a really good team win in that the defense built off of what the offense was doing and the offense built on what the defense was doing," Ripon head football coach Ron Ernst said. "It was just a really complete win and that was a great thing to have."
Prior to that touchdown pass, the Red Hawks offense had been quiet as its only touchdown came on a four-yard run by Connor Ramage late in the first quarter one play after a fumble by Illinois College.
The Blueboys answered that score with a 44-yard touchdown pass in the opening minutes of the second quarter and a 20-yard touchdown strike on the final play of the first half to take a 13-6 lead.
Illinois College then got the ball to begin the second half and drove 50 yards on 11 plays to get to Ripon's 20-yard line, but turned it over on downs to give the ball back to the Red Hawks. Paxton Walker and Quincy Diloreto teamed up for the tackle on fourth down just short of the first down.
After taking over the ball on downs, Ripon had a holding penalty and fumble on its first two plays from scrimmage to put itself in a 2nd-and-24 hole. Ziebert got some of those yards back with an 11-yard rush and then connected with Bothun for the 83-yard touchdown pass, which is the ninth-longest in school history.
Ripon College football vs. Illinois College — Oct. 2, 2021 (Jim Koepnick photos)