The Ripon School Board voted today (Wednesday) during a special meeting to push football, volleyball and boys' soccer to the alternative spring season that was provided as an option by the WIAA.
Cross country and girls' tennis, which are considered lower risk sports and began practice Monday, will continue to happen this fall.
The decision to let cross country and girls' tennis carry on as planned this fall came by unanimous 6-0 and 7-0 votes, with School Board member Nate Zimdars joining the meeting in between the two votes.
Moving the other three sports to the spring alternative season, meanwhile, passed 5-2, with Josh Rieder and Tom Stellmacher opposing.
The discussion at the meeting centered around what sports the School Board felt could be done in a safe manner in light of the coronavirus pandemic, without jeopardizing the health of the student body.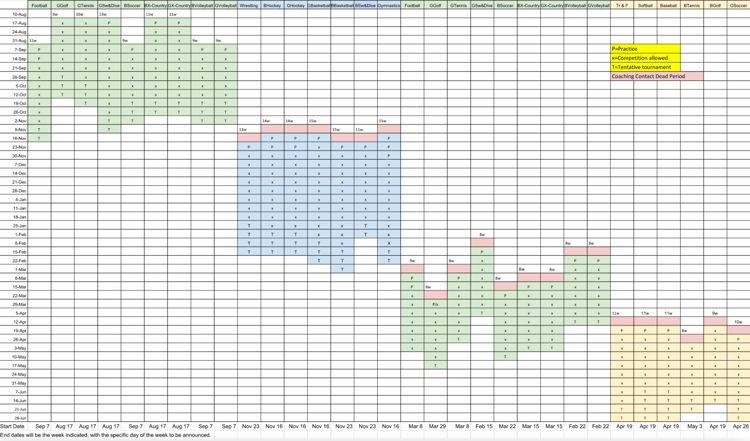 Based off the WIAA alternative spring schedule, football would begin March 8 and run to May 3; volleyball would go from Feb. 22 to April 12; and boys' soccer would take place from March 22 to May 10.
There is some overlap between the alternative spring and normal spring schedules, but Ripon Athletic Director Bill Kinziger noted after the meeting that the school will find a way to accommodate student-athletes who want to play in both seasons (i.e. football and baseball, volleyball and softball, etc.)
A full story from the meeting will be posted later this week.