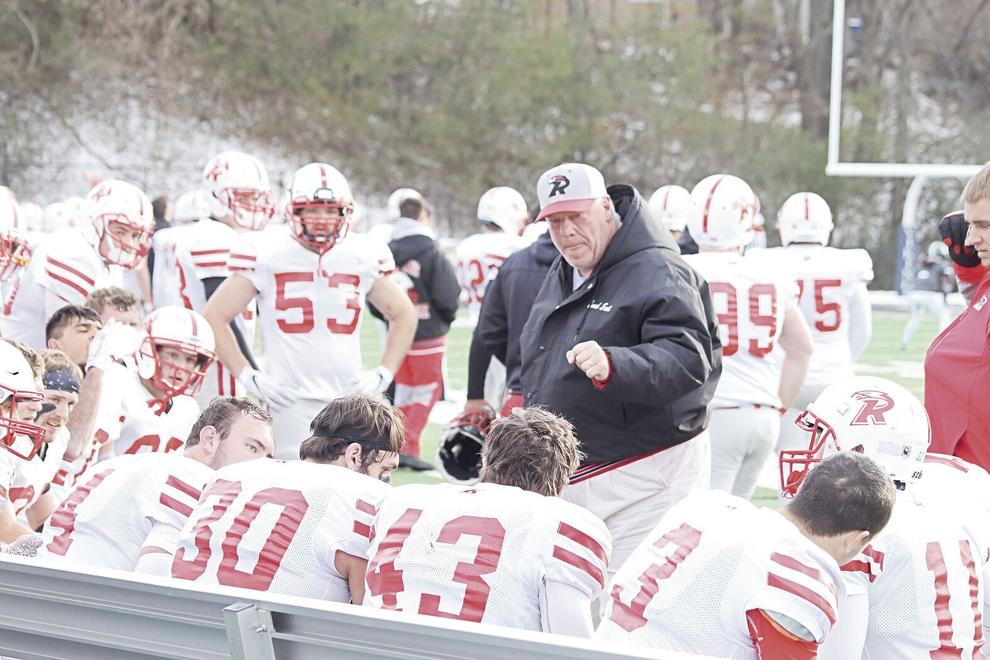 When Ron Ernst announced last August that he would retire after 32 years as the Ripon College Red Hawk head football coach, he said a challenge would be staying away from the team and that he wanted to travel with his wife.
He is accomplishing both of those tasks.
Ernst accepted a job to serve as the defensive coordinator for the Ingolstadt Dukes of the German Football League. He will leave in early April and be there through September or October. His wife, Janet, who is a teacher at Murray Park Elementary School, will join him in June for the summer months after finishing the 2022-23 school year.
The opportunity came about thanks to one of his former players, Lane Barnes, who plays for the Ingolstadt Dukes.
"Lane brought my name up to their head coach," Ernst said. "And I think what they did was they've kind of followed my career; they've kind of done some research. They reached out to me not in an overt, big way. But they just kind of sent me a text and said, 'Hey, this is us. Would you be interested, knowing that you're going to retire?'"
Ernst added that the Dukes contacted him about midway through Ripon College's football season and they went back and forth with some text messages. He eventually told them that he was in the middle of an important season, one in which his team was fighting for a championship, and that he would love to talk with them after the season was over.
Upon the completion of Ripon's season, which saw it win a share of the Midwest Conference Championship, Ernst had several Zoom conversations with Ingolstadt's head coach about the program, the league and the community.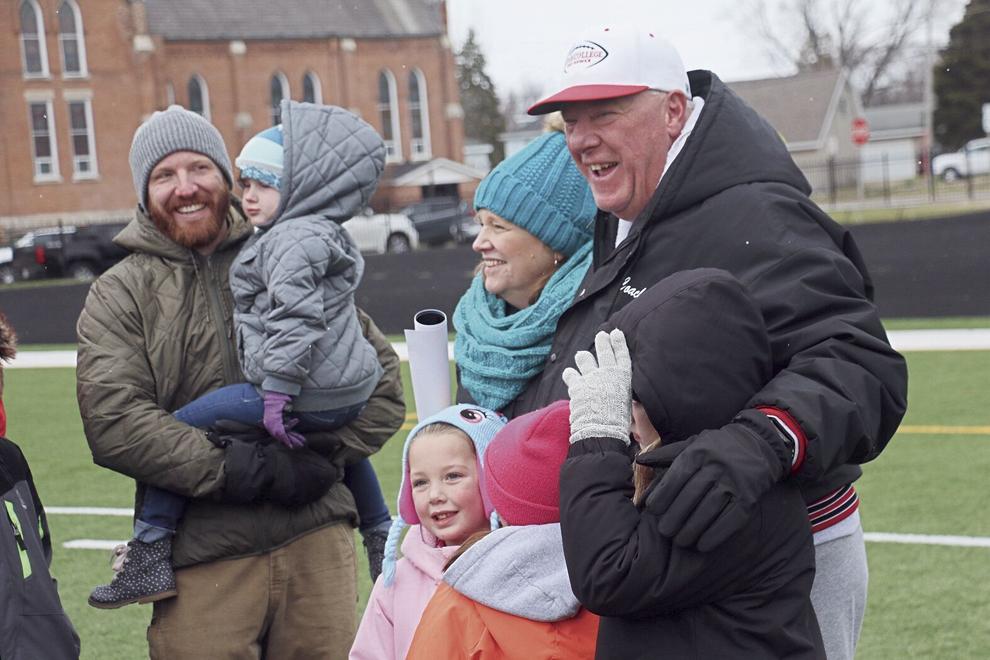 After about a week to think about it and talk with family, he accepted the position around Thanksgiving.
Ernst described the decision as "maybe a little bit of a no brainer," noting the only downside is he will miss some of his grandkids' baseball games over the summer and spending time with his kids and grandkids. Despite that, he noted the position is only for roughly half a year and that he will be back for Thanksgiving and Christmas.
"I am not a work-in-the-garden-type guy," Ernst said. "In retirement, I'm not going to sit around the house and clean the garage 10 times a week; that's just not me. I wanted to do something related to football, whether it be coaching youth football or be an assistant for somebody somewhere. I did have a couple offers to coach at some other schools, and all this is coming about the time that Germany was talking to me. I just felt that what better way to stay connected with football? I'm going to Europe and Germany for five, six months and I'll have a chance to travel, see a beautiful part of the world."
Ingolstadt, which is home to the Audi Museum, is located about an hour north of Munich and an hour south of Nuremberg. It also is not far from Augsburg and is close to Czechoslovakia and Sttugart. Ernst also said that Ingolstadt is in the middle of Bavaria, which is the beer capital of the world and where beer was invented, so "that's not a bad thing either."
Ernst will have pretty much all of his living expenses taken care of as part of the package he was offered by the Dukes, which includes an apartment, possibility of a car and food stipend, to go along with his salary.
According to Ernst, all the people he has come in contact with in Germany have been nice, accommodating and professional and are going to be a group of people that he's going to enjoy working with. Another attractive part of the position for him is that he gets to coach football at the professional level without the headaches of being a head coach.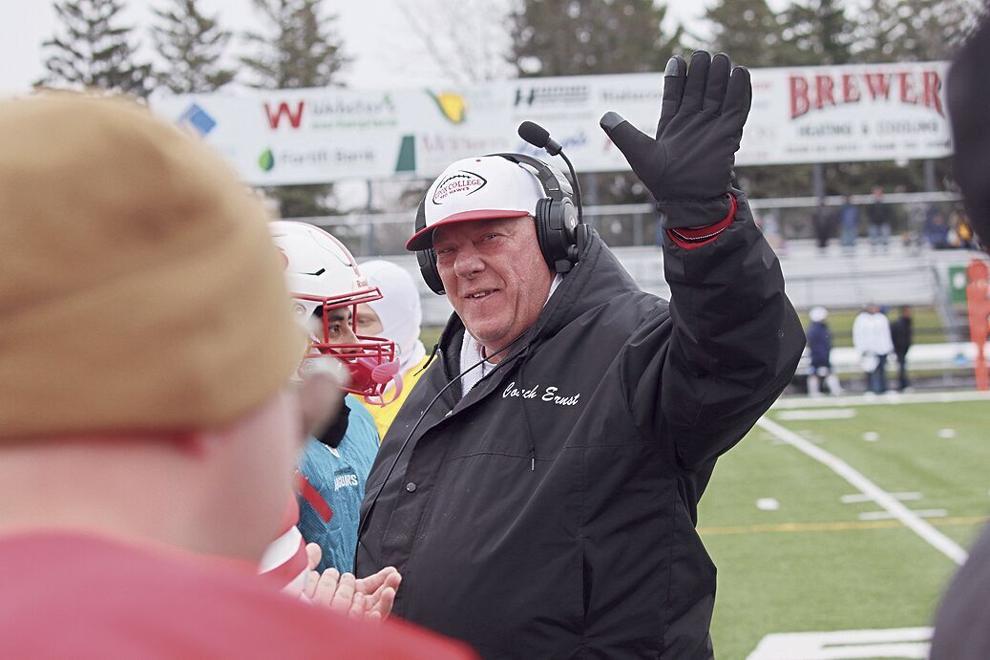 Ernst also is excited to bring American-style football to Germany. He noted that, from his understanding, the German Football League has been in existence for about 40 years and that the people there love American football and are trying to grow the league and promote it the best they can. For that reason, the league limits how many Americans can be on a team and on the field at a time, signifying them by placing a big letter "A" on their helmets.
"The vast majority of players will be German players and that's exciting for me because you're teaching and coaching men that are really anxious to learn this game and their football knowledge is getting greater and greater every year," he said. "It's certainly not the NFL, but it's pretty high level football over there and that's exciting to be able to be a part of."
Ernst plans on bringing the 3-4 defense that he ran at Ripon College overseas, noting "it's what I can teach; it's what I know." He noted the previous system that the Ingolstadt Dukes ran was a 3-3 defense, which he has run himself, and that there are some similarities and some crossover, so it's not like he's teaching them a totally different type of defense.
"For the past month, I've been on a Zoom call every week, once a week, with the defense," Ernst said. "... They're excited about a new scheme, a new way of doing things. I think their defensive coordinator before me did a very good job, but I'll be coming in and bringing a different way of doing things and I think they're excited to learn different types of football and different ways of doing things. They're full of a lot of questions, which is really exciting for me."
While he teaches primarily players from Germany the "X's" and "O's" of the 3-4 defense, Ernst will have his own learning to do as he noted he knows only about three words in German.
Luckily for him, it won't be much of a problem as he said for the past 50 to 60 years children in Germany have been taught English when starting school.
"German is the main language they communicate in, but they all are fluent in English," Ernst said. "The people that maybe struggle with English are the real senior citizens, maybe some of the folks that came through World War II, people in their 80s and 90s don't speak English real well; I think they're trying."
He added that he'll receive a lot of text messages in German and he's got to somehow try to translate them, but "they're very good about communicating in English with me and so I don't think German will be a real difficult thing."
Ernst and his wife have purchased Babbel and are trying to learn some German so they can blend into the culture.
Something else Ernst will have to get used to is not wearing the Ripon College red and white he donned for the past 32 years, but instead the black and white of the Ingolstadt Dukes.
"It will be difficult not wearing red, but I'm going to get used to it," Ernst said. "I'm excited to be at Duke. I think it's going to be great. The newness, the new location, the new team, the new experience, it's got me rejuvenated. I'm going to miss Ripon; I really am for a big part of the year. But I'll be looking forward to coming home and watching the Red Hawks and hopefully we will have success over there and they'll have success here."