A familiar name and face will take over the Ripon High School wrestling program later this month.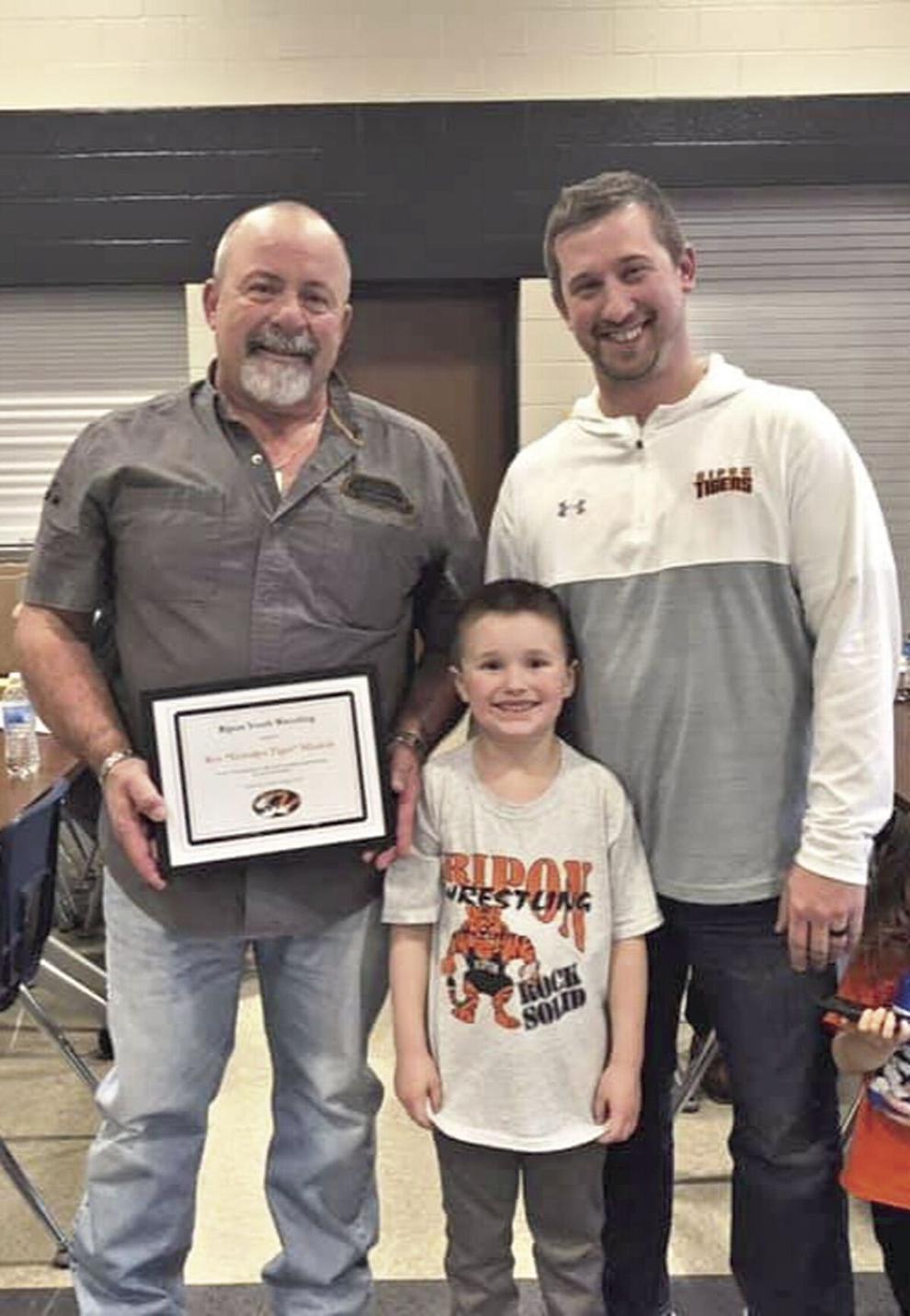 T.J. Mlodzik will assume the reins of head coach from Lee Cotton, who stepped away after four years at the helm following last season.
Mlodzik is no stranger to the Ripon Tiger wrestling program as he went through it as a child, where he was coached by his father, Ron. He also has spent the past few years with the youth program.
In addition, Mlodzik has an 8-year-old son in the youth program who he is excited to share the sport with and coach.
With the first day of practice for the high school set for Monday, Nov. 15, the Ripon Commonwealth Press caught up with Mlodzik to find out more about him, as well as his goals for the program moving forward.
Here is our conversation:
Q. Tell me a little bit about yourself and how you got interested in wrestling?
A. I've been a Ripon resident my entire life. My father [Ron Mlodzik] was the wrestling coach for the high school since I was a youngster, so basically wrestling is in my blood. I've been wrestling since I was a little kid, and have just continued in the program, wrestled all the way through high school, went on to college and then came back about three years ago and started helping out in the youth program to give back as was done for me as a youth wrestler. Now, this is the next step to coach high school.
Q. What do you enjoy about wrestling?
A. That you as an individual can go on the wrestling match and give it your all and no matter the outcome, you have a team that's behind you, supporting you — both coaches and fellow wrestlers. Not only is it an individual sport, it is a team sport. It teaches a lot of other avenues of life other than just sports [such as] self determination and confidence. Basically, wrestling really will help you be a better adult or a person when you grow up.
Q. What was attractive about the head coaching position?
A. Not only giving back to the program that I grew up in and that gave me my wrestling career ... but also it's kind of the next step in my life as a youth wrestling coach and making that next step up to the high school level to help build that program into a successful program.
Q. What will you bring to the Ripon High School wrestling program as head coach?
A. A drive for success. Be it not only winning matches, but just getting the kids to be better within school, within their personal life, be at home with family. Just bring the program and try to get that program back to being a successful wrestling program. Not to say that it hasn't been successful, but to bring a renewed energy to the wrestling program and get the numbers back up.
Q. What are your hopes and goals for the program?
A. To continue to get the numbers of wrestlers up. I know that we have a very good, core youth program established and I'm excited for those kids to keep moving up through the program to the middle school level and then up to the high school level and start to see the numbers increase and bring a renewed, positive attitude towards wrestling because, I think, through the years it's fallen. You have seen through the past years participation numbers of wrestlers has declined, even since I was in school in the early 2000s, where you had teams that you had a varsity and JV. Now, throughout the whole conference, you're struggling to fill hole varsity teams. So getting that back to where we can have full teams of hopefully varsity, if not a solid varsity-level team is a goal.
Q. Numbers have been a problem in recent years. What do you hope to do to correct that? Do you have a message to kids about this sport and giving it a try?
A. We have a very good, core group of youth wrestlers in the program. And many of those wrestlers have older siblings; get them back involved with wrestling in one way or another. Getting them back in and then just a positive environment up in the wrestling room, I hope will in itself bring more wrestlers to the program.
Q. What does it mean to coach your son in the youth program and potentially one day in the high school program?
A. "With having my father involved in the youth program as well, it's been pretty exciting to have three generations of Mlodzik family members being on the wrestling mat at one time," Mlodzik said. "... It's been a big part of my dad's life and then my life growing up, so to show my son what wrestling can provide for you [is exciting] ... I'm excited to have him come up through the program and all the kids to come up."
Q. Are you planning on continuing to be a coach with the youth program as well?
A. I still plan to be part of the youth program. Growing up my father was only an assistant, but he was also the youth coach and did that for many years. It's a matter of understanding how to balance your time. Being new at the head coach position, there'll be a learning curve to balance time and everything and still maintain family life. But knowing that I have the support of my family behind me is going to really help excel being able to be the head wrestling coach and still be part of the youth program.