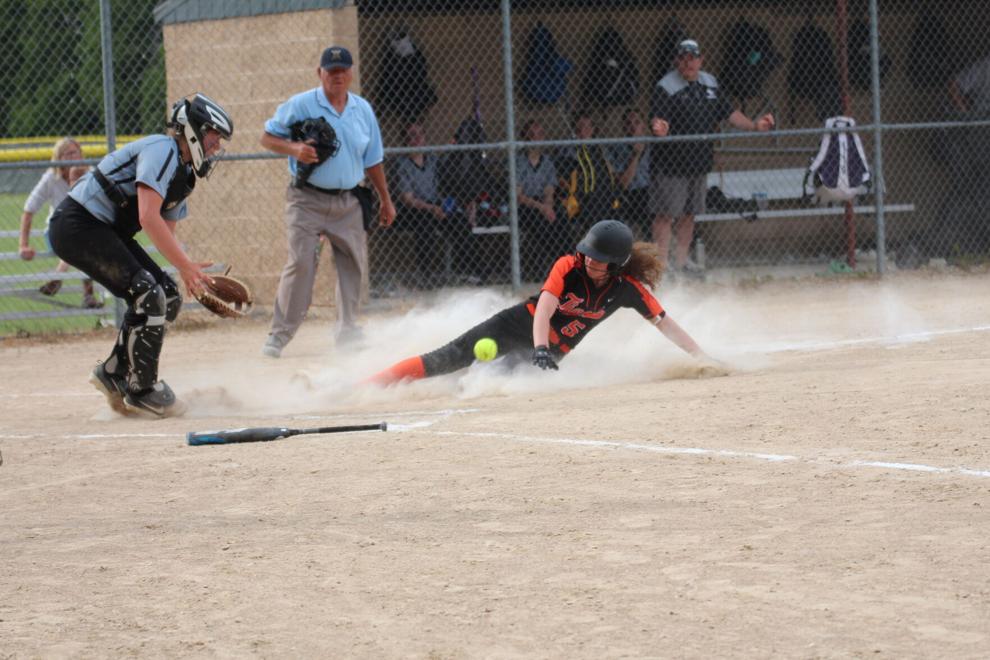 The Ripon High School Tiger softball team capitalized on its extra chances Monday afternoon as it defeated the Princeton/Green Lake Tigersharks 11-1 in six innings on the road.
All 11 of its runs were unearned, due in part to six Princeton/Green Lake errors and numerous passed balls.
The Tigers, who now have won three-straight games and have improved their record to 8-11, got on the scoreboard first with four runs in the second inning on a walk, single, three errors and two passed balls.
After Princeton/Green Lake got one of those runs back in the bottom of the second with the help of a Tiger miscue, Ripon tacked on two more runs in the third on an error, two singles and a walk. Alli Bumby recorded an RBI single in the frame, while Laila Simonis drove in the second run on a sacrifice fly to make it 6-1.
Ripon High School softball vs. Princeton/Green Lake — June 7, 2021