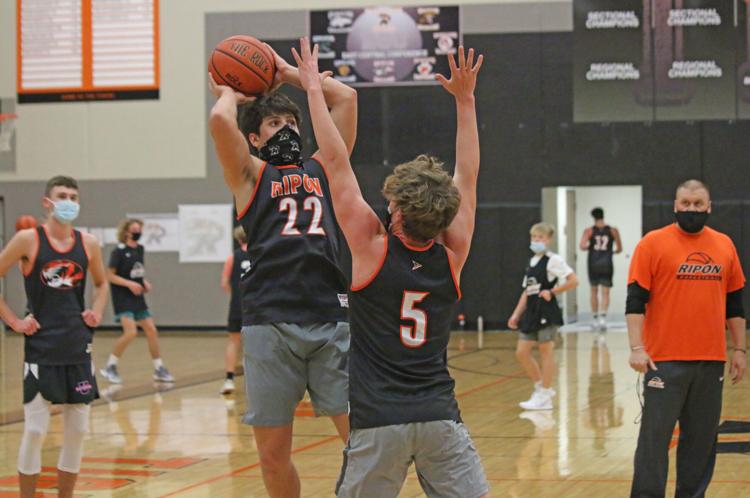 The Ripon High School boys' basketball and wrestling teams began practice Monday — the earliest day allowed by the WIAA.
The boys' basketball team has a little more than a week to prepare for its first game as it is slated to travel to Kewaskum Tuesday, Dec. 1. Its first home game is slated for Saturday, Dec. 5 against Omro; although fans will be limited to two people per player due to the COVID-19 pandemic.
Ripon High School boys' basketball practice begins
Home events will be streamed on the Ripon Channel or a school YouTube channel, with links being provided via social media.
Wrestling has a little more time before its first match as it isn't scheduled to start its season until Tuesday, Dec. 8 when it travels to Kewaskum for a road dual with Kewaskum. It's first home meet is Dec. 15 against Campbellsport, with the same restrictions in place for fans.
Unlike normal years, wrestling will not take part in invitationals during the regular season due to the COVID-19 pandemic. That means the Tigers will have just six conference duals during the course of the season.
Previews for wrestling and boys' basketball will follow in the coming weeks.