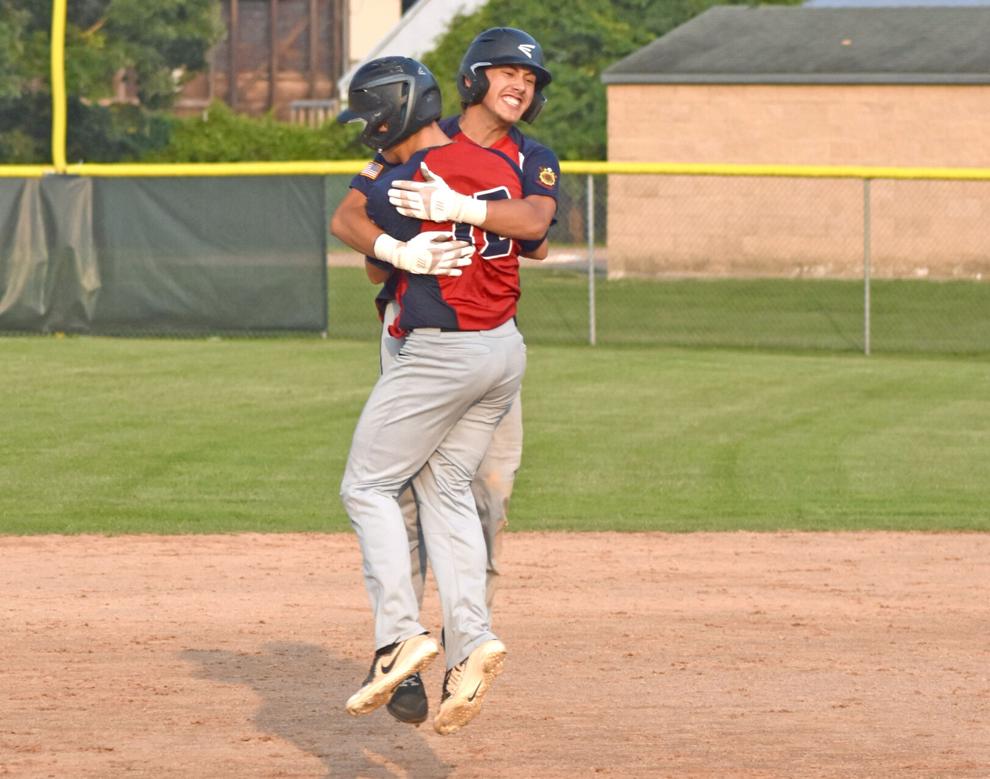 The Ripon American Legion Post 43 baseball team was one strike away from losing its regional tournament opener against host Green Lake Thursday afternoon.
Conor Diedrich made sure that didn't happen.
The Ripon High School class of 2021 graduate recorded a two-run single on a full-count pitch in the bottom of the seventh inning to tie the game at 8 and force extra innings. Ripon then won the game 9-8 in the bottom of the ninth on a Sam Vanevenhoven walk-off RBI double, scoring Dayton Baird.
With the win, Ripon will face Markesan today (Friday) at 7 p.m. at Ben Oelke Field in Green Lake. Markesan, which Ripon swept in a doubleheader this past Sunday, defeated Fox Lake/Randolph last night.
"You can't give up; especially in these situations, you lose and you put yourself up against the wall [in this double-elimination tournament," Ripon head coach Austin Fenner said. "Conor had a good at bat and we were down to the wire, but he came through with a clutch hit and got two RBIs there and kept us in the game; forcing us into extras, but a win is a win at this point."
Ripon American Legion baseball at Green Lake — July 22, 2021 (Jonathan Bailey photos)