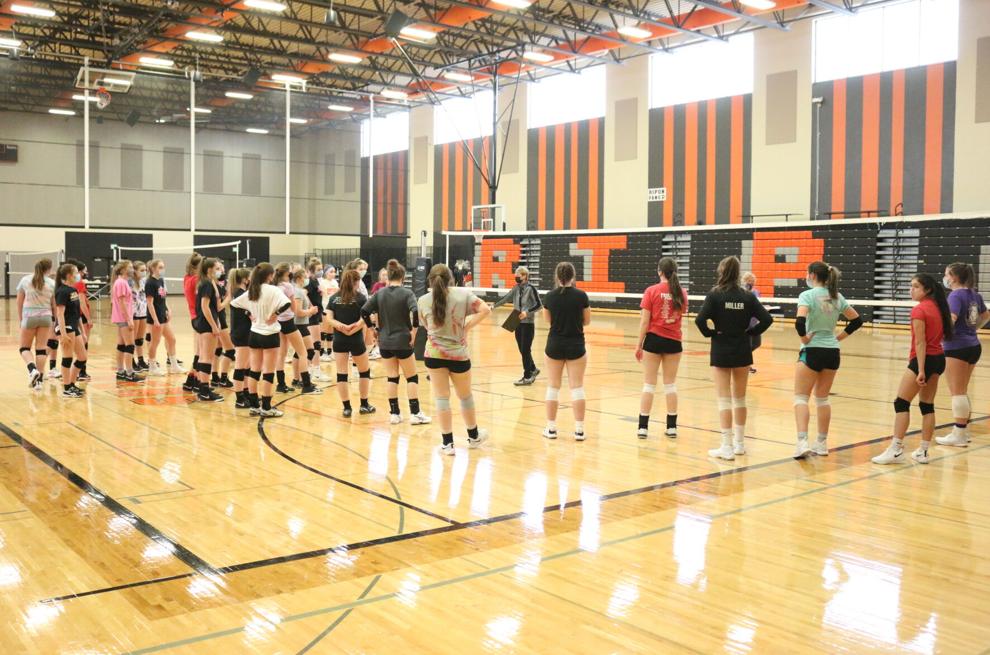 The Ripon High School volleyball program hopes the wait for the season is worth it as it began practice Monday.
Volleyball was one of three fall sports moved in August by the Ripon School Board to an alternative spring season from its traditional fall season, along with football and boys' soccer.
Ripon High School Volleyball First Day 2021
As a result of moving to the spring and many of the other East Central Conference schools electing to play in the fall, Ripon will be part of the Flyway Conference this year, along with fellow East Central Conference schools Winneconne, Campbellsport and Waupun. Oakfield, which is part of the Trailways Conference, also will join the Flyway Conference for volleyball only.
The Tigers will begin their season Tuesday, March 2 with a home match against Laconia. Football and boys' soccer will be able to begin practice March 8 and 22, respectively.