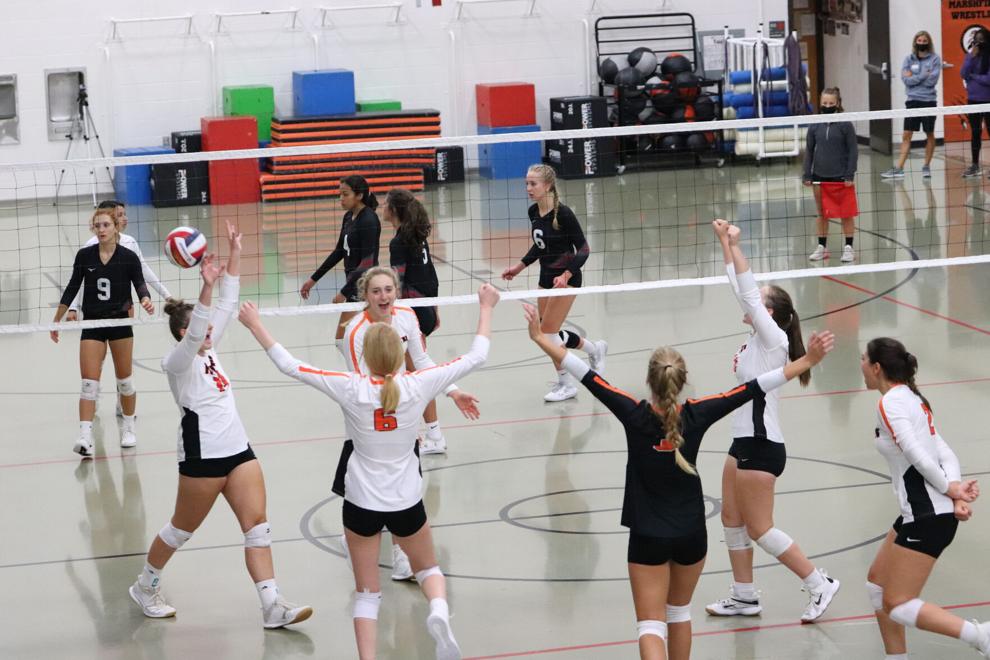 Trailing Abbotsford 2-12 in the third and decisive set last week Saturday during the Marshfield Tournament, the Ripon High School Tiger volleyball team could easily have given up.
But "giving up" wasn't in its vocabulary.
Instead, the Tigers pulled off an improbable victory as it rallied off 13 of the next 14 points to win the set 15-13 and help give themselves a 3-2 record at the Marshfield Tournament. In addition to defeating Abbotsford 25-20, 12-25, 15-14, Ripon beat Antigo 25-18, 25-18 and Ashwaubenon 25-12, 25-12.
"The comeback that we had was impressive," Ripon head coach Tracy Landerman said, calling it one of the highlights of the tournament. "We were more in control of our game, we made smarter decisions with the ball and we just kept chipping away and you could totally see ... momentum makes a difference."
She added not only did the Tigers control what was going on at the net, but the defense played phenomenally.
Ripon High School volleyball at Marshfield Tournament — Sept. 4, 2021 (Kay Bumby photos)