The Ripon High School Tiger boys' and girls' cross country teams both finished eighth out of nine schools at the Berlin Invitational Tuesday at Mascoutin Golf Club.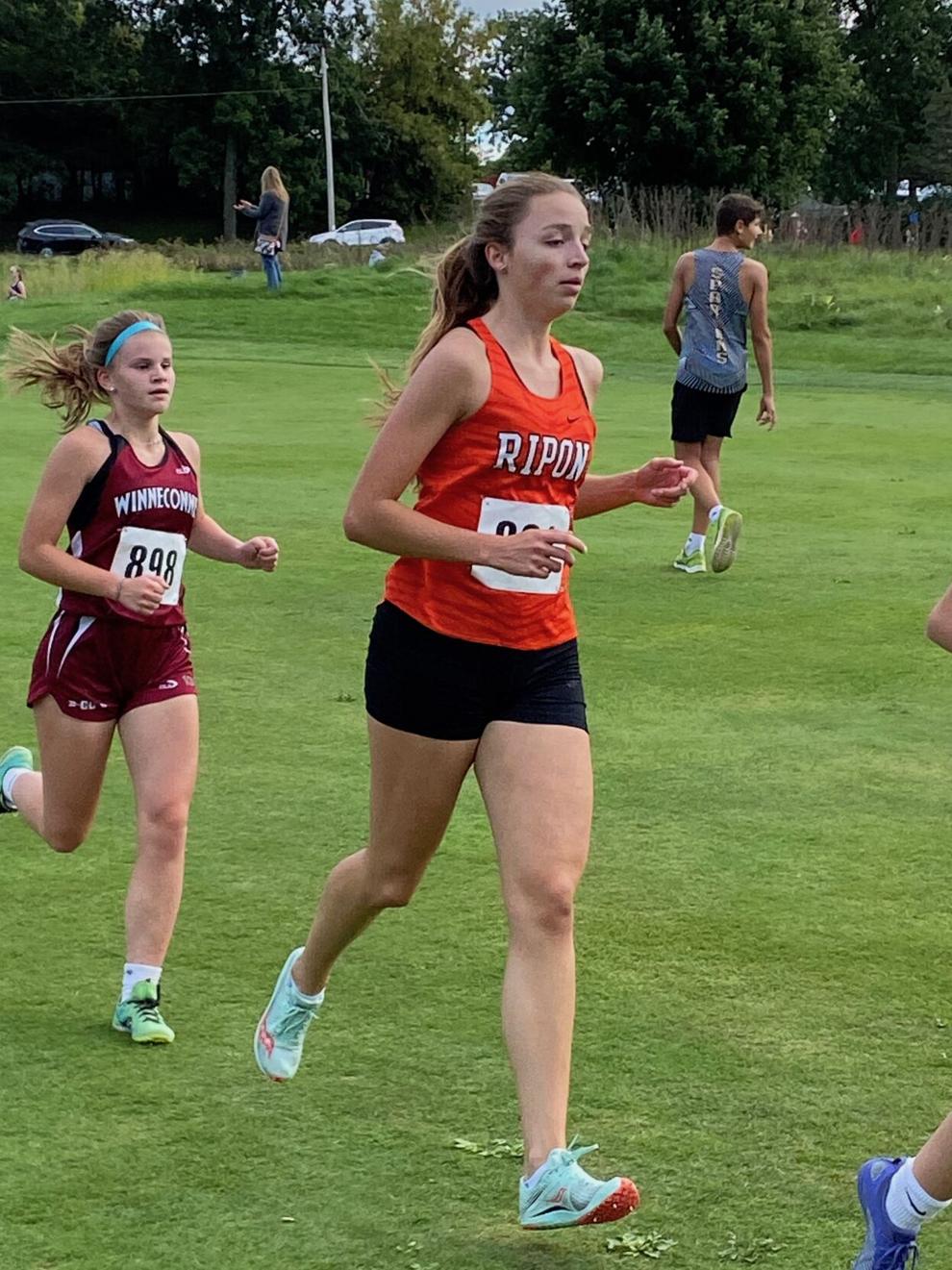 It was the final tune-up before they host their annual Kris Greening Invitational tomorrow (Saturday) at Barlow Park in Ripon. The meet is set to begin at 9:30 a.m.
Winneconne won both the boys' and girls' titles at the Berlin Invitational. Also competing at the meet were Fox Valley Lutheran, Kewaskum, Berlin, Laconia, Omro, Watoma and Westfield.
Leading the Tigers at the competition was Dayton Baird. The senior finished 11th for the third-straight meet to begin the season, this time out of 59 runners, with a time of 18 minutes, 37 seconds. He was a little less than 3 seconds behind the 10th-place finisher from Winneconne.
Ripon High School cross country at Berlin Invitational — Sept. 14, 2021
He was followed on the boys' side by Aidan Ruedinger (33rd, 21:07), Jayden Trochinski (42nd, 22:00), Henry Beuthin (46th, 22:47), Cyan Volkmann (49th, 22:51) and Riley Kuzelka (57th, 24:57).
Pacing the Tiger girls was Hannah Yeomans. The senior finished 23rd out of 59 competitors with a time of 22:47. Finishing not far behind her for Ripon was Leah Page. The freshman came across the line a little less than eight seconds later (22:55) to place 25th. Rounding out the varsity runners for the Tigers were Lucy Beuthin (30th, 23:07), Libby Gatzke (38th, 23:34), Ava Osheim (50th, 25:37), Adalin Nodolf (51st, 25:46) and Madalyn Leinweber (54th, 26:05).
Up next
The Tigers will get ready to run in its home meet, the Kris Greening Invitational, Saturday morning at Barlow Park. Thirteen teams are currently slated to take part in the competition.
Head coach Chris Gatzke noted there will be some very good teams there, so Ripon's hoping to do the best it can.
"We're not going to be the contender for the team champion[ship], but we want to see just how well we sneak in with the competition that's coming," the he said.
The junior varsity race will kick off the competition at 9:30 a.m. and will be followed by the boys' varsity race at 10:05, the girls' junior varsity race at 10:40, the girls' varsity race at 11:15, the middle school race at 11:50 and the awards at 12:30 p.m. or sooner if possible.