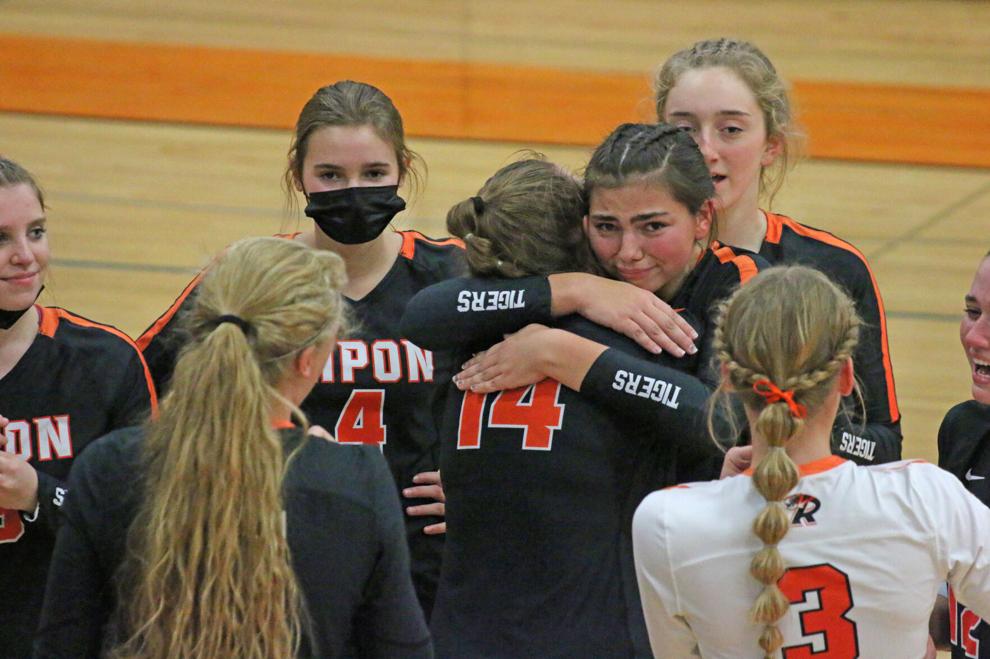 The last time the Ripon High School Tiger volleyball team won a regional championship, it qualified for the state tournament and won a title.
That wasn't in the cards this time around.
The Tigers fell to the Sauk Prairie Eagles 15-25, 15-25, 19-25 in three sets last week Thursday in a sectional semifinal matchup at Portage High School. The loss marked the end of a season that saw the Tigers win their first regional title since 1998 and finish with a record of 25-13 overall.
Sauk Prairie ended up losing to McFarland in three sets in the sectional finals.
​​"It was extremely exciting to see the girls get to the point that they did with winning a regional championship," Ripon head coach Tracy Landerman said. "I definitely have a group of girls that worked very hard. They're very passionate about the game. They worked well together and got along well. And it really just all came together with that regional championship."
She added making the sectional semifinal was an added bonus for the effort her team put in.
Ripon started off its match against Sauk Prairie well as it jumped out to a 4-2 lead. However, the Eagles showed why they were 43-3 on the season and ranked No. 1 in Division 2 in the final Wisconsin Volleyball Coaches Association Poll, as they scored the next 13 points of the set.
That run was the difference of the set as Sauk Prairie won 25-15. The Eagles then scored 13 of the first 17 points of the second set and led by as many as 13 points en route to winning it 25-15.
Check out photos from the Ripon High School volleyball team's sectional semifinal match against Sauk Prairie