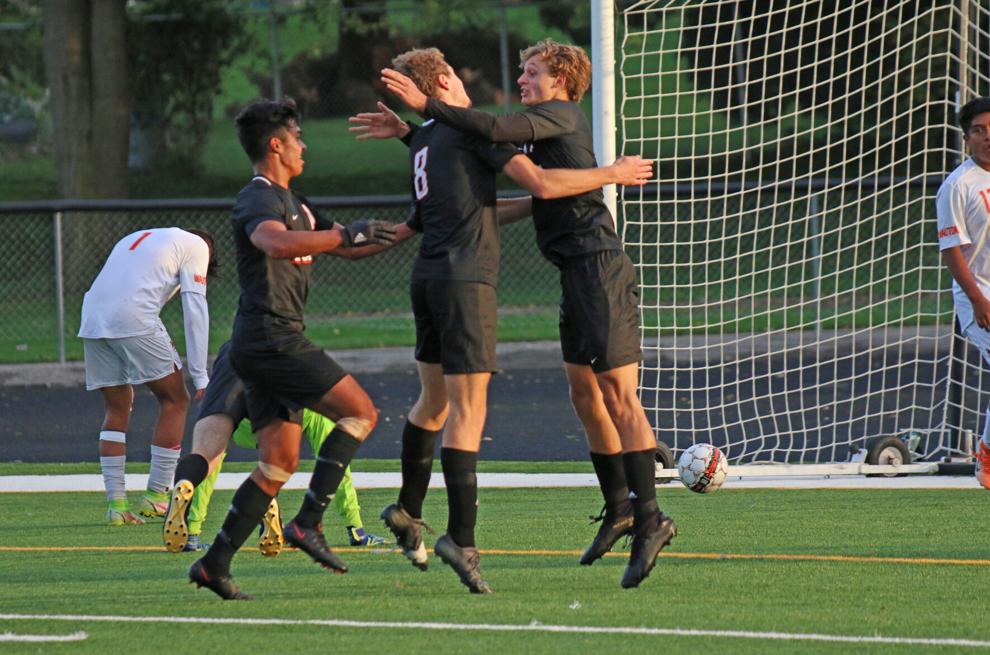 The Ripon High School Tiger boys' soccer team didn't play its best game Thursday, but did what it needed to in order to punch a ticket to Saturday's regional championship game.
Spencer Schultz scored the game's only goal in the 74th minute to help the No. 6-seed Tigers defeat No. 11-seeded Wautoma/Wild Rose 1-0 at Ingalls Field. With the win, Ripon (11-6-3 overall) will face the No. 3-seeded Plymouth Panthers (16-1-0 overall) Saturday at 1 p.m. in Plymouth.
The playoff victory marks the third for Ripon since its program began around 2000. It also won a postseason game in a shootout in last year's alternative fall season, which took place this past spring, and also defeated Freedom 1-0 in 2015 on a Ben Pulvermacher goal.
While Ripon head coach Steve Nankevis is pleased with the win, which accomplishes the Tigers set goal they set for themselves this year of getting to the regional championship game, he noted they will have to play a lot better if they want to have a chance against Plymouth.
According to him, there were some things Ripon can clean up from Thursday's game, which includes the Tigers being a "little lethargic" at times on the ball and having "heavy touches."
Ripon High School boys' soccer vs. Wautoma/Wild Rose