RHS football contact day — 7-20-20
In 10 days, the Ripon High School football team is set to begin practice for the upcoming season.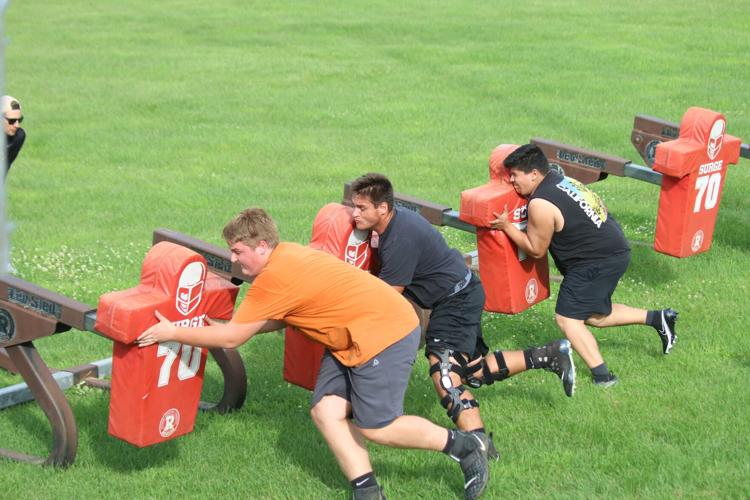 And it is preparing for just that to happen, although there is much uncertainty regarding the status of the upcoming fall sports season amid the COVID-19 pandemic.
The Tigers used contact days Monday and Tuesday and plan to use another tonight (Wednesday) to get ready for the potential season.
The Wisconsin Interscholastic Athletic Association has not yet made a decision on fall sports. It sent a survey to athletic directors earlier this week seeking to get their feedback on how to proceed.
"We've, as coaches, just run with the assumption that ... we can't control what happens," Ripon head football coach Mark Bradley said. "And as far as we know, the season is on as normal, and that we need to make sure the kids and everybody are prepared for that season as it comes.
"Until we hear differently, until we get word on stuff, we're going to continue as if everything is going on as planned just so that these kids get in that same mindset of 'I need to get ready because I don't want to risk injury or anything because I'm not prepare because I thought something was going to happen.'"
He noted it is good to see the players back on the field, after they were sent home for the school year this past March due to COVID-19.
Read the full story in the July 23, 2020 edition of the Ripon Commonwealth Press.