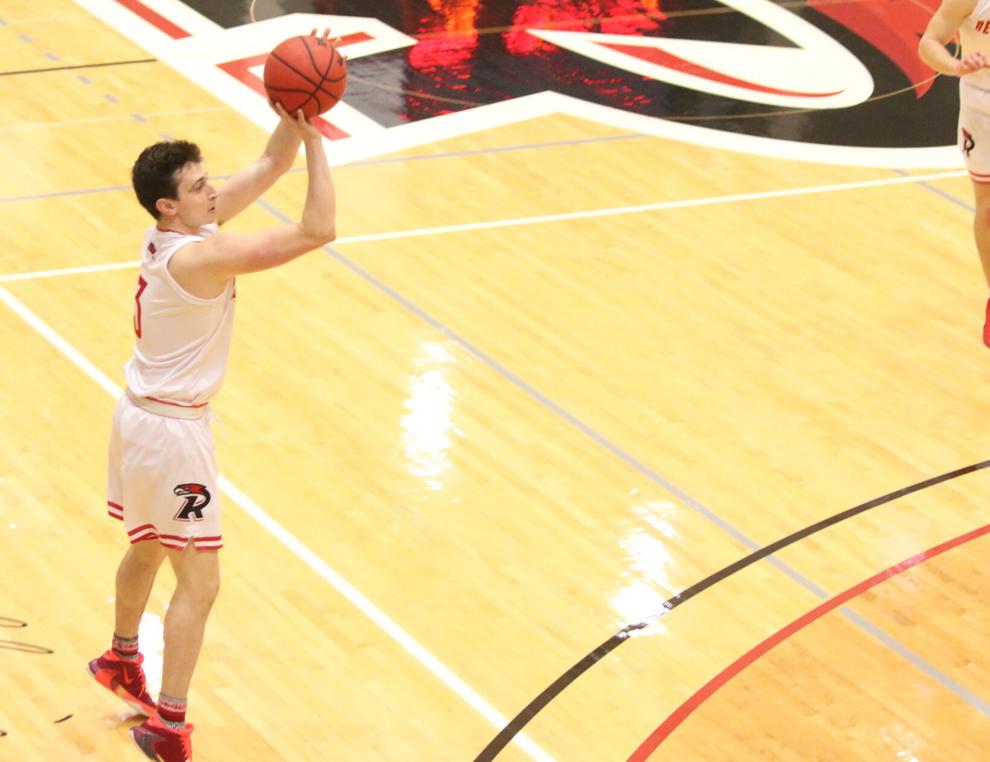 The Ripon College Red Hawk men's basketball team concluded its brief competitive season last week Saturday, defeating the Lake Forest Foresters 80-57 on the road.
The win came a week after the Red Hawks defeated Lake Forest 96-64 at home in their only other official game. They also faced Lawrence twice in exhibition games the past two weeks and won both, and took part in one intrasquad scrimmage.
While COVID-19 wiped out pretty much all of Ripon's season, Ripon head coach Ryan Kane was just happy that his players got the chance to step onto the court and play. The team practiced for three days a week from Oct. 1 to Thanksgiving and then practiced five days a week upon their return in January for four weeks before the games.
"It means everything," Kane said about getting the chance to play the two official games against Lake Forest and the two exhibitions with Lawrence. "No one really enjoys practice. As much as coaches and players all talk about it, we want to play. We want to feel that competitiveness; we want to take the test, we want to see what we have, what it looks like. Kids train every day for those moments. Coaches prepare for those moments, as well."
One of the players that the games were extra special for was Connor Kuhn, who was the lone senior on the team. Kuhn took advantage of his opportunity as well, scoring a then-career-high nine points in the first game against Lake Forest and topping it with 15 points last week Saturday, which put him as Ripon's second-leading scorer in the game.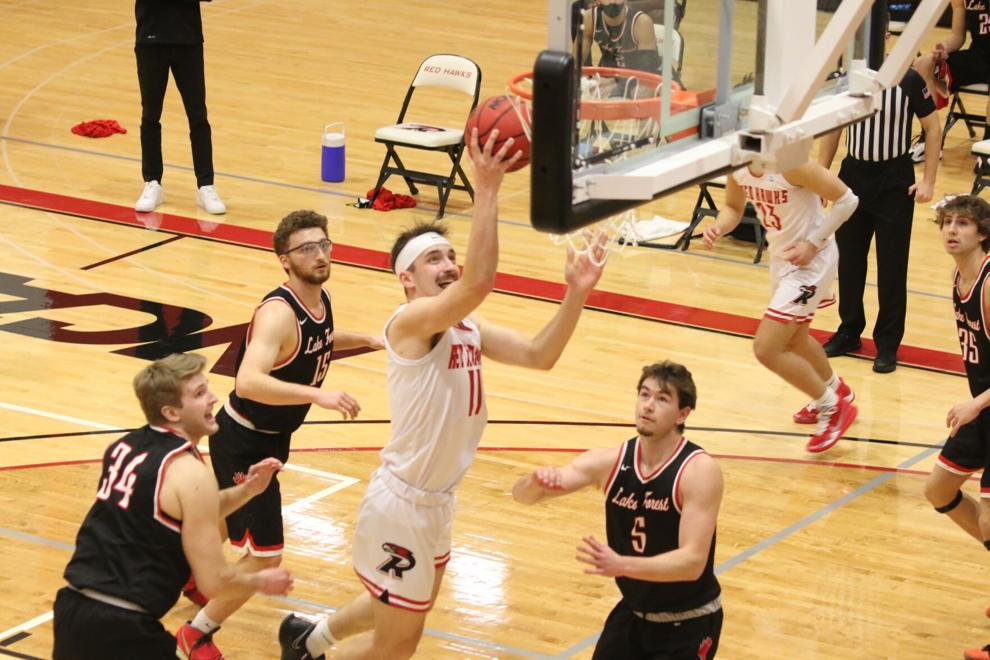 "I've always been very bullish on our seniors," Kane said. "I have a ton of respect for guys who can balance being a student-athlete at the collegiate level and make it for four years.
"Connor's a guy that came in lightly recruited and many of the guys in his recruiting class have decided not to participate anymore for a variety of reasons. And for him to stick it out, knowing that for the first three years all he did was make us better in practice every day; he never got to see the reward of being on the floor."
The Ripon coach added that he told the team after its game last week Saturday that regardless of who was here this year, that Kuhn earned the right to be on the floor. Ripon had a few players in Owen Theune, David DeValk and Justin Bartol elect to sit out this season.
"He improved, he got better every year and he was playing really well this year," Kane said. "Further proof for me as a coach that you can never really shut the door on somebody because if they continue to want to work hard and get better, there is no predictor for what that can look like down the road."
The games, and the absences of Theune, DeValk and Bartol, also gave some players an opportunity to try out new roles. The only Red Hawk who played a similar role this year to what they did a season ago was junior Ryan Steffes, who was in the starting lineup again.
Outside of him, juniors Jaylen Mahone, who is a Brandon native, and Drew Jorgensen entered the starting lineup and were asked to take more shots, while some of the younger guys were able to gain confidence going into what Kane described as "a big year for us coming up.
One of the players who stood out in the two games against Lake Forest was Jack Brady. The junior, who entered this year with just 12 career points, scored 14 points in the first game against the Foresters and a career-high 21 points last week Saturday. He made 7 of 9 3-pointers in the most recent game, while going 4 of 8 from behind the line the first game.
"I made the comment to Jack that we were a little nervous about starting Jaylen and Drew because we had lost what were our primary bench scorers a year ago and someone was going to have to elevate their play in that role and Jack really did that, so I'm happy for him," Kane said. "And, more importantly, I'm happy for our program, too."
The 3-point shooting not only from Brady, but the entire team, was a major reason Ripon won its two games against the Foresters by an average of 27.5 points. The Red Hawks tied a single-game school record with 16 3-pointers in its first game against Lake Forest and nearly matched that last week Saturday as they converted 15 of their 36 long-range attempts.
Kane attributed part of that to Ripon primarily being filled with guards this season due in part to losing all of its interior scoring from last year in Theune, DeValk and Bartol. He noted the Red Hawk converted some guys who's natural position are more of a guard to forward positions.
That also helped Ripon do a better job of taking care of the basketball in the two games against the Foresters as it committed just a combined six turnovers — which included one last week Saturday. In those two games, the Red Hawks out-scored Lake Forest in points off turnovers 54-2.
"The lack of turnovers was a pleasant surprise for me; I'm not going to lie," Kane said. "We definitely took really good care of the ball."
Ripon also picked up where it left off last year defensively as it held the Foresters to 37.4% (46 of 123) in the two games, which includes 36.1% (22 of 61) last week Saturday. Last season, the Red Hawks held nine of its 17 opponents to their lowest- or second-lowest field goal percentage of the defense and ranked 51st in NCAA Division III with a defensive field goal percentage of 41.5%.
The Red Hawks will try to build off what they accomplished in a small sample size next year, when they are slated to get Theune, DeValk and Bartol back. Kuhn is the only player who will graduate.
Kane noted the decision for the three players to sit out this season was a calculated decision made by himself, the players and their families.
"No one really feels like they can afford 10 semesters of private education at Ripon College, and knowing that they were going to retain their year of eligibility, everybody was, you had to be willing to come back for an additional year and pay for it," Kane said. "And, all three of those guys had a real strong desire to continue to play, but didn't feel like they could financially do it."
He added that they decided it would make best sense for them to take the year off from school and work, save some money and then come back as a junior academically and athletically next year. After that decision was made, Ripon College instituted the Ripon Plus program, which will allow for anybody who feels their time or experience at Ripon has been interrupted by COVID-19 to come back for a ninth or 10th semester tuition free.
According to Kane, after that was incorporated he's gotten information from both Jaylen Mahone and Ryan Steffes that they want to come back for two more years.
The Red Hawks only seniors next year are slated to be Brady, Jorgensen and Ryan Mahoney, and they likely will graduate with a year of eligibility remaining.