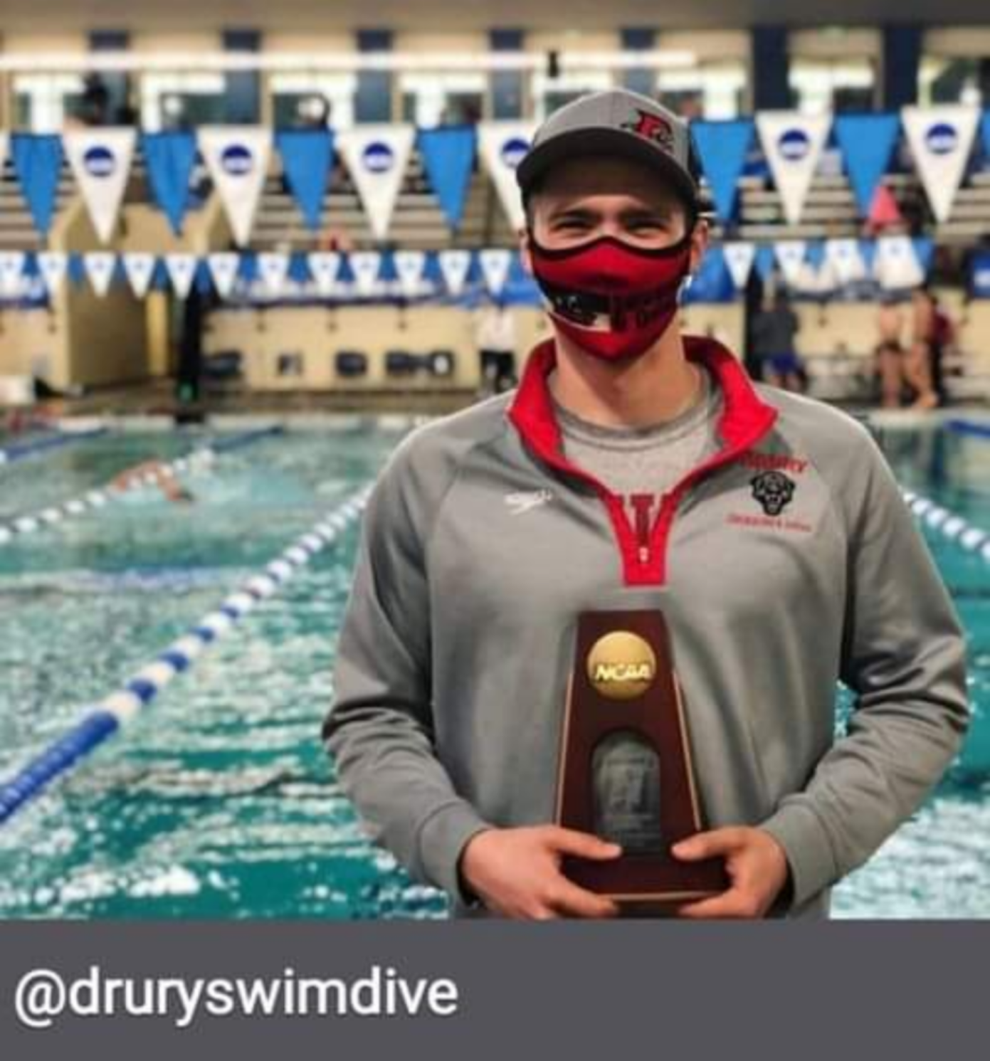 2018 Ripon High School graduate Andrew Rodriguez helped the Drury University men's swimming team finish as the runner-up at the NCAA Division II Championship meet last weekend in Birmingham, Ala.
The Drury Panthers finished with 531 points, which was just 30 points behind Queens (N.C). The finish is their best nationally since 2017. Last year, the national championship meet was canceled after one night of finals.
Rodriguez, who is a junior this year, competed in four events at the championship meet. His best finish came in the 200-yard backstroke, where he came in fifth place with a time of 1 minute, 45.59 seconds. He also placed seventh in the 200 individual medley (46.46), ninth in the 200 butterfly (1:46.45) and 12th in the 400 individual medley (3:56.16).
Rodriguez swam for the Ripon Community Swim Club for many years and was twice named Wisconsin "Swimmer of the Year."