The Ripon High School boys' soccer team out-possessed, out-shot and had more corner kicks than the Campbellsport Cougars Monday night in a non-conference game on the road.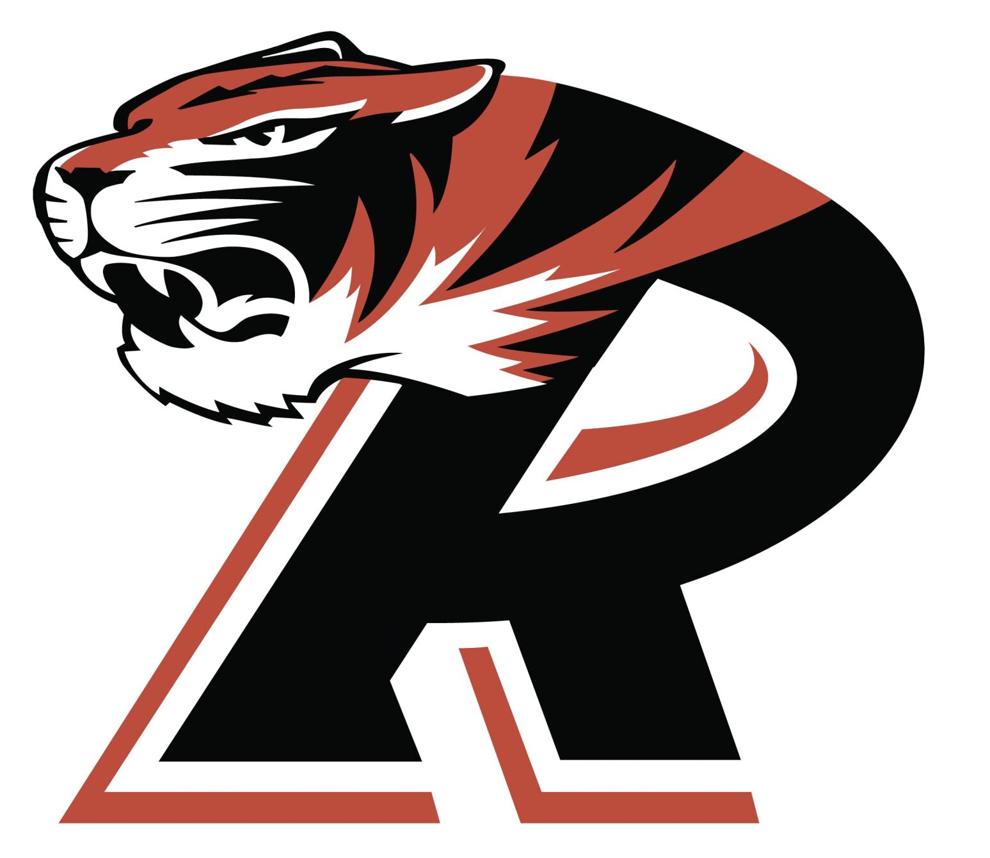 Unfortunately, it did not have more goals as the two former conference foes played to a 1-1 tie.
It marks the second-straight Monday that the Tigers came away with a tie as they played the Winneconne Wolves to a scoreless draw a week ago on the road.
"It was just a really frustrating game in a sense that we really did control probably 60 to 70% of that game," Ripon head coach Steve Nankervis said. "... We were definitely pressing a lot more than they were … It was just kind of one of those games where we had plenty of opportunities, just didn't capitalize."
The one opportunity that the Tigers did capitalize on came early in the game as Dylan Kamin took a pass from Isaac Whitrock in the third minute and found the back of the net from around 20 yards out.
While Ripon continued applying pressure and was in Campbellsport's half of the field for what Nankervis estimates as 80% of the first half, the Cougars scored the equalizing goal in the 19th minute off of a big clearance, a misstep by a​ Tiger defender and a shot that beat goalkeeper Liam Gilfillan far post.
The Tigers had plenty of chances to regain the lead after that, including in the final few minutes of the game, but were unable to convert. Ripon finished with 16 shots on goal, 10 of which were on frame. It also had 10 corner kicks to none for Campbellsport. The Cougars took four shots, three of which were on frame.
"We probably had two or three corner kicks, literally in the last three minutes, four minutes of the game," Nankervis said of the late chances. "They had a couple of really nice clearances where we had shots or had crosses coming across and they were able to head it out or they defended pretty well against us."
The Ripon head coach credited Campbellsport for taking Adam Banerjee, who scored five goals and assisted on two others in the Tigers past two contests, out of the game by having three guys stepping to him at all times when he got the ball. Nankervis noted that forced some of our other guys to step up and take some shots, but they just weren't of sufficient quality to threaten their goalkeeper.
"It was a good game, a fair result, considering I did lose three more guys to illness today," Nankervis said after the game Monday. "A couple more starters were missing, so I had to play some young guys, inexperienced guys at certain positions. They got a lot of minutes today, too."
He added Ripon still is trying to get back to 100% after dealing with injuries and illnesses the past few weeks and that hopefully the guys who recently became ill don't have COVID and can return shortly.
Banerjee records hat trick in win over Berlin
Behind Banerjee, Ripon ended its Homecoming week on a positive note last week Thursday as it defeated the rival Berlin Indians 5-0 on the road.
The senior scored three goals to record the Tigers' first hat trick since Tyler Granados and Ryan Forslund both achieved the same feat in a 10-0 win over Winneconne in 2019.
Banerjee got the scoring started for Ripon in the 19th minute, when he scored on a penalty kick. He then added another goal in the 21st minute off a corner kick by Whitrock and capped off his scoring in the 77th minute off a give-and-go with Landon Shidell in the box.
Also scoring in the game for the Tigers was Drew Kastenschmidt. The senior tallied his first goal of the season in the 28th minute, when he took a shot from around 15 yards away off an assist by Conner Weckwerth. The assist was the first for Weckwerth in his high school career.
Isaac Whitrock recorded Ripon's fourth goal in the 46th minute off of a set piece as Banerjee played in a corner kick to Kastenschmidt, who found Whitrock for the goal.
"Good team soccer," Nankervis said of the victory over the Indians. "A lot of guys got to play a lot of minutes; right when we got to our third goal, I started playing pretty much everyone just to get some of these guys back that were nursing injuries or coming off of illness, just to get them playing again, as well as getting some of the younger guys some experience."
He added it is always good to beat Berlin no matter the circumstance.
Ripon finished with 17 shots, 11 of which were on frame. Meanwhile, Berlin had just three shots, which Gilfillan saved to record the shutout. The Tigers also had a 12-2 advantage on corner kicks and had the upper hand in possession, according to Nankervis.
Ripon defeats New Holstein 4-0
The Tigers also took care of business against New Holstein/Elkhart Lake/Glenbeulah last week Tuesday night, defeating the co-op team 4-0 on the road under the lights.
Banerjee once again started the scoring for Ripon as Whitrock found him on a give-and-go at the top of the box in the 14th minute and the senior was able to find the back of the net.
Spencer Schultz then doubled Ripon's lead in the 21st minute, when he took a cross from Banerjee and finished it for the goal. Banerjee struck again in the 76th minute on what Nankervis described as "probably one of the best high school goals I've ever seen."
"He was a good 20-plus yards away from goal, took the pass from Spencer Schultz and he finished what we call "upper 90 far post" with his left foot," he said. "And that's just a really difficult shot and he absolutely pinned it. It was just a spectacular goal. I really wish I had it on video. It was one of those 'aha moment' goals."
Ripon capped off the scoring 45 seconds later, when Bannerjee found Whitrock around the 18-yard line for a goal.
Nankervis noted that the Tigers finished with 20 shots, 14 of which were on frame. New Holstein managed just three shots, none of which he described as threatening. The Ripon coach said that New Holstein was more threatening on its crosses, but could not get on the other end of them to finish the opportunities.
"They have some skilled players on their team," Nankervis said, noting Ripon probably held a 60/40 advantage in possession in the contest. "We didn't just completely dominate."
Up next
Ripon will try to keep its hopes of finishing in the top-three in the conference alive Thursday, when it travels to Kewaskum to face the Indians.
It will be the second meeting of the season between the teams as they competed in August at the Berlin Tournament and played to a 1-1 draw. Kewaskum scored its lone goal of the game on a penalty kick.
"It should be a pretty good game on Thursday," Nankervis said. "I definitely think it's a winnable game for us … We need to win it just to try to secure ourselves in that third spot in the conference because it's going to pretty much come down to us, Kewaskum and Winneconne for that third spot."
He also added that it is a must win if the Tigers are to accomplish their goal of reaching double-digit wins as they have six with four games remaining in the season. It also is slated to host Kewaskum Tuesday.
Kick off for Thursday's game is 6:45 p.m., while Tuesday's game starts at 4:30 p.m.