After playing its worst match of the season Tuesday in a 7-0 loss to Plymouth, the Ripon High School Tiger boys' tennis team played one of its best matches Thursday at Kohler.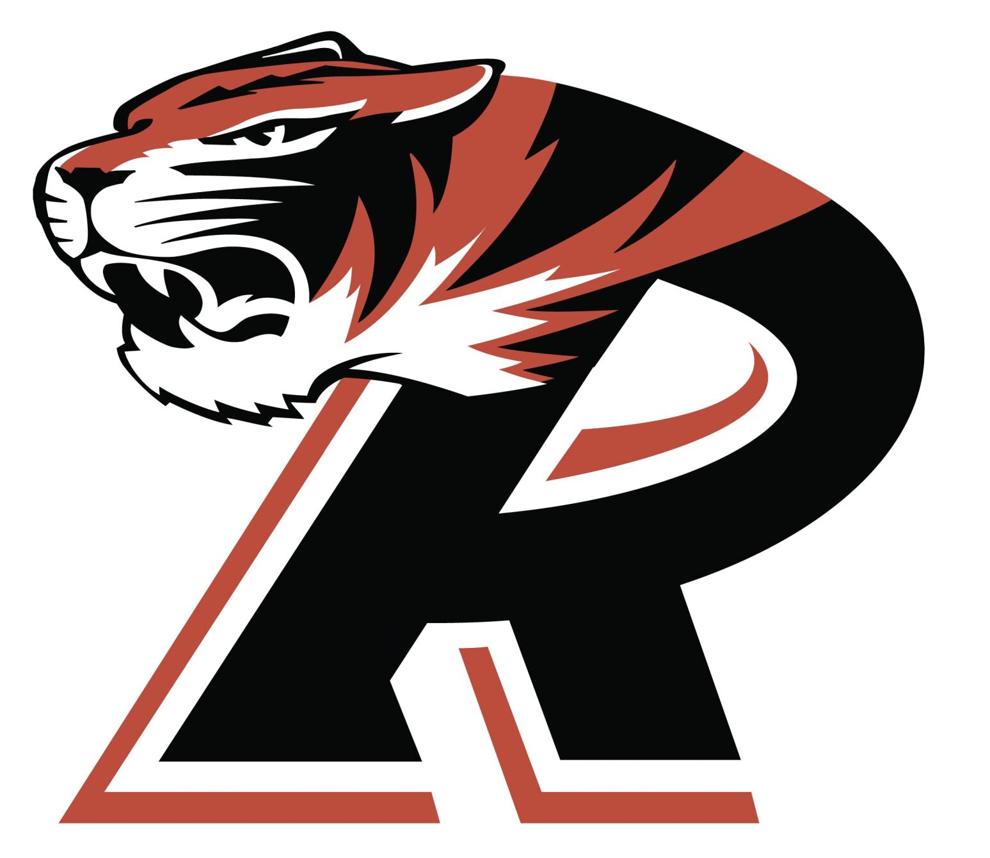 The Tigers defeated the Blue Bombers for the first time in recent memory, if not ever, as they came away with a 4-3 victory. They had lost the last two duals with Kohler 7-0 and had won just one match over the past four seasons, which Andrew Redmond recorded in 2017.
"The good thing about tennis is you don't have to wait too long between matches," Ripon head coach Brent Sanderfoot said about the turnaround from Tuesday to Thursday.
While the Tigers were helped by forfeits at No. 2 singles and No. 3 doubles, they still needed to win two contested matches to secure the dual — which would be twice as many as they won the past four seasons.
Ripon received those victories at No. 1 and 2 doubles. At No. 1 doubles, Micah Schoff and Daniel Zimmerman won 6-1, 6-0, while Oliver Roeper and Brevin Schmuhl won by identical scores at No. 2 doubles.
"Micah and Dan started off well and never let up," Sanderfoot said. "They played an almost perfect match in all aspects. They served and volleyed very well [and] kept Kohler back on their heels the entire match."
He added that Roeper and Schmuhl also rebounded well from Tuesday's defeat at Plymouth, and like Zimmerman and Schoff, they started quickly and never looked back.
"I have seen some excellent growth in our doubles teams," he said, noting that the Tigers had a great practice Wednesday and it was nice to see the team rebound.
Winning matches via forfeits for Ripon were Ardilles Engelschenschilt at No. 2 singles and the No. 3 doubles team of Justin Mildebrandt and Brock Stollfuss.
Dropping matches against Kohler were Isaac Whitrock at No. 1 singles (0-6, 1-6), Jon Muenchow at No. 3 singles (4-6, 3-6) and Christian Camarena at No. 4 singles (0-6, 0-6).
Ripon falls to Plymouth 7-0
The Tigers found out why Plymouth is the best team in the conference Tuesday, falling to the Panthers 7-0 on the road in straight sets.
"They are an extremely well-coached and very talented team," Sanderfoot said of the Panthers. "Our guys played hard and didn't quit, but Plymouth played outstanding."
He noted Ripon looked a bit rusty as it had four days off and also was dealing with illnesses. It forfeited No. 1 singles due to Whitrock missing school Tuesday with an illness.
Coming the closest to winning a set for Ripon, despite dealing with an illness, was the No. 3 doubles team of Mildebrandt and Stollfuss. It lost the first set 5-7, before dropping the second set convincingly 1-6.
"No. 3 doubles led most of the first set, but Plymouth just wouldn't go away," Sanderfoot said. "One of our players at 3 doubles was also feeling a bit sick, but battled through it. I think our guys gave it everything they had in the first set and just couldn't get it going again in the second."
According to Sanderfoot, Roeper and Schmuhl at No. 2 doubles also "were right in it to the end, but just couldn't manage to put together enough to close out the match." They won three games in each of the two sets.
Also dropping matches were Engelschenschilt at No. 2 singles (0-6, 0-6), Muenchow at No. 3 singles (2-6, 1-6), Camarena at No. 4 singles (0-6, 1-6) and the No. 1 doubles team of Schoff and Zimmerman (2-6, 1-6).
Up next
Ripon now will shift its attention to subsectionals, which will take place Monday at St. Mary Catholic. Other teams at the meet will include Fox Valley Lutheran, Roncalli, St. Mary Catholic, Shawano, Two Rivers, Valley Christian/Oshkosh Lourdes and Xavier.
Players at No. 1 singles and doubles will need to win just one match to advance to sectionals, while players at other positions must win two matches to move on.
Sectionals will take place Wednesday in Kohler.