The Ripon High School boys' tennis team's season came to an end Monday under the blazing sun at St. Mary Catholic in Neenah as the Tigers were unable to advance any positions to the sectional meet.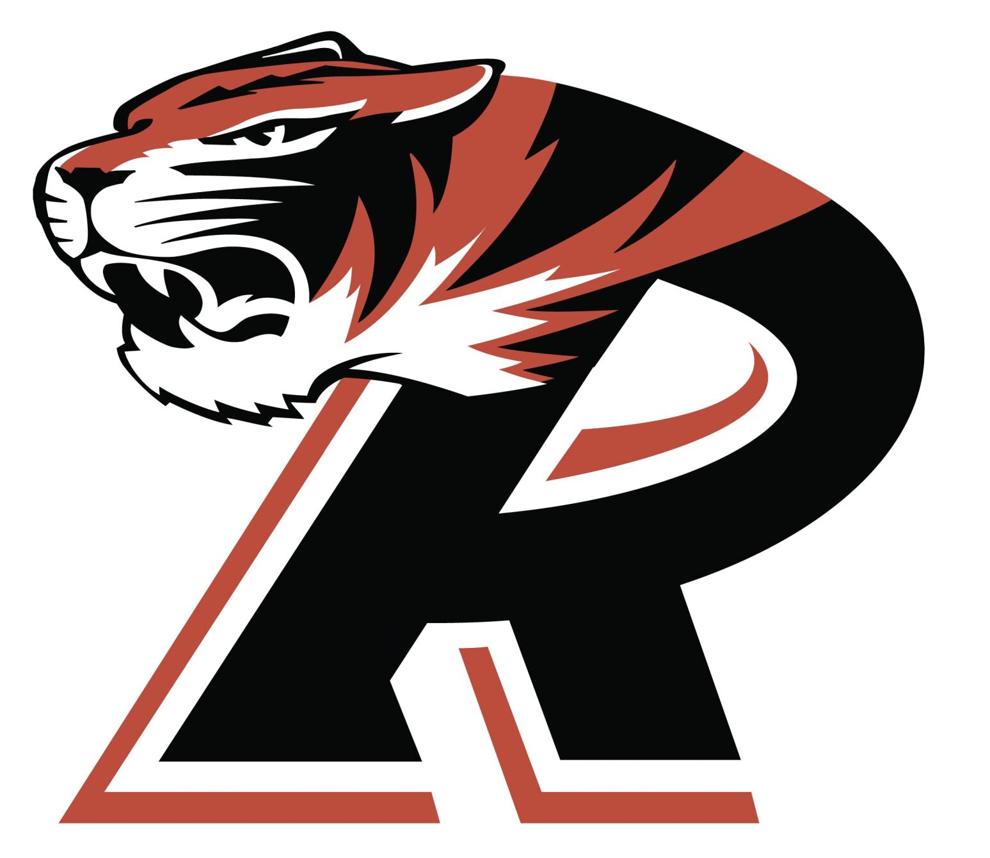 Ripon suffered its fair share of tough luck at the subsectional meet, especially at No. 1 doubles where the team of Dan Zimmerman and Micah Schoff were well on its way to qualifying for sectionals. It won the first set and was up 4-1 in the second before Zimmerman severely sprained his ankle on a tough baseline shot. Despite Zimmerman's pleas to continue, it was recommended by the onsite trainer recommended he get X-rays on his swollen ankle, which gave Roncalli a 2-0, 2-0 win by forfeit in the match.
"It was tough to see," Ripon head coach Brent Sanderfoot said of how the match ended. "Both Dan and Micah were playing so well and just about to punch their ticket to Wednesday and a shot at state when he went down. It's sad … I don't know how else to describe it. I know Dan took it especially hard and he really wanted to finish. Micah and Dan have been the best doubles team I've been able to coach."
Ripon also had to shuffle its lineup around as Oliver Roeper was unable to compete Monday. As a result, Justin Mildenbrandt moved up from No. 3 doubles to No. 2 doubles to team with Roeper's usual partner, Brevin Schmuhl. Jon Muenchow, meanwhile, shifted from No. 3 singles to No. 3 doubles to play with Brock Stollfuss. The Tigers ended up not having a player compete at No. 3 singles.
Despite new tandems at No. 2 and 3 doubles, Ripon was competitive at both positions.
The No. 2 doubles team of Schmuhl and Mildenbrandt were right there with a Roncalli team, but just didn't have enough experience playing with each other as it dropped a hard-fought match 4-6, 5-7.
"I thought Brevin played excellent at the net," Sanderfoot said. "Justin really complemented him with his speed and ability to get to most balls in the backcourt. I have no doubt that had they had even one previous match together prior to today, they would have been able to pull it out."
Muenchow and Stollfuss, meanwhile, were able to win their first match at No. 3 doubles over a team from Roncalli 6-0, 6-0, but fell in their second match to Xavier 0-6, 2-6 with a trip to sectionals on the line.
Sanderfoot noted it's a big difference moving from singles to doubles like Muenchow did and that Muenchow adjusted well and played really well with Stollfuss, like they had been partners all season. Against Xavier, which was the top-seed, Sanderfoot said the No. 3 doubles team played well, taking the first three games of set one to deuce and winning two games in the second set.
"I was really pleased with their effort out there," the Ripon head coach said. "This was some of the best tennis I've seen Brock play all year. He was really hitting with confidence."
Sanderfoot also was pleased with the improvement he saw at the three singles positions.
After winning just one game against St. Mary Catholic's Gavin Bergstrom two weeks ago, Isaac Whitrock put up a much better fight at No. 1 singles as he dropped the subsectional match 2-6, 4-6.
"Isaac gave it his all and I was really impressed," Sanderfoot said. "He never gave up and gave Gavin a real run for his money."
Christian Camarena also managed to better his score from the last time he played Roncalli's Austin Specht as he took one more game in his No. 4 singles match. He fell to Specht at subsectionals 1-6, 2-6.
"Christian was having a lot of fun out there," Sanderfoot said. "It's a joy to watch him play because he's always so positive. He never gets down on himself. He's come a long way and he's going to be a big part of this team in the upcoming years."
The Ripon head coach added that Ardilles Engelschenschilt played a lot better than the score indicated in his 0-6, 0-6 loss to St. Mary Catholic's Grant Bergstrom at No. 2 singles and the games "were really close."
"Ardilles kept the ball deep and was hitting some really nice angles," Sanderfoot said.
Subsectionals marked the final high school competition for Zimmerman, Schoff and Schmuhl, while the rest of the players will be able to come back next year and try to build off of this season's experiences.