The Ripon High School cross country teams experienced some post-Homecoming blues last week Tuesday as they finished near the bottom of the pack at Kewaskum's Dave Drexler Invitational.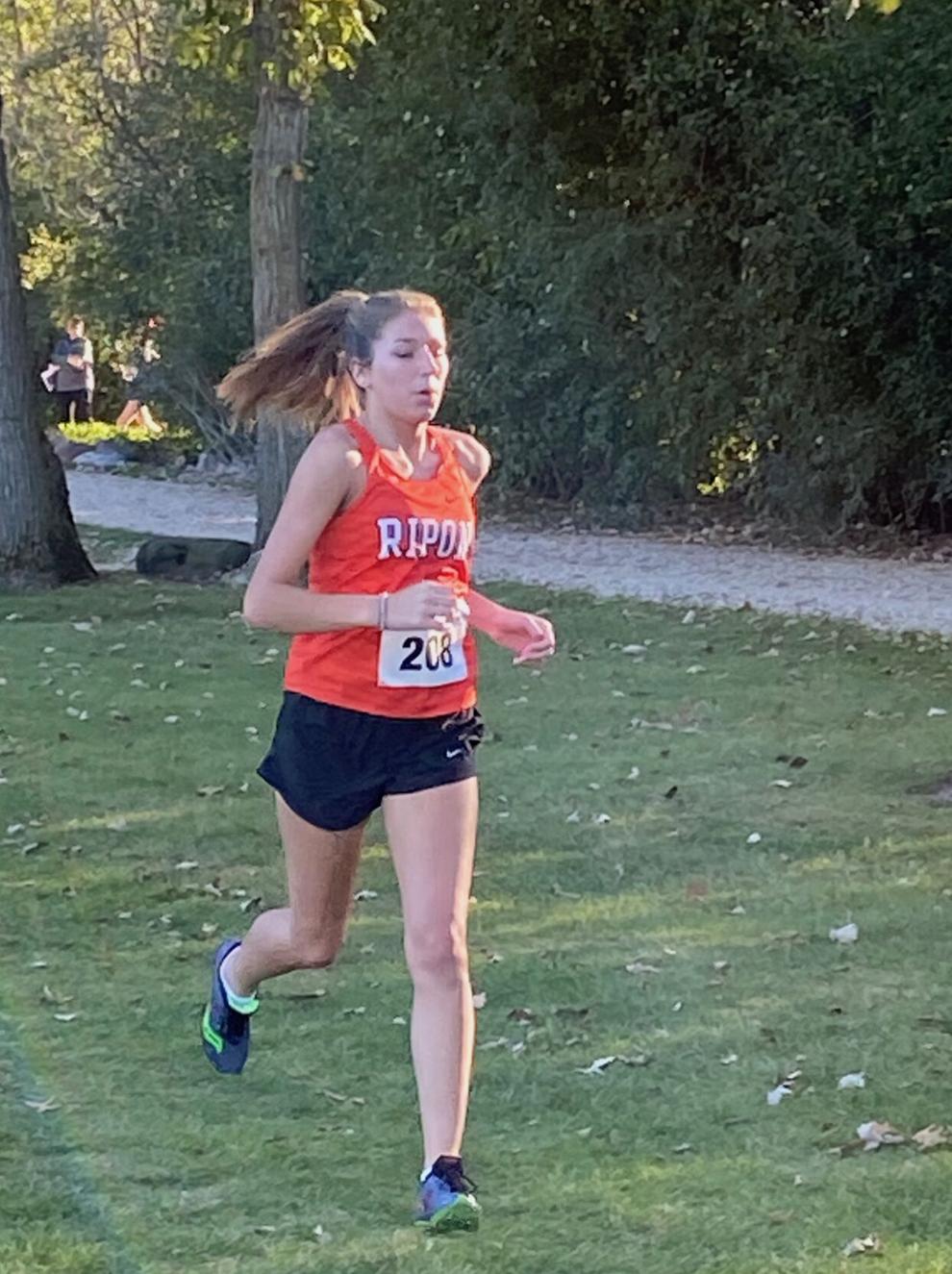 The boys placed sixth out of seven complete teams, while the girls were sixth out of six teams.
Ten schools attended the meet, which included Ripon Brown Deer, Chesterton Academy of Milwaukee, Hartford Union, Kettle Moraine Lutheran (KML), Kewaskum, Random Lake, St. Mary's Springs, Washington County Homeschool and Xavier.
Hartford Union won the boys' race, while Xavier took home the title in the girls' competition.
"We had a number of meets back-to-back in a short period of time and then Homecoming weekend didn't help either," Ripon head coach Chris Gatzke said of a reason for the results. "But competition was good; we did get pushed. We ended up with a couple of medalists. We're battling some little nagging aches and some colds and it's the start of the allergy season, so we're running into some of those things. I thought we battled through a lot of that."
He also added that it was quite a bit warmer than what Ripon had been accustomed to as of late.
"We've been on a cooling trend and it wasn't cool that day," Gatzke said. "It was mostly warmer than what we had the previous couple of meets, so that had an effect as well."
While several runners had off races, there were some bright spots at the invitational.
Among the positives were Hannah Yeomans and Lucy Beuthin. The two seniors finished 12th and 13th, respectively, out of 47 runners. Yeomans, who missed the last two weeks due to illness, crossed the line in 21 minutes, 50 seconds, while Beuthin completed the 5k race in 21:55.
The times were 7 and 8 seconds, respectively, off their personal records set earlier this season.
Ripon High School cross country at Dave Drexler Invitational — Sept. 28, 2021
"The senior leadership there is doing a great job," Gatzke said. "They're able to keep up and be in the mix of the competition, and that's helping us get to where we need to be. They're doing very well for their senior year here."
On the boys' side, Aidan Ruedinger shined as the freshman recorded a personal-best time of 21:35 to finish 39th out of 62 runners. His previous-best time was 20:50, which he set at the Kris Greening Invitational a week and a half earlier.
"He's been working very hard in practice and … if you practice well, that's going to turn into results in a meet and that showed for Aidan there," Gatzke said of the freshman.
The Ripon head coach added that Ruedinger, as well as the other freshmen and newcomers, are starting to put things together as the Tigers near the end of the regular season.
"We've talked a couple of times now in practice that there's not much time left to push and find out what you can do and can't do," Gatzke said. "You can't necessarily worry about leaving anything out on the course anymore. Give it your all and see where we can end up."
Ruedinger was the second Tiger boy to cross the finish line. Dayton Baird led the way despite having an off-race as the senior finished 35th with a time of 20:08, which was his slowest of the season.
Rounding out Ripon's runners on the boys' side were sophomore Jayden Trochinski (48th, 21:35), senior Miles Fisch (51st, 21:57), sophomore Henry Beuthin (54th, 22:18), freshman Cyan Volkmann (56th, 22:24) and freshman Riley Kuzelka (62nd, 25:00).
For the Tiger girls, Libby Gatzke finished behind Yeomans and Beuthin with a 30th-place time of 23:42 and was followed by fellow freshmen Adalin Nodolf (39th, 25:13) and Ava Osheim (43rd, 25:41), sophomore Grace Schoelzel (44th, 26:16) and junior Madalyn Leinweber (45th, 27:27).
Leah Page, who has been the Tigers' third-best runner in many of the meets so far this season, was unable to compete in the invitational.
Up Next
The Tigers hoped to have a better showing Tuesday, when they traveled to Rosendale for the Laconia Invitational.
They also will compete Thursday in the Lomira Invitational to close out the regular season.
"We want to push ourselves more than what we've done previously and this is the time to do it so then we have the time to recover and come back for the conference meet," Gatzke said. "That's really what we're hoping for is that these two meets we have good competition. They're relatively flat courses. We're hoping for good weather and to be able to push and hopefully get some more of those PRs or season-bests over the next couple races."
Ripon will travel to Jackson, Wis., for the conference meet, which will be hosted Thursday, Oct. 14 by KML.