The Ripon High School Tiger golf team has shown that it has a number of players who can finish near the top of the leaderboard during the East Central Conference Mini-Tour stops.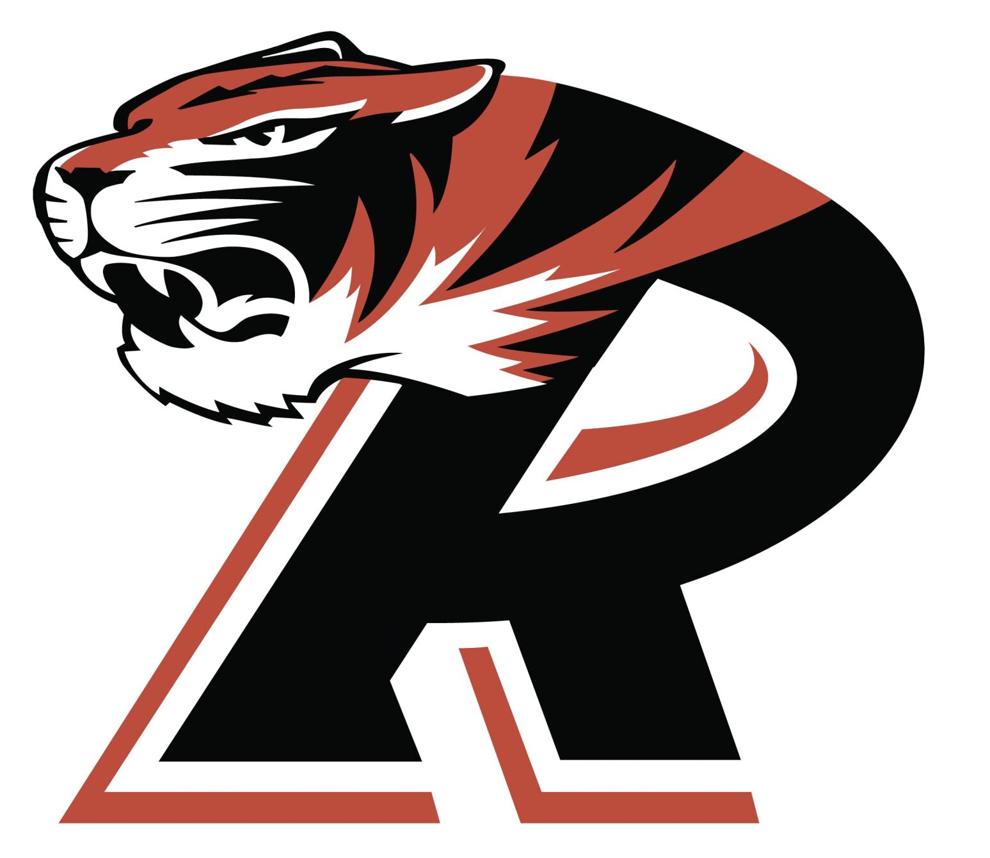 Now, head coach Rick Kelm noted it's a matter of the golfers putting it together at the same time to help the Tigers move in the team standings and finish in the top-three.
For the fourth time in five Mini-Tour stops, the Tigers finished fifth out of eight schools last week Friday at Quit-Qui-Oc Golf Club in Elkhart Lake, Wis. They finished with a 39-over-par 179, which was four shots behind fourth-place Berlin and seven strokes back of third-place and Mini-Tour stop host Plymouth.
Winneconne won its fourth Mini-Tour stop meet of the year with a 21-over-par 161, while Kettle Moraine Lutheran (KML) placed second with a 25-over-par 165.
At the Plymouth Mini-Tour stop, it was Riley Brooks who led the way for the Tigers. The sophomore paced Ripon for the second time in three stops as he tied for third-place out of 40 golfers with a career-best five-over-par 40. Winneconne's Winston Knobloch won the meet with a one-under-par 34, while KML's Ethan Draeger finished second with a two-over-par 37.
"When he can be consistent into the greens, he's been scoring very well," Kelm said, noting he's happy Brooks decided to come out for the team this year and that he has been a huge addition to the team. "It's keeping that consistency ... that will allow him to stay there for all of the matches."
After Brooks, Ripon's next highest finisher was Sam Yeomans. The senior finished tied for 15th place with a nine-over-par 44, while Cole Burdick (t-24th, 11-over-par 46), Drew Kastenschmidt (t-27rd, 14-over-par 49) and Drini Ahmedi (40th, 27-over-par 62) rounded out the Tigers' golfers.
Tigers finish middle of pack in pair of Mini-Tour stops
Ripon finished in the middle of the pack at two Mini-Tour stops last week Tuesday as it finished tied for fourth out of eight schools at The Golf Courses of Lawsonia and fifth at Mascoutin Golf Club.
The fourth-place finish is its highest ever since the East Central Conference switched to the Mini-Tour format in 2016. Prior to this season, sixth place was its best finish. This came despite the Tigers being without one of its usual top-four golfers, Drew Kastenschmidt, for both of the stops.
"We're doing some good things," Kelm said. "We just need to find our groove and stay there. A little bit of what you saw at Mascoutin and Lawsonia, again, just the fact of a couple players playing well and just needing a couple more to step up."
At the Lawsonia stop, which was the second of the day, the host Tigers shot a 36-over-par 180 to tie for fourth with Berlin. Winneconne won the stop with a 22-over-par 166, while KML (24-over-par 168) and Plymouth (28-over-par, 172) followed in second and third place ahead of Berlin and Ripon.
Burdick led the Tigers as he finished tied for third place out of 38 golfers with a five-over-par 41, which was just three shots behind the winner. It is the best score and finish of his high school career.
"He put together a round where he was playing, especially in the short game, more consistent than even the earlier round of the day," Kelm said. "I think he showed what he is capable of. The problem, like all of our golfers, is consistency. Maybe it's a little bit to do with kind of a condensed season, maybe it's not getting out quite as much as we wanted to at the end of the last year.
The Ripon head coach added that he's hoping the group, including Burdick, that comes back next year puts in a strong summer of play because that will go along way to its consistency and he'd like to finish the season that way.
"It's a matter of confidence once we get on the course for a lot of our players." Kelm said.
Yeomans, meanwhile, tied for seventh with a 6-over-par 42. The rest of Ripon's golfers included Brooks (22nd, 12-over-par 48), Ahmedi (27th, 13-over-par 49) and Willard Miller (38th, 33-over-par 69).
Earlier in the day, Ripon finished fifth at Mascoutin Golf Club in Berlin with a 49-over-par 193. Winneconne also won that stop with a 27-over-par 171, while KML (30-over-par, 174), Berlin (31-over-par, 175) and Plymouth (36-over-par, 180) also finished above the Tigers.
Brooks led the way for Ripon as he finished tied for fourth place with a six-over-par 42, while Yeomans tied for 10th with an eight-over-par 44. Rounding out Ripon golfers were Burdick (t-25th, 14-over-par 50), Ahmedi (t-33rd, 21-over-par 57) and Colin Schneider (38th, 39-over-par 75).
Kelm noted Ripon's golfers further down on varsity and even on JV are improving and that showed a little bit with the scores they turned in last week and he thinks it is continuing.
"We're finally getting some time to work a little more on the swinging and a little bit more on the short game and, I think, that is going to pay dividends in the coming weeks," the Ripon coach said.
Up next
The Tigers will try to have all of their players click at the same time Thursday, when they travel to Kewaskum's Hon-E-Kor Golf Course for the final two Mini-Tour stops of the season.
Their next meet after that will be the East Central Conference meet at Lake Breeze Golf Club in Winneconne. That 18-hole competition is slated for Wednesday, May 26 at 9 a.m.
"That will happen; I'm pretty sure," Kelm said of Ripon putting it together at a meet. "I know we're running out of time, but that will happen either this Thursday or at the conference match and we'll score well. I think fourth place coming into the season was OK for us, but, right now, I think we can step up into a third or second for a match or two and I would like to see that."