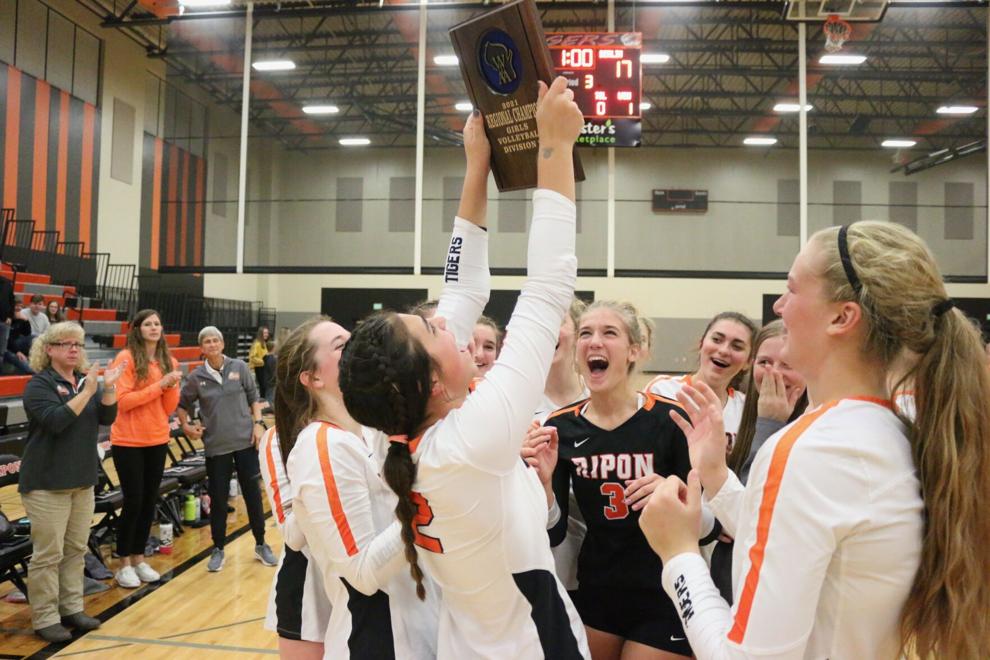 For the first time since 1998, the Ripon High School volleyball team can call itself "regional champs."
The Tigers defeated the rival Berlin Indians in four sets (23-25, 25-23, 25-18, 25-17) Saturday night in front of their home crowd to capture their first regional championship in 23 years.
With the win, they will advance to face Sauk Prairie Thursday in a sectional semifinal matchup in Portage. That competition is slated to get underway at 7 p.m., with the winner advancing to face the winner of McFarland and Lake Mills Saturday for the right to go to the state tournament.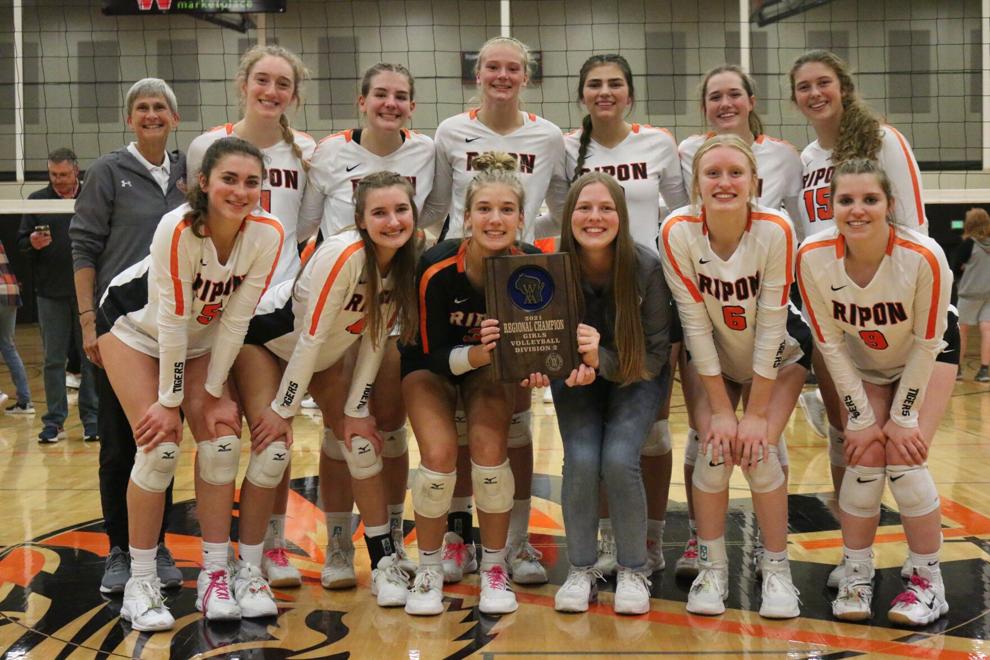 "It's been a long time, but it couldn't have happened to a better team," said Ripon head coach Tracy Landerman, who was around for the Tigers' last regional title. "They earned every bit of it. I'm just excited and very proud of them for what they've done."
She added for Ripon to be able to achieve the feat in front of its home crowd was huge and that its fans have been amazing and she knows that they will continue to be moving into the sectional semifinal.
The atmosphere was heightened even more with the match coming against rival and neighboring Berlin.
"That brought a ton of energy," Landerman said of being versus the Indians. "We talked in the beginning about we're going to have a lot of fans, it's going to be really loud, use that to your advantage, don't get distracted by it and they did that and they did it very well. They were on a mission."
The Tigers built off the energy from the start as they jumped out to a quick 11-3 lead and had their crowd rocking. But Berlin called a timeout, regrouped and came back to finish the set on a 22-12 run to win it.
Ripon High School volleyball vs. Berlin, regional championship match — Oct. 23, 2021