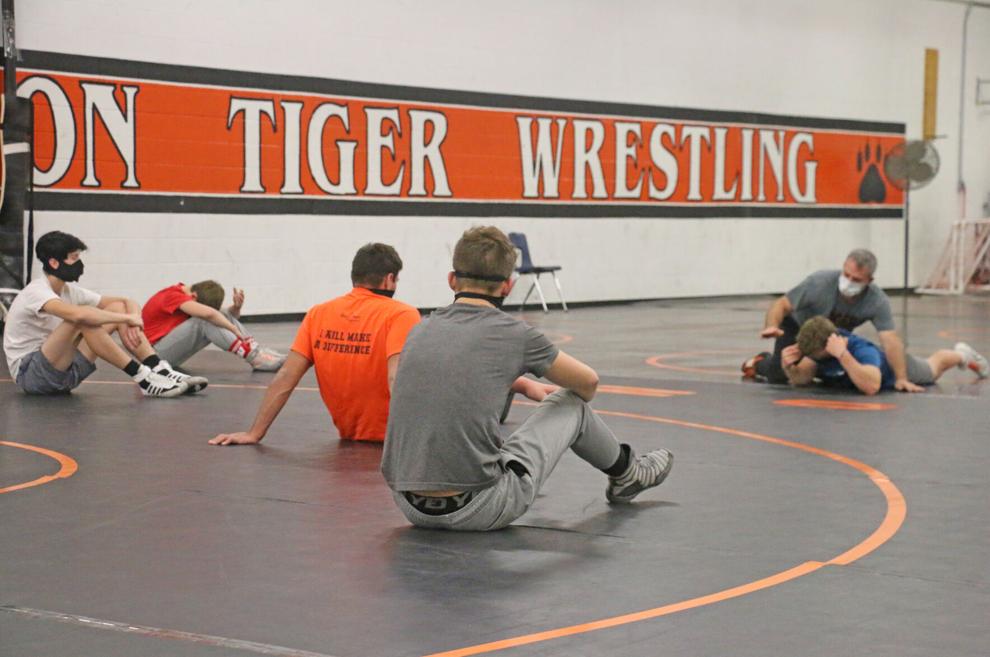 The Ripon High School wrestling team finds itself in an interesting position entering this year.
Its roster is made up entirely of seniors or freshmen.
While one would think that would translate into a mixed bag of experience, that isn't the case.
"For the first time in quite a while we've got a team of wrestlers with a lot of experience ...," Ripon head coach Lee Cotton said. "In the past, we've always had some experienced guys and then some new wrestlers as well. Whereas this year, experience is throughout the team."
This is a result of the four freshmen — Joe Williams, Cale Agamaite, Brandyn Beahm and Jack Schoelzel — all coming in with experience in the Ripon youth wrestling program and the ability to jump right in and hold their own. In fact only one wrestler, senior Cody Wald, hasn't wrestled.
That will come especially in handy this season, when there won't be any invitationals as a result of the COVID-19 pandemic. Ripon also had just nine practices before opening the season today (Tuesday) with a conference road dual against the Kewaskum Indians.
Helping the Tigers grapple with some of the challenges they will face this year is a talented senior class, which includes LeeRoy Cotton, Aaron Socha, Garrett Briskie, Alex Button, Ryan Forslund, Eric Wipijewski and Wald.
LeeRoy Cotton returns with arguably the most experience and success as he had his eyes set on 100 career wins, before COVID-19 caused invitationals to be canceled this year. He also has perhaps grown the most as he came in as a 106-pound wrestler and will compete at either at 152 or 160 this year.
This comes after he wrestled in the 126-pound weight class at the end of last season.
"I'm very excited to see him wrestle," Lee Cotton said. "To make a weight jump like he did, we really haven't seen this at least since I've been coaching high school; anybody jump up that many weight classes. So I'm excited to see a small guy wrestling in the bigger weight classes; it'll be very interesting. And he's an excellent wrestler. I expect him to be able to lead the team by example this year."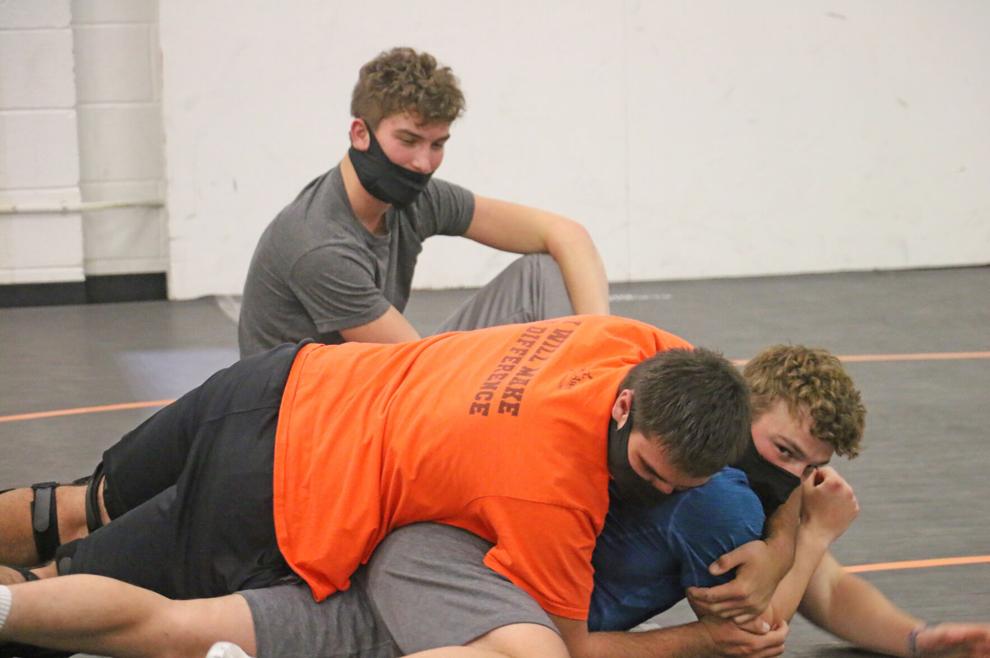 Briskie and Socha, meanwhile, return after missing last season with injuries. Briskie is back and leaner than before as he will wrestle at 195 pounds after competing at 285 pounds two years ago. Lee Cotton noted he has done a lot of work in the offseason in the past couple years and is looking "really good."
Socha, meanwhile, is back and is looking to pick up where he left off as a sophomore after a football injury put him on the sidelines last year. He figures to wrestle at 220 pounds for Ripon this year.
"He is looking good; he's got a knee brace on each knee now so we're hoping that he gets through the season injury free so he can finish up and play some football as well," Lee Cotton said of Socha. "But he has been practicing hard as usual and we don't see any lingering signs of his injuries."
While Socha and Briskie are looking to come back strong after their injuries, Button will seek to continue to get better as he has done throughout his four years. He is slated to wrestle at 170 pounds. Wipijewski, Wald and Forsland are set to compete at 138, 145 and 152/160 pounds, respectively, this season.
Lee Cotton also is expecting some freshman to make an impact this year, which includes Williams and Agamaite. He noted Williams figures to man the 106-pound weight class and that "he is going to be a force to be reckoned with this year." Agamaite, on the other hand, is slated to wrestle at 132 pounds and the Ripon coach said that he is a "very experienced wrestler" that he expects to do "some good things."
He also likes the potential of Schoelzel and Beahm, but noted they might need some time. Schoelzel will wrestle at 182 pounds when he is ready, while Beahm will contend for the 138-pound weight class.
Overall, Lee Cotton likes where his team sits in numbers compared to last year. He noted Ripon currently has 11 wrestlers and is hopeful to get a heavyweight out in a couple of weeks, which would bring the number of open weight classes to three assuming everyone is healthy and wrestling varsity.
"Numbers are looking pretty good; a little bit better than they have in the last few years," the Ripon coach said, noting a lot of the wrestlers possibly can cover two weight classes if needed to provide flexibility.
While he is fairly pleased with Ripon's numbers and experience, he did acknowledge that his team needs to get the competitive edge back, as well as acclimating to wrestling again and getting in better cardio shape.
Lee Cotton noted that competitive edge may be harder to find this season without the luxury of the invitationals and that losses may sting longer than in the past as there will be less matches to move on.
"[We're] definitely going to have to work more in the wrestling room mentally to get the kids over it," he said of defeats "... With only six matches through the whole season that could be tough for some of the guys."
Lee Cotton hopes several of the wrestlers and the team can get the season started on the right foot Tuesday.
"We've always done fairly well against Kewaskum; they've got some good guys," he said. "I hope we get out there, get through the matches. We will be competitive with them if we got all of our weight classes covered ... They're going to be in the same boat as we are as far as a short time to get ready and they will be wearing masks as well. It's going to be even across the board that way; nobody's going to have an advantage in that respect."