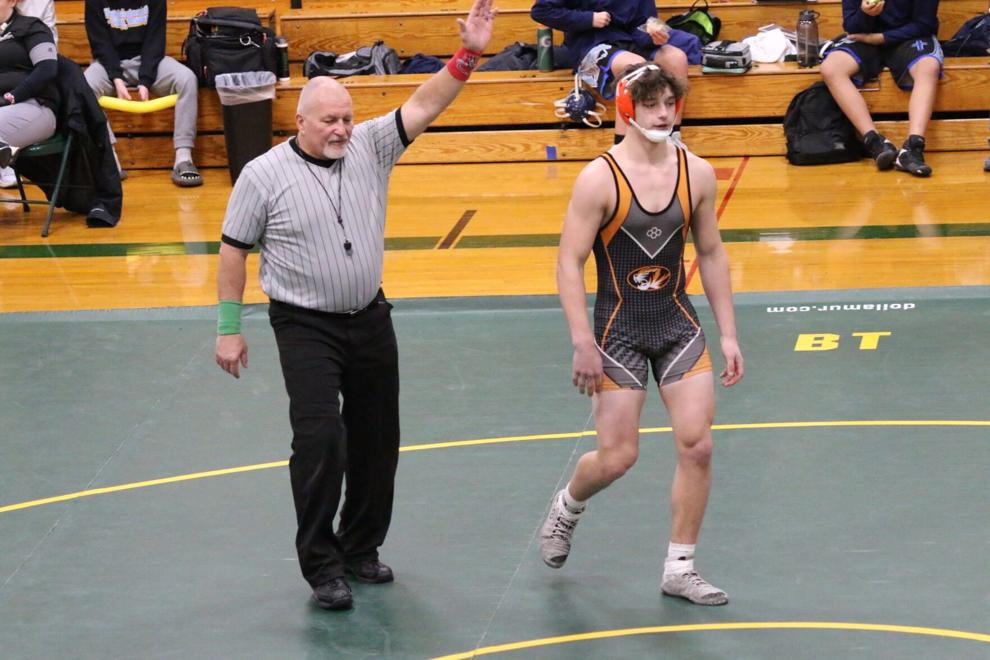 The Ripon High School Tiger wrestling team took part in its final tuneup before hosting Saturday's East Central Conference meet when it competed in Laconia's Bruce Tourbier Invitational last week Saturday.
Ripon dropped all five of its duals. Giving up at least 30 points in each dual on forfeits, it fell to Cambridge 51-18, Chilton/Hilbert 69-6, Laconia 42-36, Lakeside Lutheran 42-35 and Milwaukee Riverside/Golda Meir 42-30.
Despite the Tigers not coming away with any dual victories, head coach T.J. Mlodzik was pleased with the effort.
"Being a dual-style tournament, it's always a little tougher for us giving up the forfeits that we are," Mlodzik said. But all in all, it was a good day wrestling for our kids. They kept improving … Some of the losses that we took, we still were able to be aggressive and not give up that pin necessarily and that's something we're always looking for."
Ripon's most competitive dual came against Lakeside Lutheran as it won the seven contested matches 29-12.
Picking up wins for Ripon on first-period pins were Tyler Bradley at 182 pounds, Jordan Perkins at 195 pounds, Caden Kraege at 285 pounds, while Erik Brockman won on a second-period pin at 126 pounds and Joey Williams won by a 17-1 tech fall at 132 pounds. Jamason Nordquist also secured a victory by forfeit at 220 pounds in the dual.
Raymond Ellis and Kellin Kehl suffered the losses for Ripon on first-period pins at 138 and 145 pounds, respectively.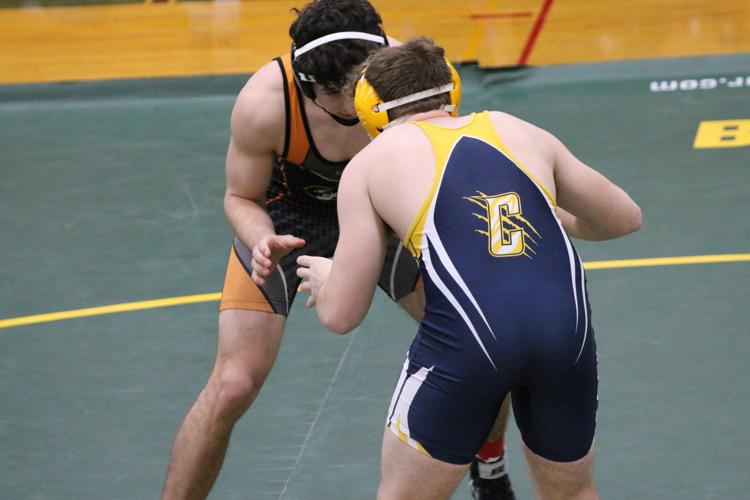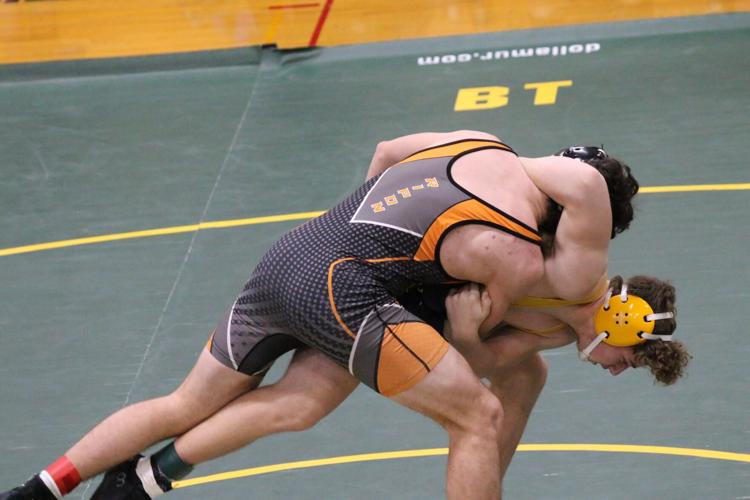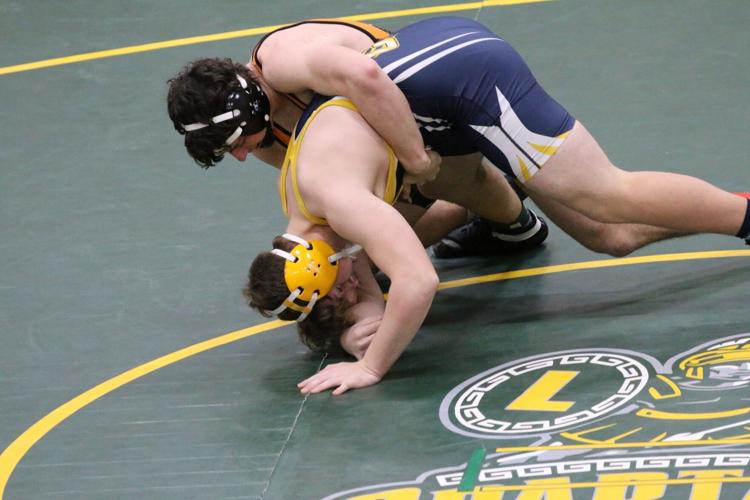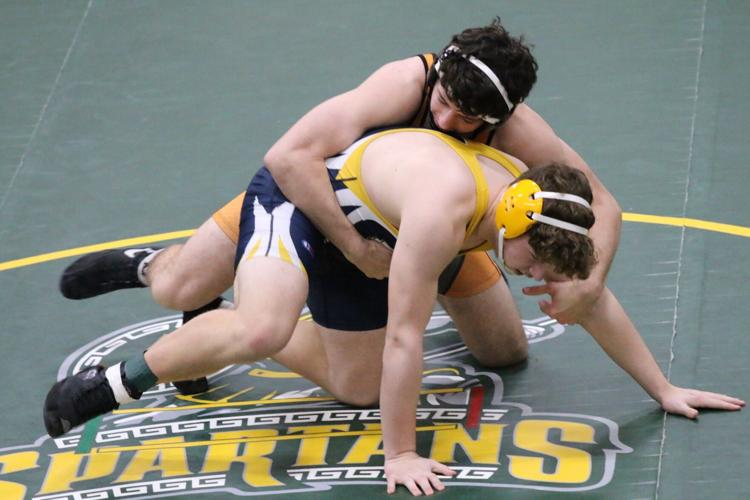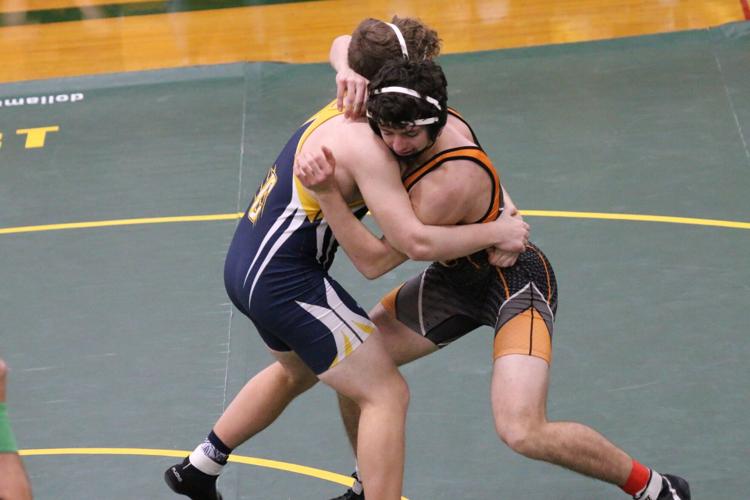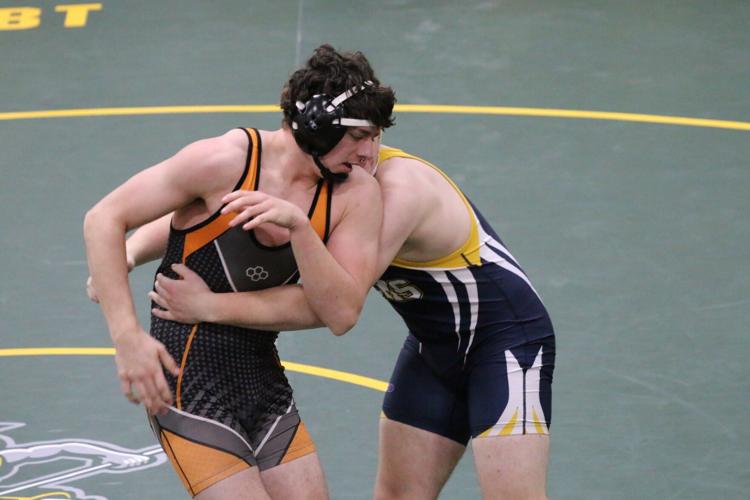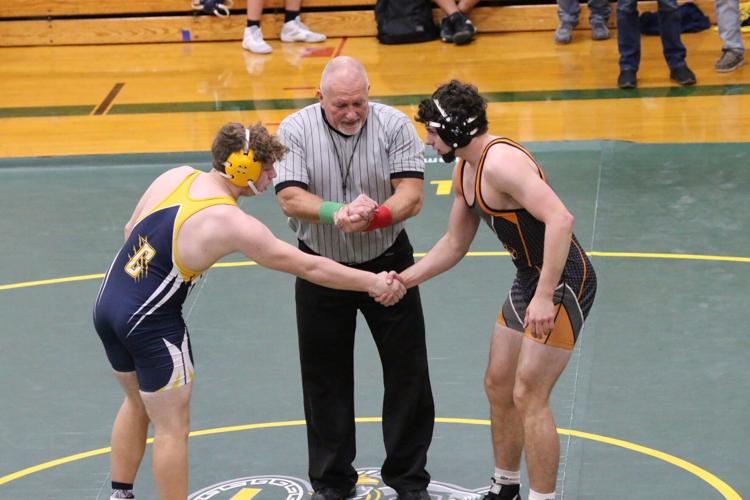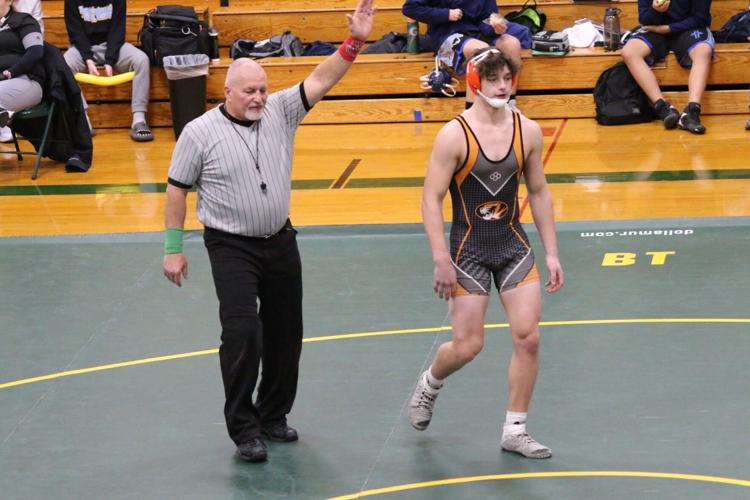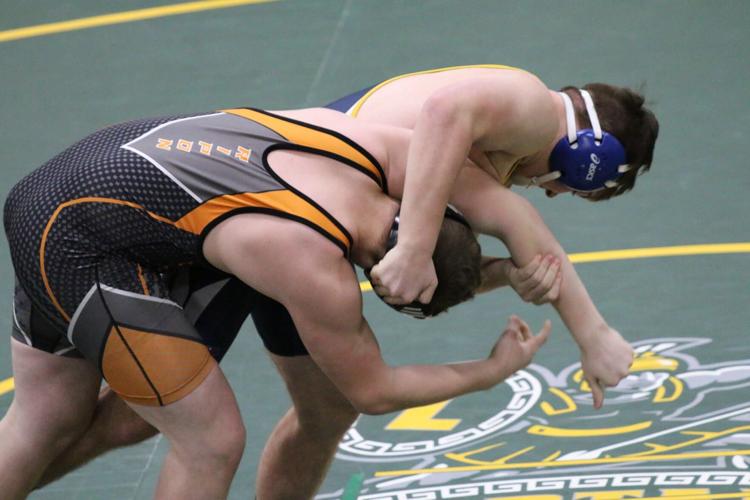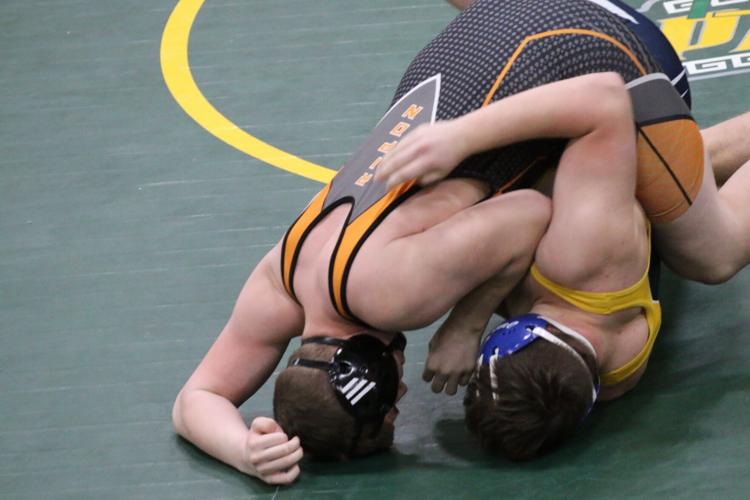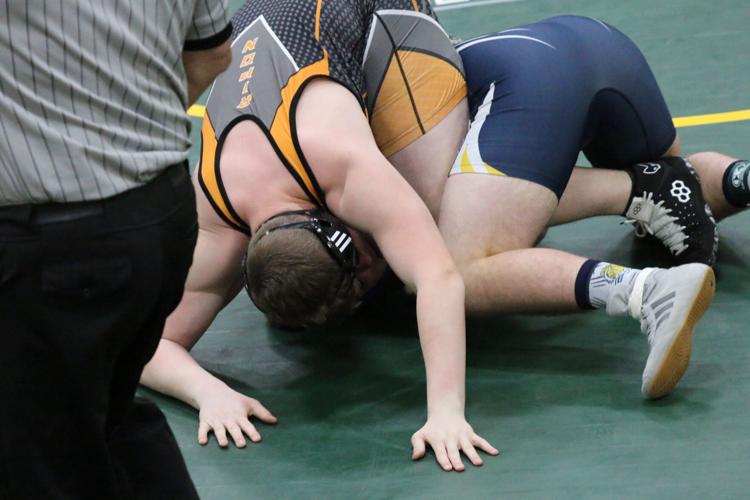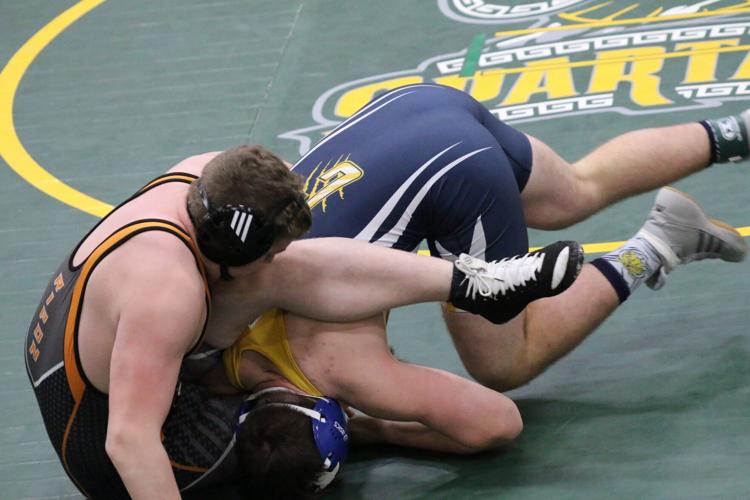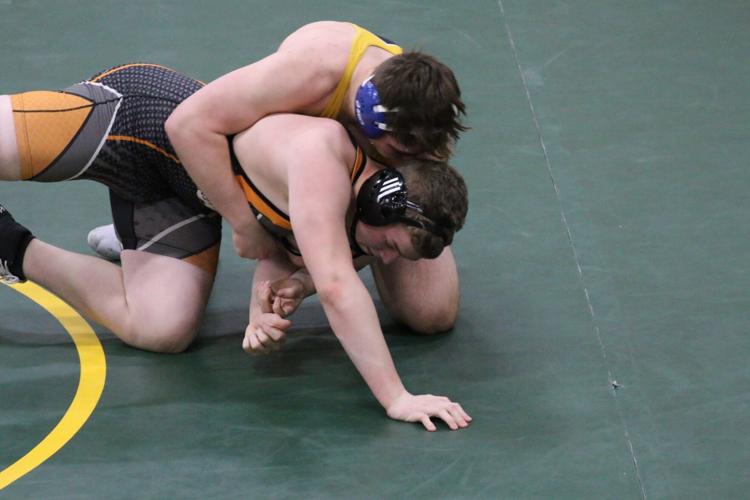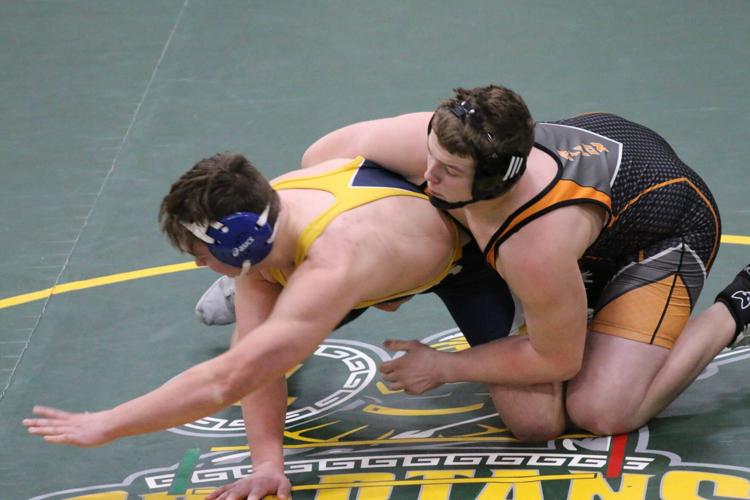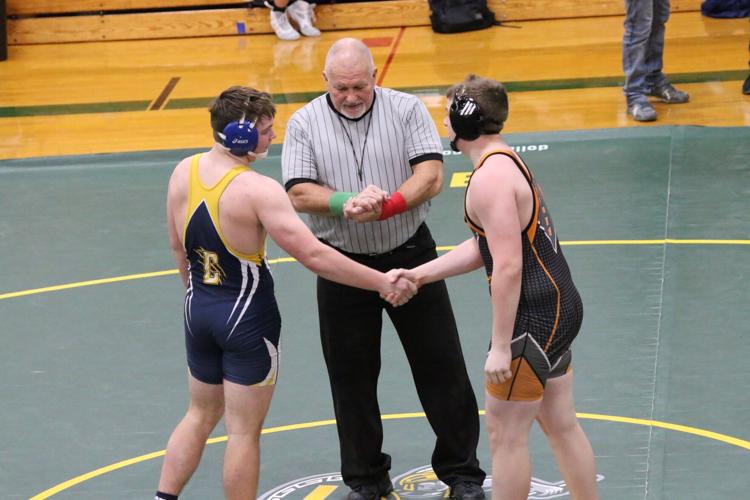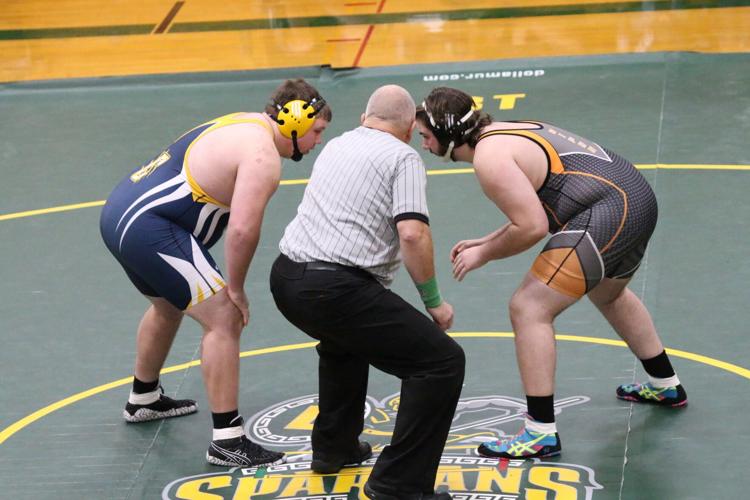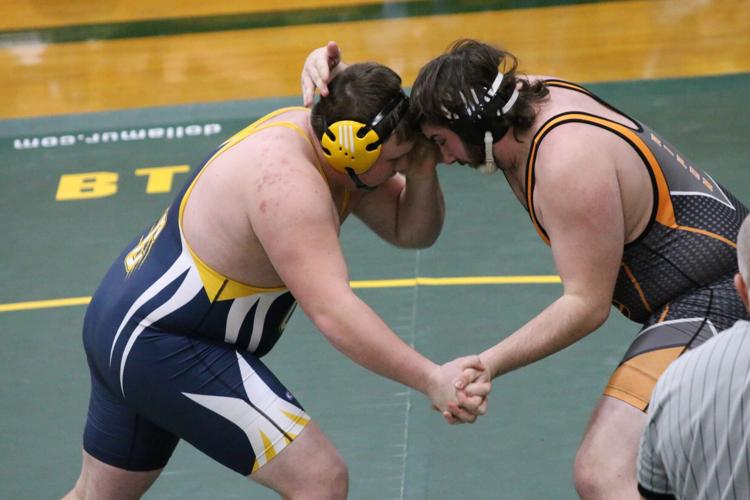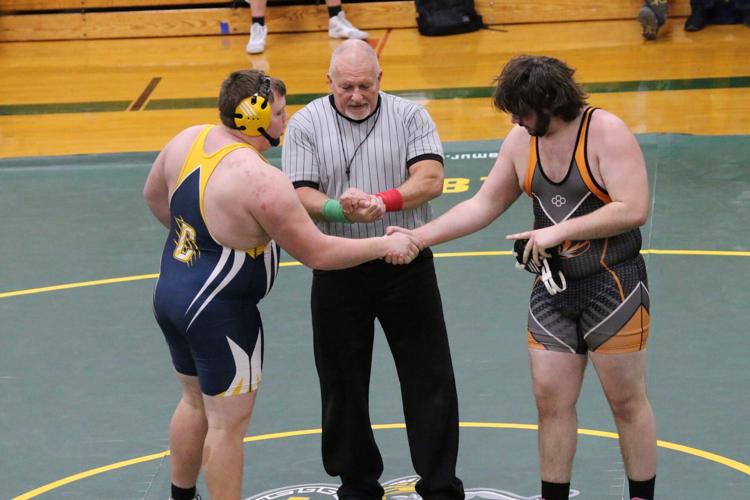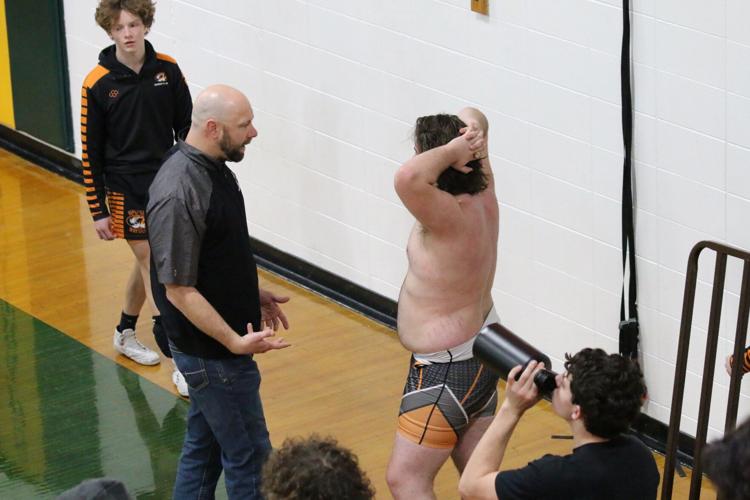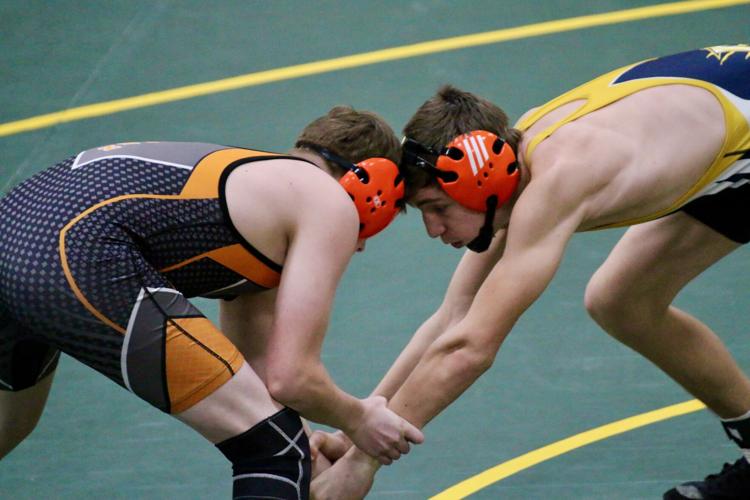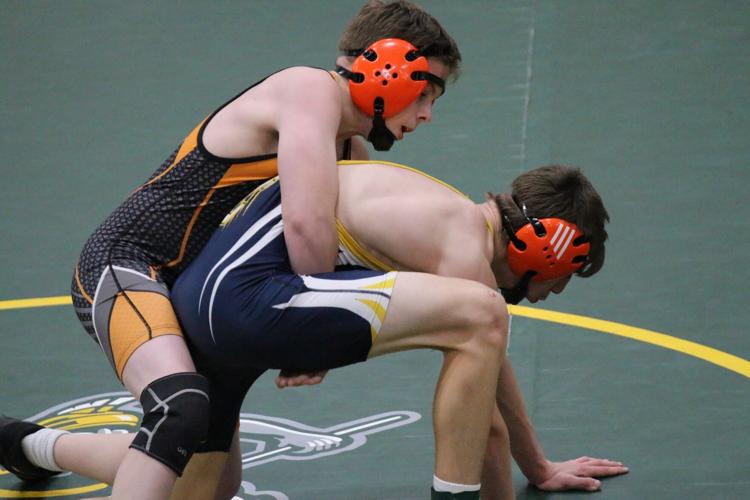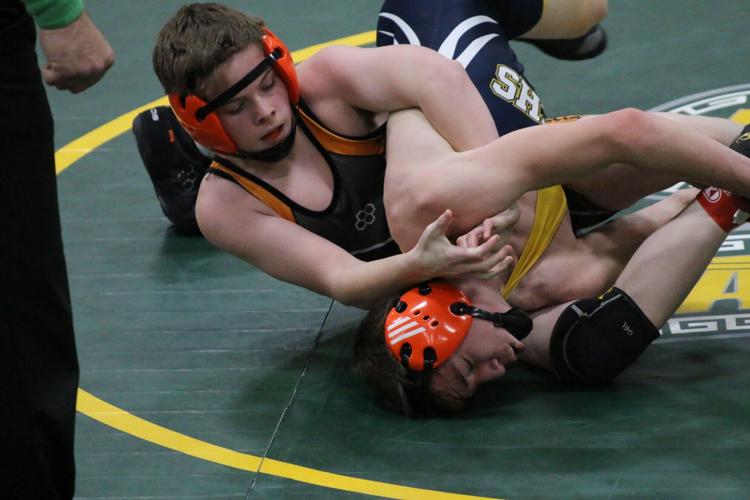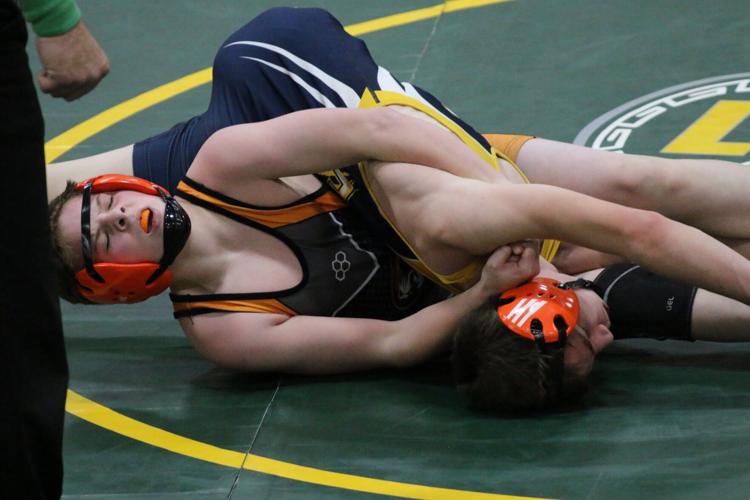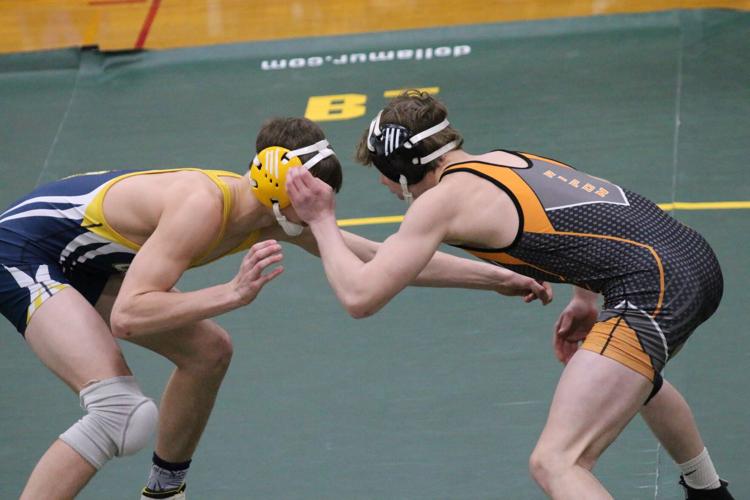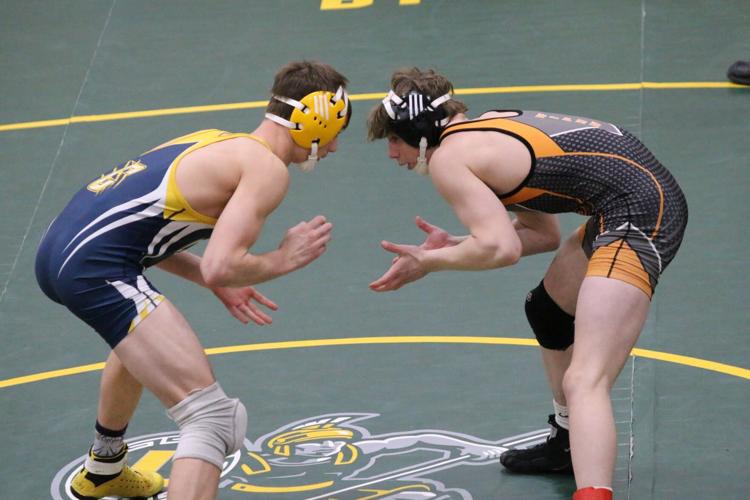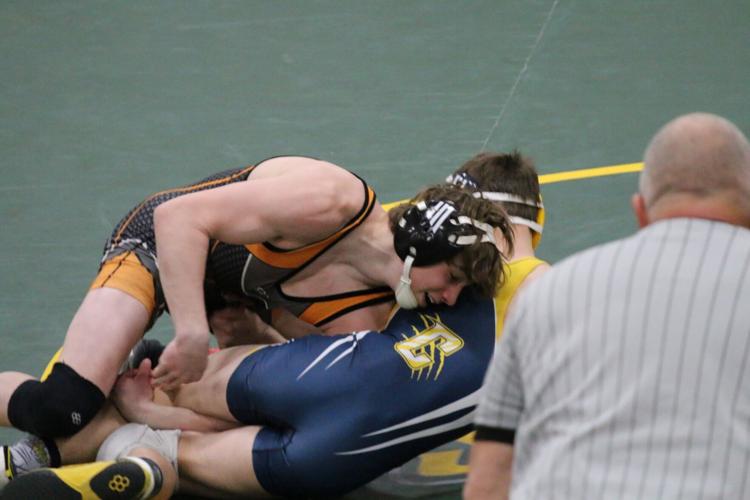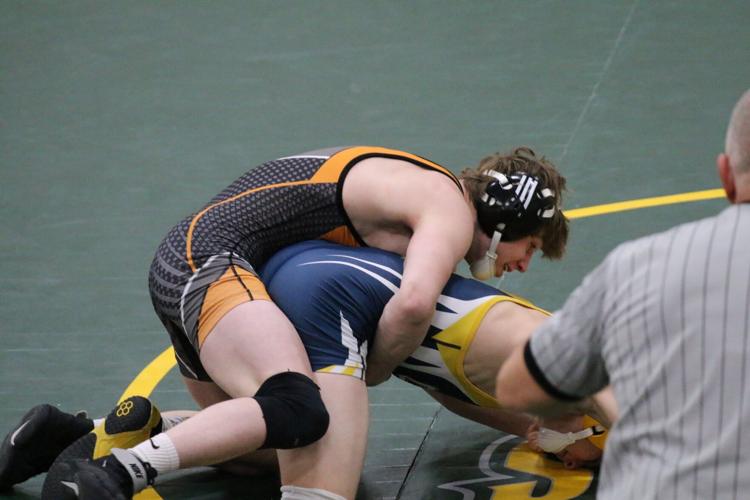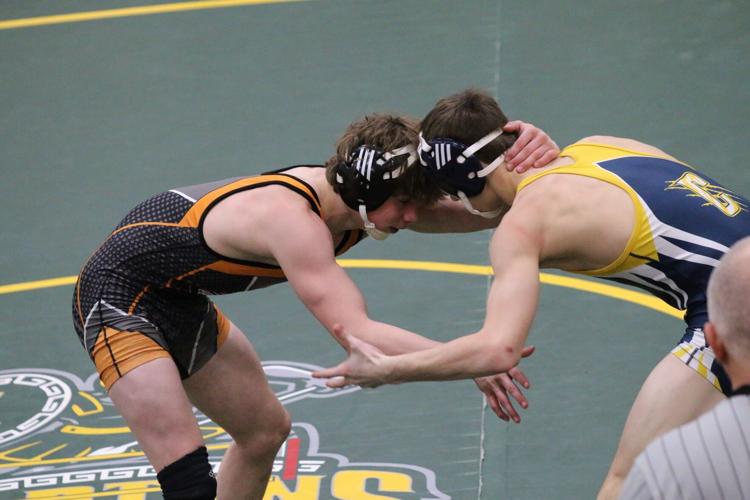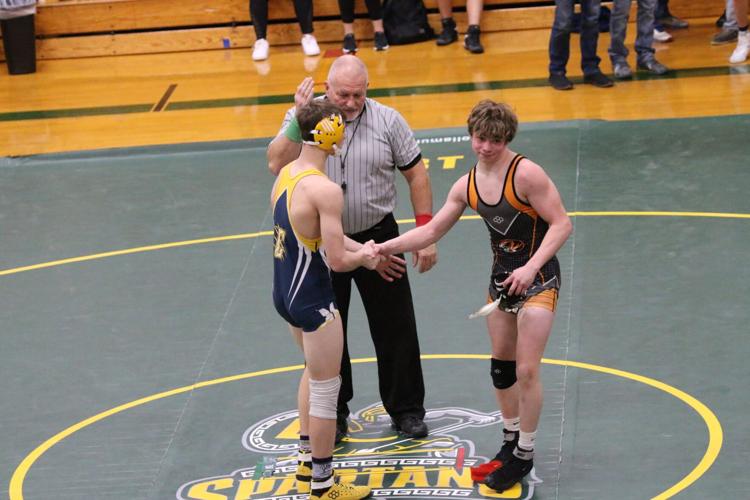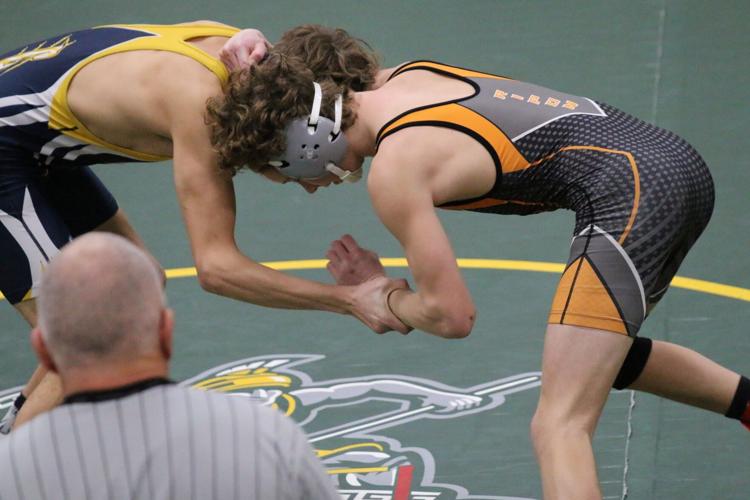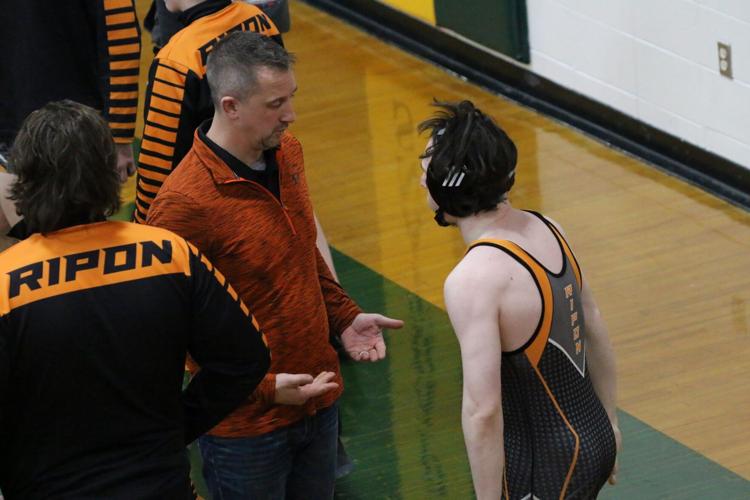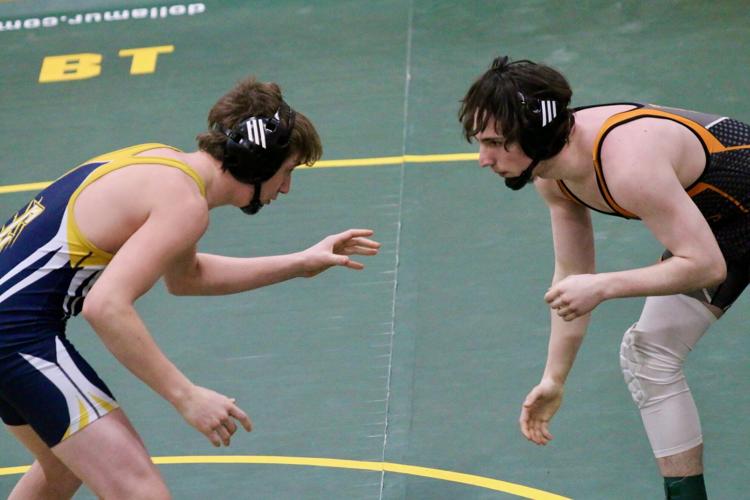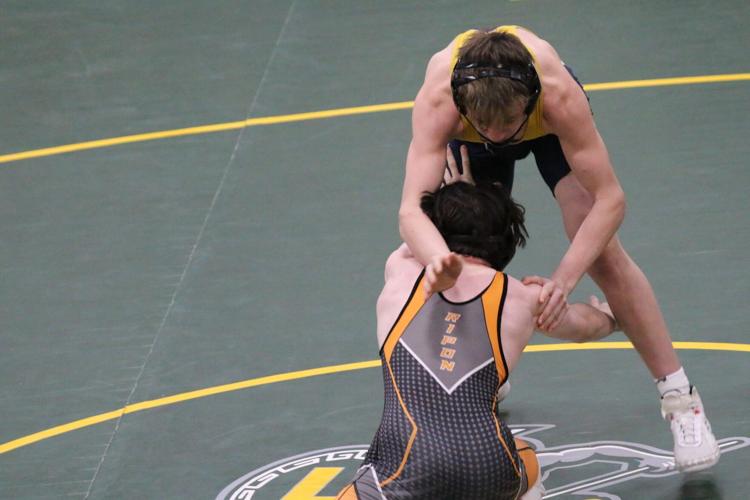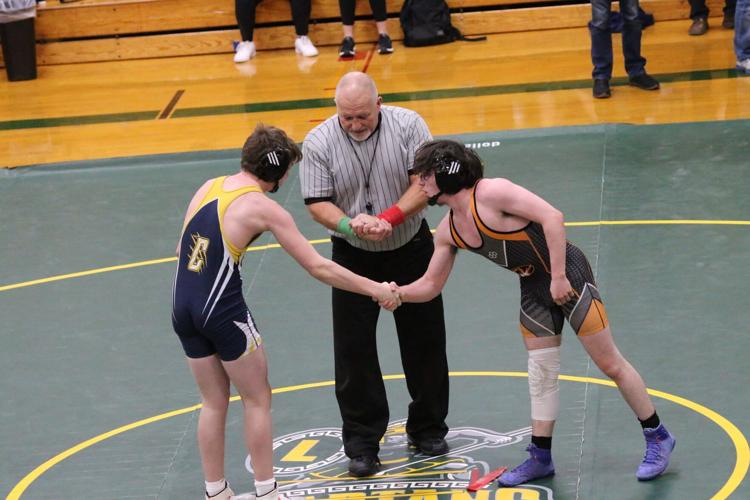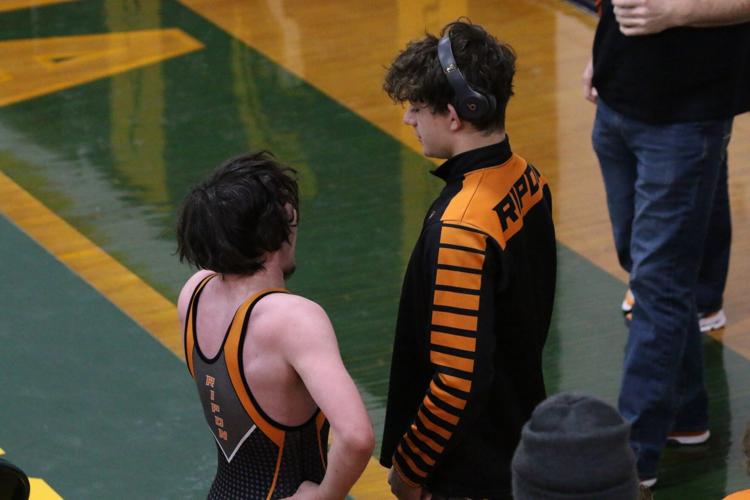 Ripon High School wrestling at Bruce Tourbier Invitational — Jan. 28, 2023
"That was a really good dual for us," Mlodzik said. "... We had some conversations before that match and said that we've got to come out a little bit more aggressive and be ready to wrestle right away because it seemed like our first two duals were a little flat. … They responded to what we were talking about and what we were asking of them."
The Tigers also wrestled Milwaukee Riverside even in the four contested matches of the dual as each team scored two pins. Picking up second-period pins for the Tigers were Nordquist at 220 pounds and Brookman at 126 pounds.
Kraege at 285 pounds and Bradley at 195 pounds suffered Ripon's losses on second and first-period pins, respectively.
In the dual against Laconia, there was only one contested match. It came at 220 pounds and saw Nordquist get pinned in the second period by Noah Larson. Outside of that, each team won six matches by forfeit with 145 pounds being a double forfeit.
Perkins, who finished the day 5-0, accounted for Ripon's only contested victory over Cambridge on a second-period pin at 195 pounds. The junior also scored the Tigers' lone points against Chilton/Hilbert at 195 pounds on a forfeit.
Dropping contested matches for Ripon against Cambridge were Bradley at 182 pounds (pin, 4:48), Nordquist at 220 pounds (pin, 3:13), Brockman at 126 pounds (11-6 decision) and Kehl at 138 pounds (pin, 1:38). Complete results from the Chilton/Hilbert dual were not available as of press time.
Ripon drops dual to Waupun
The Tigers also were competitive in contested matches with the Waupun Warriors last week Thursday in their final conference dual of the season, but were unable to overcome five forfeits as they fell 51-22 on the road.
In the seven contested matches, Waupun held a slight 21-16 advantage.
Picking up contested wins for Ripon were Bradley at 195 pounds on a first-period pin, Williams at 132 pounds on a first-period pin and Riley Nickel at 138 pounds on a 15-6 major decision. Max Huber also won at 182 pounds by forfeit.
Mlodzik noted that Bradley moved up a weight class as Perkins was ill and "wrestled really well to get the pin."
He also was pleased with how Nickel gutted it out in his match and was able to get a hard-fought win by decision.
"Even though the end result wasn't what we would have necessarily been looking for, [we're] just looking for these guys to go out and keep improving," Mlodzik said. "And especially in a conference match knowing that we'll see all these guys again here at conference on Saturday, it's good to get those head-to-head matchups in our favor going."
Dropping contested matches against Waupun for the Tigers were Nordquist at 220 pounds, Kraege at 285 pounds and Kehl at 145 pounds on first-period pins, and Brockman at 126 pounds on a 15-6 major decision.
Up next
Ripon now will turn its attention to Saturday's conference meet and placing as many wrestlers as it can in the top-three.
It also will just seek improvement, hoping for wrestlers to avenge losses suffered earlier in the season and be more competitive than they were in those previous matches.
"Whatever happens at the end, it's going to be what it is, but just hopefully these guys are ready to go," the Ripon head coach said. "We're making sure that they're staying healthy and ready to go for Saturday."
The competition will begin at 9 a.m. inside the Ripon High School gymnasium.