The state tournament did not go the way Aaron Socha or his coaches had hoped last week Saturday.
But that didn't take away from the fact that the Ripon High School senior wrestler was able to represent the Tigers at the highest level.
Socha lost both of his matches at 220 pounds at the Division 2 meet at Adams-Friendship High School by pin, ending his high school wrestling career.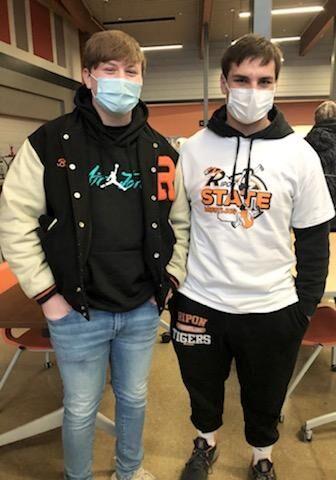 The tournament was held as a one-day competition at Adams-Friendship instead of the normal three-day meet at the University of Wisconsin-Madison's Kohl Center with all divisions.
"That opportunity doesn't come often or to all wrestlers, so having him do work and being successful this season was absolutely beyond what we thought we were going to have at the beginning of this season," Ripon head coach Lee Cotton said of Socha, noting at the start of the season there were questions on whether the WIAA tournament series was even going to happen as a result of the coronavirus pandemic. "It didn't have the Madison feel, that's for sure, but we're happy to have some postseason wrestling for sure."
Socha had a tough draw to start the state tournament as he went up against freshmen Koy Hopke of Amery, who was undefeated at 17-0 and ranked No. 1 in the state in Division 2 www.wiwrestling.com. Hopke lived up to his ranking as he picked up the pin over Socha in 36 seconds en route to winning the state title.
"You've got to beat everybody to be No. 1 and the best time to beat the best guy is the first round, so we went into it thinking we had a good shot," Lee Cotton said. "But I guess losing to the state champ, not a lot of guys get opportunities to wrestle guys of that caliber, so kind of a nice closing note for Aaron."
Socha then faced senior Matt King (15-4) of Darlington/Black Hall in the consolation round. Unlike a week earlier, where he bounced back from an opening-round loss to win his next four matches and qualify for state, the Ripon senior was unable to achieve the same feat as he was pinned at the 2-minute, 36-second mark.
Had Socha won the match, he would have been guaranteed at least two more matches. King, who lost his next match after defeating Socha, bounced back to win the fifth-place match. King was ranked No. 7 in the state in Division 2 entering the meet, while Socha was ranked No. 8 after earning a trip to the state meet.
"The second match, we ran into a thrower," Lee Cotton said, referring to King. "So Aaron was able to fend off a couple of his opponent's throws setups, and that got us into the second period. But eventually, he was thrown and guys at that size can throw well; it's tough to recover sometimes and he wasn't able to."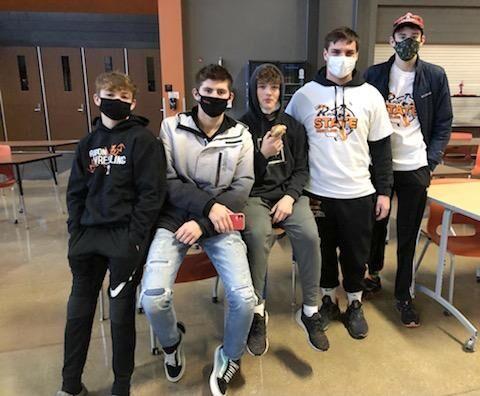 While Socha dropped both of his matches at the state meet, Lee Cotton noted that the senior was "definitely appreciative of the opportunity to compete at that level." Socha missed all of last year's wrestling season after suffering an ACL injury his football and was unable to compete in the postseason tournament his sophomore year after injuring his opposite knee during the final regular season competition of the season.
"He did the work and given another season to compete, he would come out stronger next year and make adjustments, so I don't think he was discouraged," Lee Cotton said of Socha. "He just took it in stride and understood that's wrestling. And that's kind of what you hope your kids take away is what they need to do to improve and they'll be another day. Unfortunately, he's a senior and those opportunities might not be there in the future, but I'm sure he'll use all of the mental toughness that is earned over the years of being a wrestler in his future, going to school and beyond that."