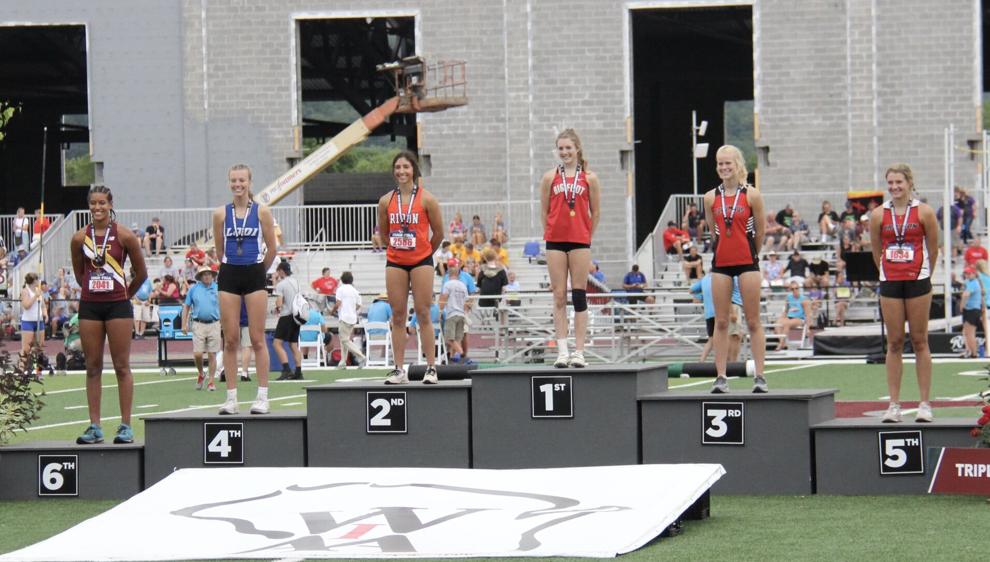 One week after breaking the school record in the triple jump, Celina Lopez made more history today (Friday) at the Division 2 State Track and Field Championships in La Crosse.
The Ripon High School junior tied the school mark in the long jump with a leap of 17 feet, 6.5 inches to finish fourth out of 16 competitors. She tied the school record, which was set by Dana Caudill in 2013, on her fourth attempt out of six.
Lopez then duplicated the feat on her sixth and final try.
She scratched on her first two attempts, but advanced to finals with a distance of 16-7.75 on her third jump, which was 2 inches clear of the mark that she needed to move on.
The winner of the long jump was senior Kylie Mccormick of Xavier with a jump of 18.11-5. She was followed by fellow senior Molly Kahl of Columbus (18-2.5) and junior MacKenzie Wissbroecker of Antigo (17-8.25).
Check out more than 80 photos of Celina Lopez competing at the 2021 State Track and Field Championships