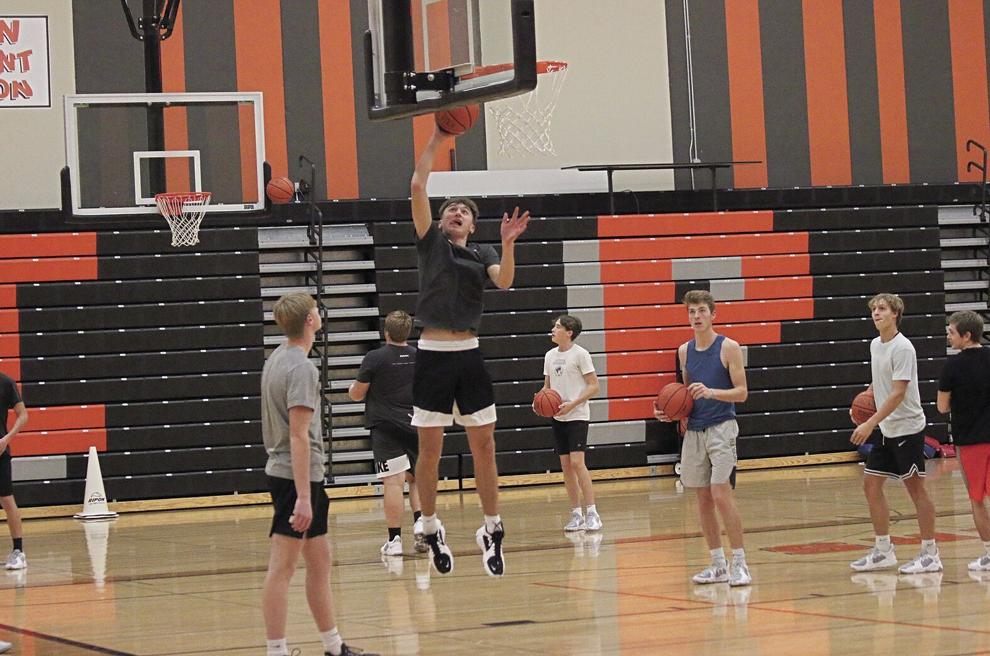 Energy and a sense of team.
Those two areas have stood out to Ripon High School head boys' basketball coach Steve Brooks through the first week of practice as the Tigers seek to improve upon last season's 12-10 record.
Ripon started last season 9-2, before falling apart in the second half of the season and losing eight of its final 11 games.
"In the last couple years that's been something that has been questionable at times," he said. "These guys are really helping each other; older guys helping younger guys, pushing guys through drills, being competitive, going through and doing things that the coaches are asking and holding themselves accountable."
Steve Brooks noted he sees that mindset of being there for another and pushing each other as a strength of the team this season. He also believes that the maturity of the team will be an asset as the Tigers have a team composed entirely of seniors and juniors who are level-headed, can handle adversity and compete on a daily basis.
While Ripon features all upperclassmen, the Ripon head coach noted that experience-wise the Tigers are relatively inexperienced at the varsity level as some of the kids who are playing have limited, if any, minutes for the top team.
One player who doesn't lack varsity experience is Riley Brooks. The junior is entering his third year on the varsity team and is coming off a season in which he led the Tigers in scoring with 22.4 points per game and passing with 4.9 assists per game, and finished second in rebounding with 8.5 rebounds per game.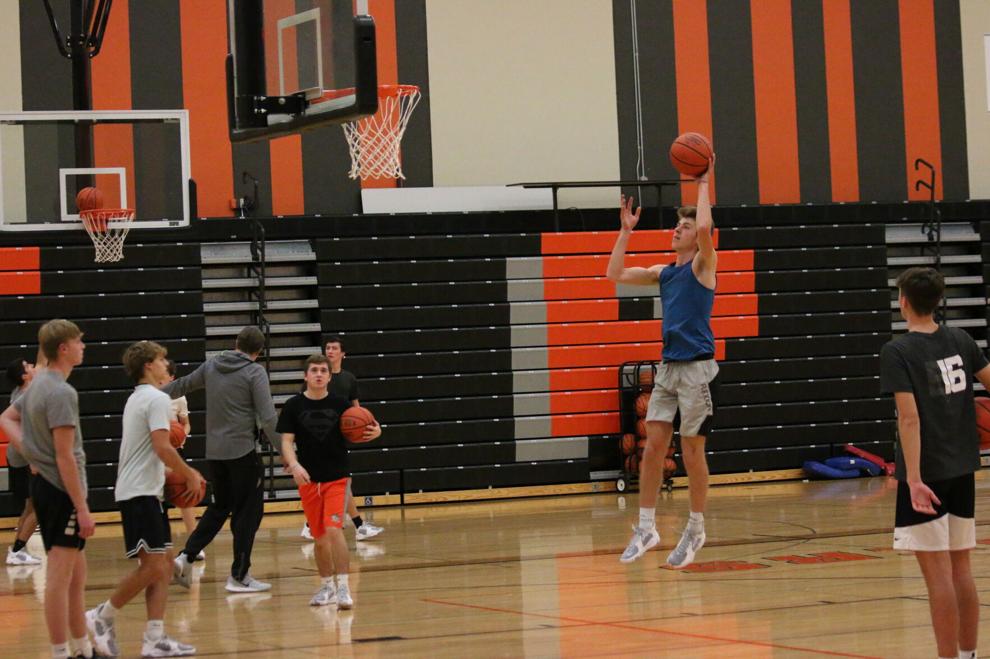 Steve Brooks noted that Riley Brooks is going to be used as both a perimeter and interior player, noting that the shooting guard has put on quite a bit of muscle due to working hard in the weight room and also has grown.
Another player who saw a lot of playing time last season who will be relied upon this year is Kai Agamaite. The senior played in all 22 games a year ago and finished third on the team in scoring (7.7 ppg) and rebounds (5.9 rpg).
He has worked on his offensive skills and has gotten stronger over the summer, according to Steve Brooks.
Ripon also returns senior Spencer Schultz, who appeared in all 22 games last season, as well as fellow seniors Brandon Carlson and Cole Burdick. Carlson played in 21 games and was one of Ripon's best defenders, while Burdick got some playing time around the basket before suffering an injury in the latter part of the season.
One player who got a taste of varsity action last season, but spent the majority of the season on junior varsity (JV) was Caleb Hopp. Steve Brooks noted that the senior forward did a really good job of improving over the summer and is going to help Ripon on the glass and on the defensive end following the graduation of Grant Schneider.
Other players who will have a chance to make an impact this season after being varsity reserves or spending the majority of last season on JV are seniors Alex Mancl and Brexden Kivela, and juniors Jonathan Muenchow, Henry Willett and Noah Hanson.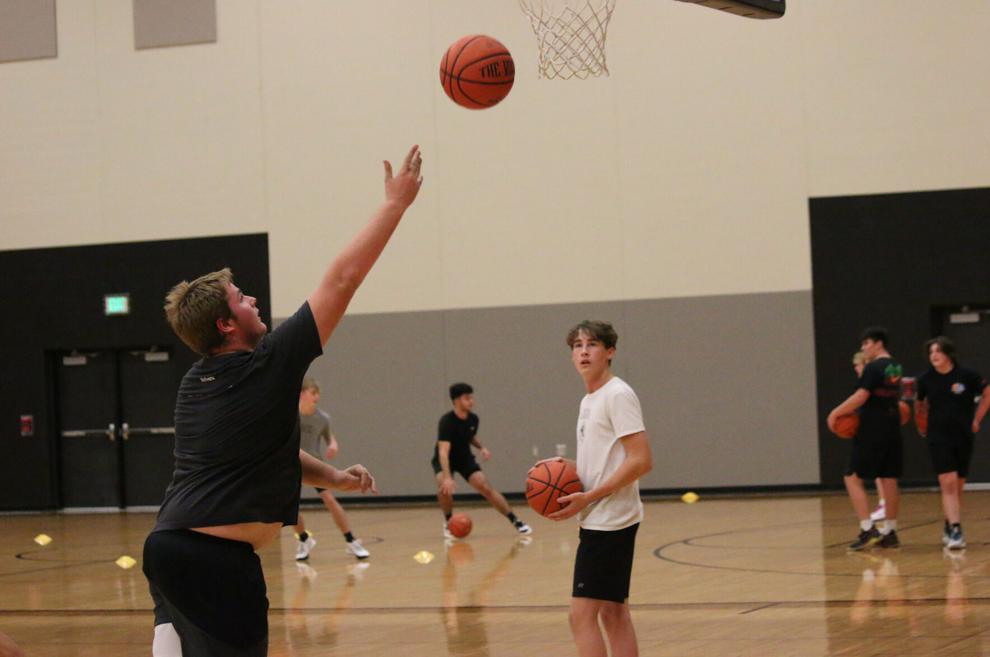 The Tigers will need some players to fill the shoes left by Schneider, who was the team's second-leading scorer (17.7 ppg) and leading rebounder (9.0 rpg) a year ago, as well as the fifth-leading scorer Garrett Jennings (7.5 ppg).
"We lost a big chunk of scoring to graduation last year, so we're going to have to be able to have guys step up and make shots and make plays," Steve Brooks said in regards to an area Ripon needs to improve entering this season.
He also has talked to his team about how opponents are going to be looking to force some other players besides Riley Brooks to score and that the guys have to be confident, prepared and keep getting better skill-wise.
"Any given night, it could be anyone's time to step up and hit some shots," Steve Brooks said. "Along with the physical component, it's also just that mental piece … and being ready to go and making plays when called upon."
Another area in which the Ripon head coach sees room for improvement this season is on the defensive end. He noted that the Tigers have struggled at times the last couple years to stop opposing teams, and that they will have to be able to get stops and contest shots better because they're not going to be very big this season.
"We're going to have to be fundamentally sound and execute on both ends," Steve Brooks said.
If Ripon can do that, he likes its chances of being competitive in the East Central Conference and its sectional bracket.
Goals
Among the goals for the team this season is to finish in the top-two in the conference, be able to host regional tournament games and maybe a regional championship game, and be playing well enough to play in sectionals.
"Those are the early conversations and then we just keep talking about getting better each night," Steve Brooks said.
In terms of how the East Central Conference stacks up, the Ripon head coach noted that he believes Plymouth was picked to win it by the Wisconsin Basketball Yearbook, while Kettle Moraine Lutheran was second ahead of Ripon.
"Plymouth is bringing a lot of guys back and they've got size and strength," Steve Brooks said. "KML, a number of their younger guys were up as sophomores and are improving and they've got some good seniors as well."
While he noted those two teams jumped out right away, he believes the rest of the conference will be competitive as well with Kewaskum being strong and physical, Waupun being much improved and Winneconne always being tough.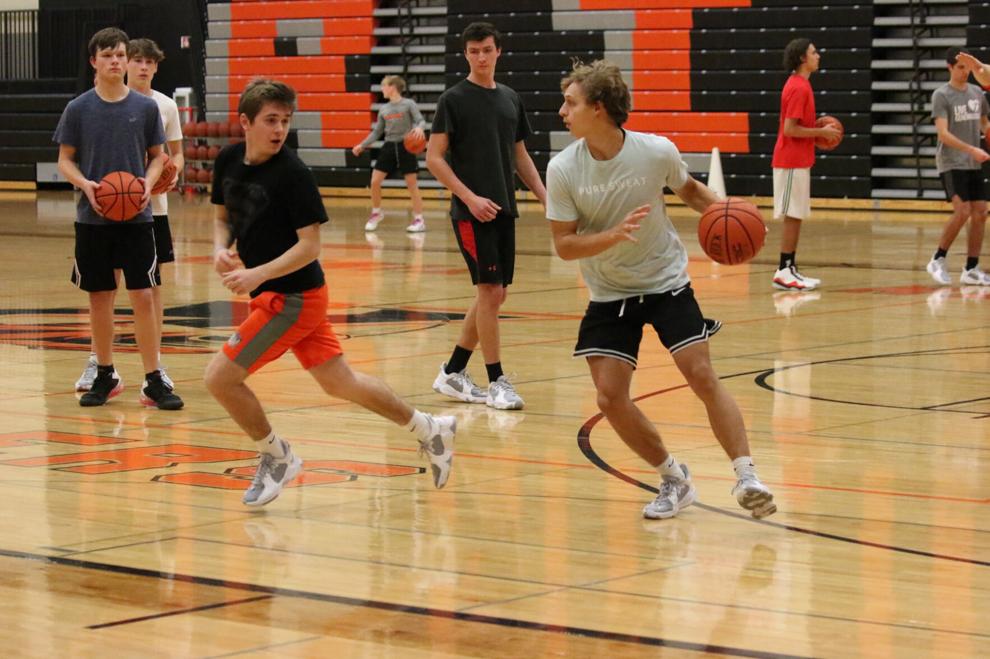 "There's not going to be any easy games in our conference, but we would be disappointed if we're not in the top-two or three for sure." Steve Brooks said.
Schedule
Ripon was slated to start its season Tuesday at home against the Mayville Cardinals, but that game was rescheduled as a result of Mayville's football team playing at state last week with an overlap of football and basketball players.
"Win or lose, [the Mayville coach and I] had decided that we were going to postpone just because that's a grind for those kids to go from August all the way through basketball season," Steve Brooks said."
The decision to postpone the game isn't just beneficial for the Mayville players to get some time away and regroup, but for the Tigers as well to get more practice time before hosting Campbellsport Monday, Nov. 29.
"It's really tough to play on that first eligible date, which is that first Tuesday, because there's so many things to put in and you feel like you're not doing it justice; you're rushing through things just to say you've covered some stuff," Steve Brooks said. "... The kids are actually kind of relieved to have a little bit extra time and we can kind of slow down and really dive into things."
After facing Campbellsport Monday, Nov. 29, the Tigers open conference play Thursday, Dec. 2 at home against the rival Waupun Warriors. They then will hit the road for games against Watertown Luther Prep Tuesday, Dec, 7 and Winneconne Friday, Dec. 10, before taking on conference favorite Plymouth Friday, Dec. 17 on the road.
Ripon also will take part in the Wisconsin Basketball Yearbook Tournament for the first time since 2016 as it will play Onalaska and Catholic Memorial Wednesday, Dec. 29 and Thursday, Dec. 30 at Concordia University.