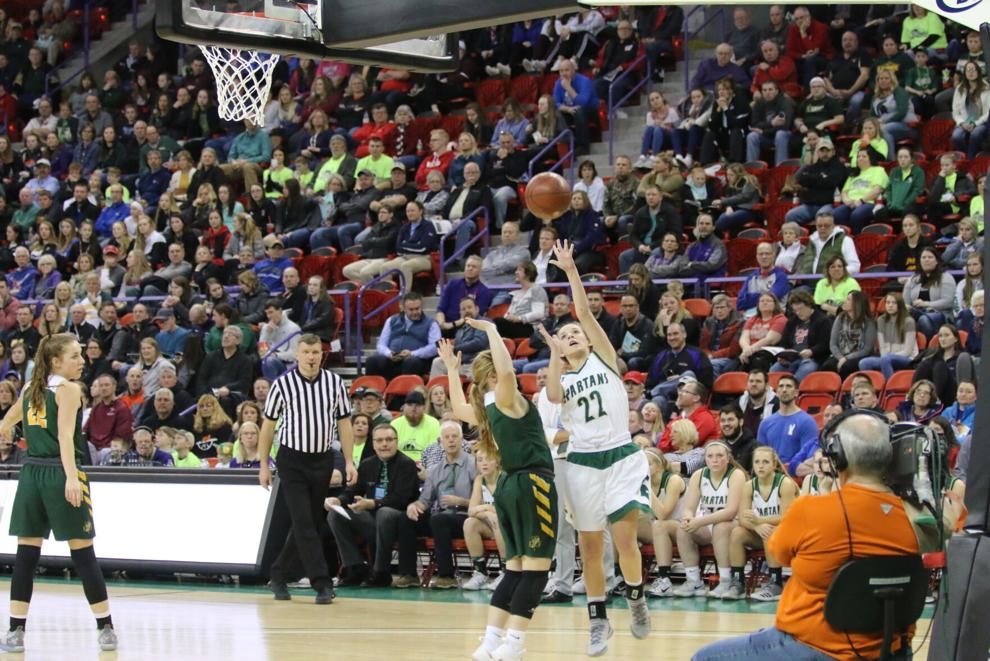 The Ripon Commonwealth Press will spotlight local senior student-athletes throughout the school year on www.RiponPress.com. Today, we feature Haley Rens, a two-sport athlete from Laconia High School and a member of the Spartan girls' basketball program's 1,000-point club.
Q. What high school sports do you play?
A. I play basketball and volleyball.
Q. What is your earliest memory playing sports?
A. My earliest memory of playing sports is doing the basketball camps our school provided.
Q. What is your favorite athletic memory during your time in high school?
A. My all-time favorite memory during high school is getting to play all four years with my best friend, Lexy Smit, and reaching the state tournament our sophomore year.
Q. If you could improve your game/skill-set in one area what would it be and why?
A. If I could choose one skill-set to improve on it would have to be creating different ways to finish around the basket because of how short I am.
Q. What were/are your goals for your respective sport(s) entering your final season?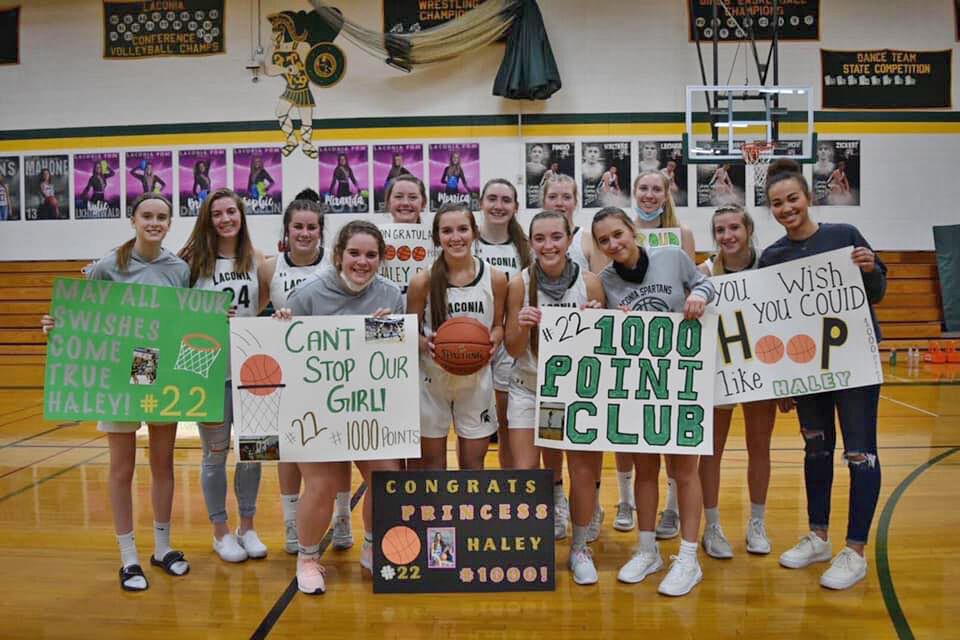 A. One of the big goals I had personally this year was to reach my 1,000th point which I was able to accomplish and I'm so thankful for everyone who pushed me to reach that goal. Also, as a team, we wanted so much to win conference, but we fell just short to a great WLA squad. We now put our focus into a long playoff run.
Q. What is your favorite sport to play and why?
A. Basketball is my favorite sport because of the different skills needed and the competition it provides.
Q. Who is your favorite team to play and why?
A. My favorite team to play is Waupun because it is such a big rivalry and every time we play it's always a tough game.
Q. Who is your favorite professional athlete?
A. Luka Doncic is my favorite professional athlete because of the way he plays the game.
Q. What do your future plans entail? If you are going to college, where are you going and do you intend on playing any sports collegiately?
A. I plan to attend Ripon College to play basketball and major in Elementary Education.