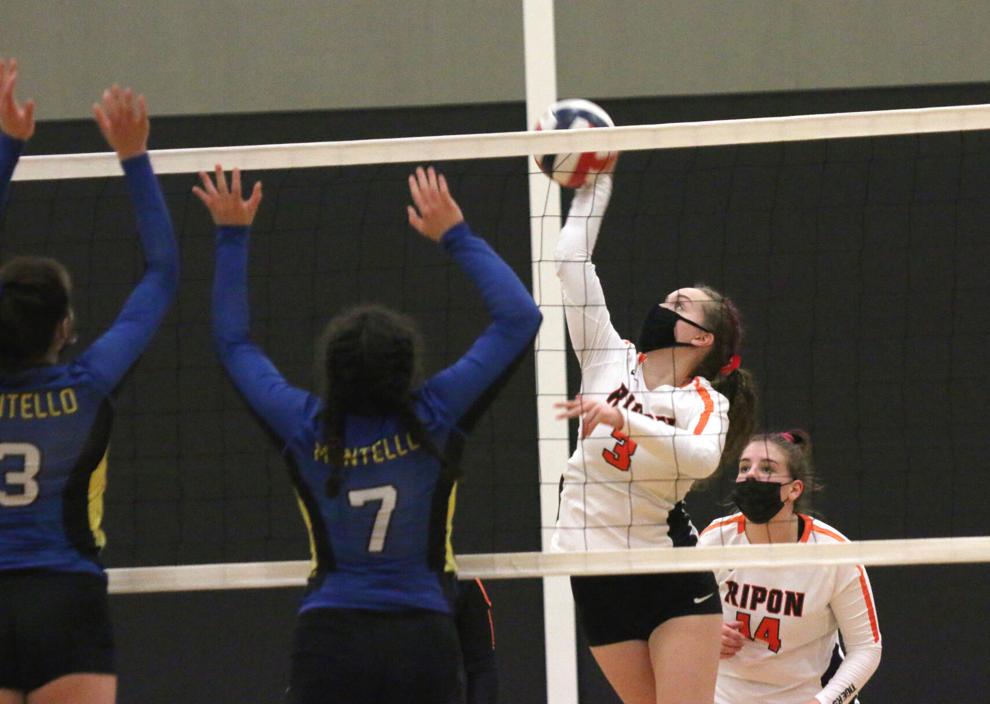 The Ripon Commonwealth Press will spotlight local senior student-athletes throughout the school year on www.RiponPress.com. Today, we feature Ripon High School athlete Cassandra Jennings.
What high school sports do you play?
I played volleyball all four years of high school and ran track my freshman year.
What is your earliest sports memory?
My earliest memory of sports was middle school volleyball. It was where I met some people that would become my family.
Favorite athletic memory during time in high school?
My favorite memory would have to be in freshmen year on JV, Coach [Trisha] Olm welcomed me onto the team and built my self confidence in a way that I don't think even she realized.
What is one area you would like to improve?
I would want to improve my game in how I cheer on others. I always want my teammates to know just how wonderful I think they are. They are all so talented and I can't wait to see how far they go.
What were/are your goals entering your final season?
My goal going into this season was just to have a blast on the court with some of my best friends. I wanted to enjoy my last year above all else.
What's your favorite sport?
My favorite sport to play is volleyball, it is competitive but it is still a team effort, and everyone has to participate in order to succeed.
What's your favorite team to play?
My favorite team to play is Berlin because I met so many girls on my club teams from that school, so it's nice to play against them and not just with them.
Who is your favorite professional athlete?
My favorite professional athlete is Sidney Crosby. He is an NHL player on the Penguins and he is truly one, if not the best player in the game right now.
What is your favorite class/subject?
My favorite subject right now is AP Calculus. I love the classmates I have, and we all have a good time together and it has challenged me to work hard.
What do your future plans entail?
I will be attending Westminster Honors College in Salt Lake City, Utah in the fall and majoring in nursing. I do not plan on playing any collegiate sports as I plan to put all my focus onto my grades and my future career.