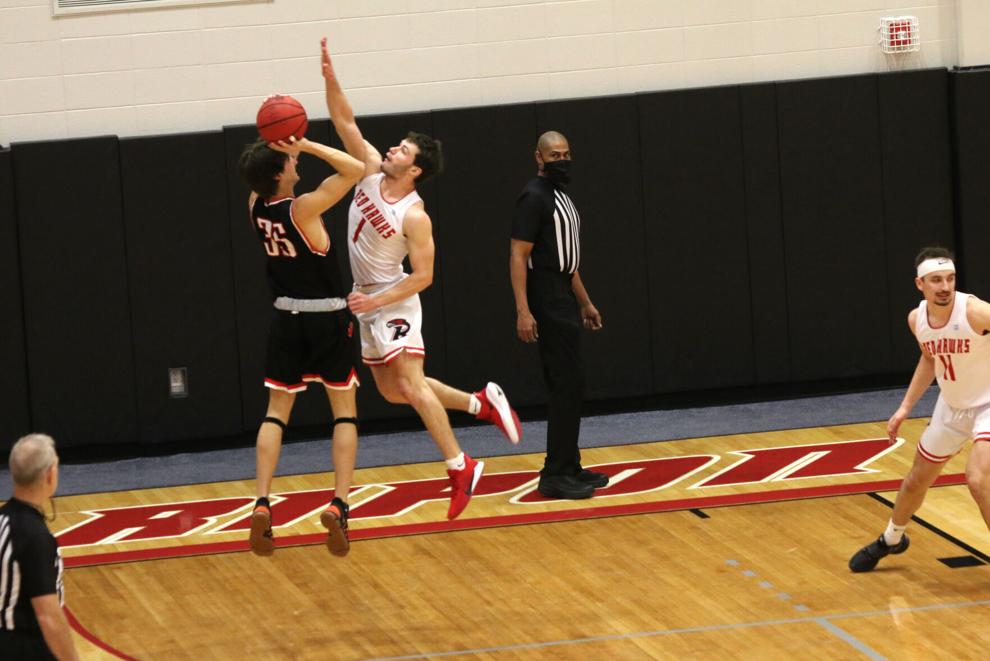 A year ago, the Ripon College men's basketball team wasn't even able to shoot the ball at the rim.
Now, as it gets ready to tip off its season today at 7 p.m. against Luther, it is just excited to compete.
After last season was largely lost due to COVID-19, the Red Hawks enter this season with high hopes and high expectations as they were picked to finish first in the Midwest Conference preseason coaches poll.
"What's exciting is that it's a group where the line is very thin from the first guy to the last guy," Ripon head coach Ryan Kane said, noting practices have been competitive. "... It'd be probably my biggest challenge in my tenure here, trying to figure out the right pieces because there are so many pieces that can play together on the floor."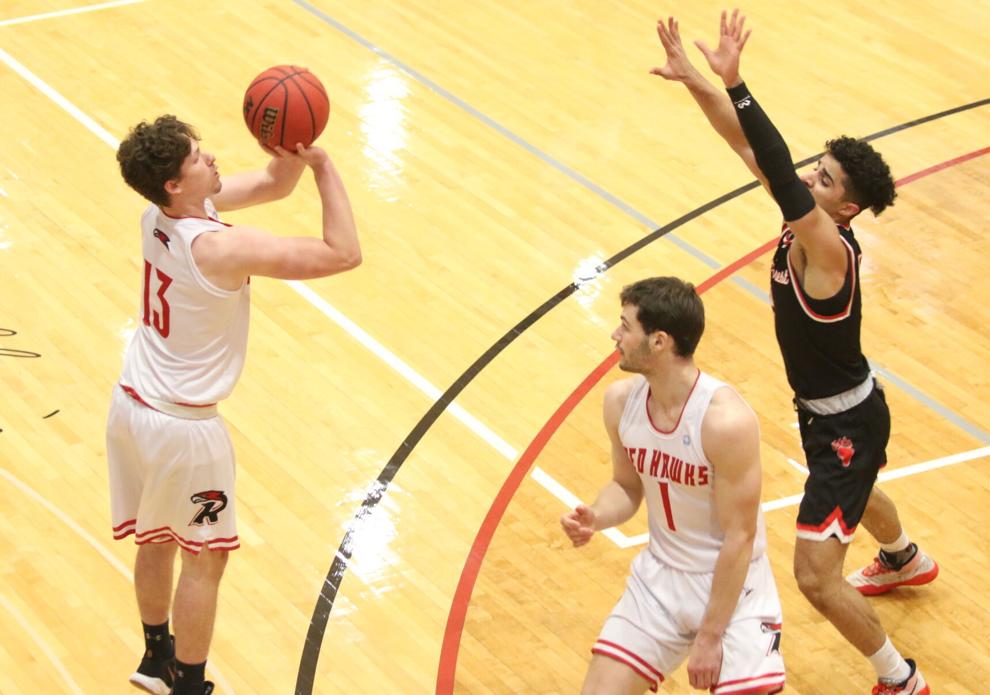 Ripon figures to be led by a talented group of juniors, who include Ryan Steffes, Owen Theune, Drew Jorgensen, Brandon native Jaylen Mahone, David DeValk, Justin Bartol, Jack Brady, Braeden Thies and Alex Hendrickson.
Kane noted the experienced junior class had an opportunity with last year's COVID-19 season to get a little bit of a taste of what it's like to play without Trent Jones, Seth Kostroski and Kyle Rutkowski, who graduated in spring 2020.
Some of the players are in their fourth year in the program, but are classified as juniors in terms of eligibility due to last year not counting as a result of the COVID-19 pandemic. A few players sat out last season due to uncertainty.
One player in his fourth year who the Ripon coach said grew a lot last season, which saw Ripon play two games against Lake Forest and two exhibition contests against Lawrence, was Brady. The junior, who barely saw the floor in his first two seasons, made an impact in the two official games as he averaged 17.5 points per game on 12-of-21 shooting (57.1%) from the field, which included 11-of-17 shooting (64.7%) from behind the 3-point line.
While Brady emerged last season, one player who Kane noted has "been rock solid for us since he started as freshman and we'll need him to be that again" is Steffes. The junior from New Holstein also is in his fourth year.
"Ryan Steffes is the most solid player that we have and we will need to be the heartbeat of this team in many regards," Kane said, noting that he believes that Steffes is the best defender in the Midwest Conference.
Steffes is one of three players who Kane said are "probably in the [starting] rotation," along with Drew Jorgensen and Owen Theune. Jorgensen is entering his fourth year in the program, while Theune decided to sit out last year.
The other couple starting spots he thinks are "still a little bit up for grabs" between a number of players.
Kane noted last week Friday that he started a lineup in the first two scrimmages, but based on how practices have been going since then he was undecided on who is going to be in the starting lineup,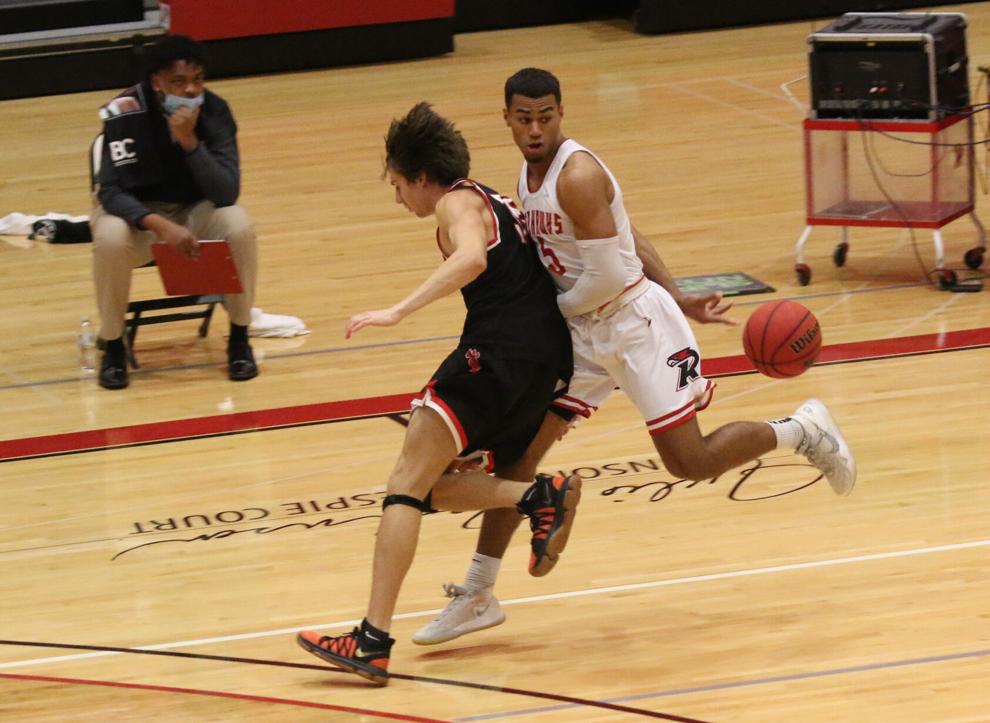 "I'm usually a guy who gets a lineup and stays with that lineup," he said last week. "I don't like pulling guys in and out based on how they're playing ... so I'm really using these next four days to get a sense of where we're at."
He added Ripon also is dealing with guys who are a little dinged up, so he's not sure who's going to be available.
With uncertainty still on who will be starting, as well as Theune, DeValk and Bartol rejoining the team after sitting out last year, Kane said that chemistry on the court is one area in which there's room for improvement for Ripon.
"A year away was challenging for them," Kane said. "I think the pace of the game, the speed of the game is still something they're getting comfortable with and just trying to figure out. There's a lot of guys that just haven't played a lot of minutes together right now, so finding that chemistry on the court is key. The good news is they're tremendous off the court and have great chemistry off the court ... It's just a matter of finding the right pieces on it."
Another challenge the Red Hawks will be faced with is not having the traditional senior leadership. It has just one player who is classified as a senior and that is Ryan Mahoney. Kane noted Mahoney has not played any significant minutes for Ripon, but is a "tremendously respected individual on our campus and in our program because he has been someone who has showed up every day for practice and has not gotten the reward of playing time."
The only other times that Kane has had just one senior, they have been guys who were all-conference players like Cal Schultz and Kyle Loughrin. While this year will be different, the Ripon coach said the team respects Mahoney.
One of the strengths he sees for the Red Hawks this year is their depth. He noted that in 2017-18, after the Red Hawks made the NCAA Tournament the season before, a lot of people slept on them and they had arguably the most balanced team in his nine years, with three or four guys averaging double figures in scoring.
"I think this is a similar type of team," the Ripon head coach said. "We don't have one dominant scorer. We've got somebody any night that can go out and get us 16 to 20 points."
He also believes Ripon will be balanced offensively in terms of scoring from behind the 3-point line and around the basket. With DeValk, Theune and Bartol sitting out last year, the Red Hawks took a lot more perimeter shots.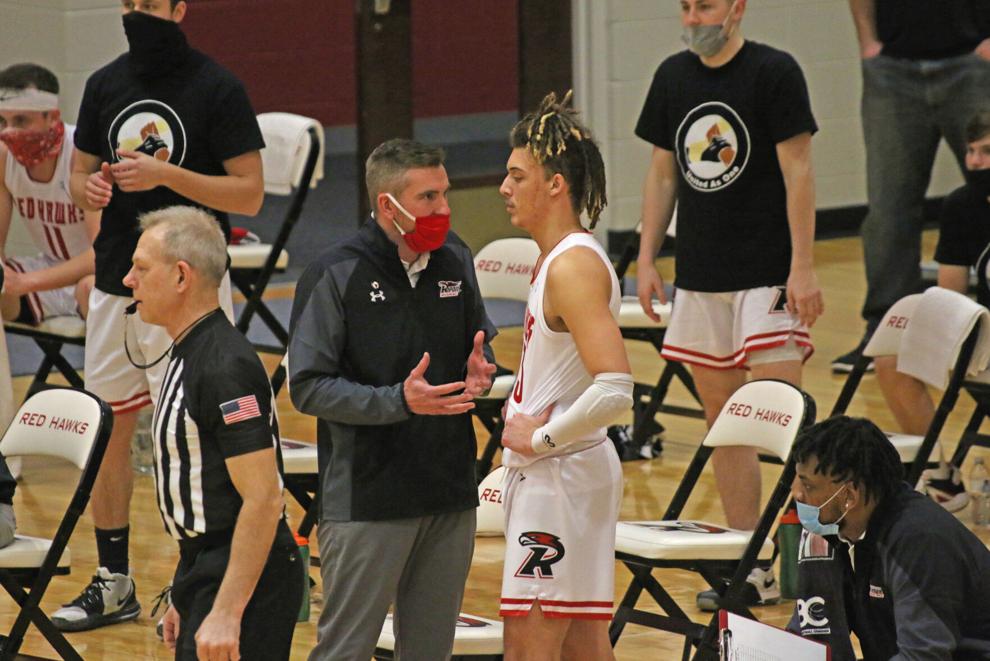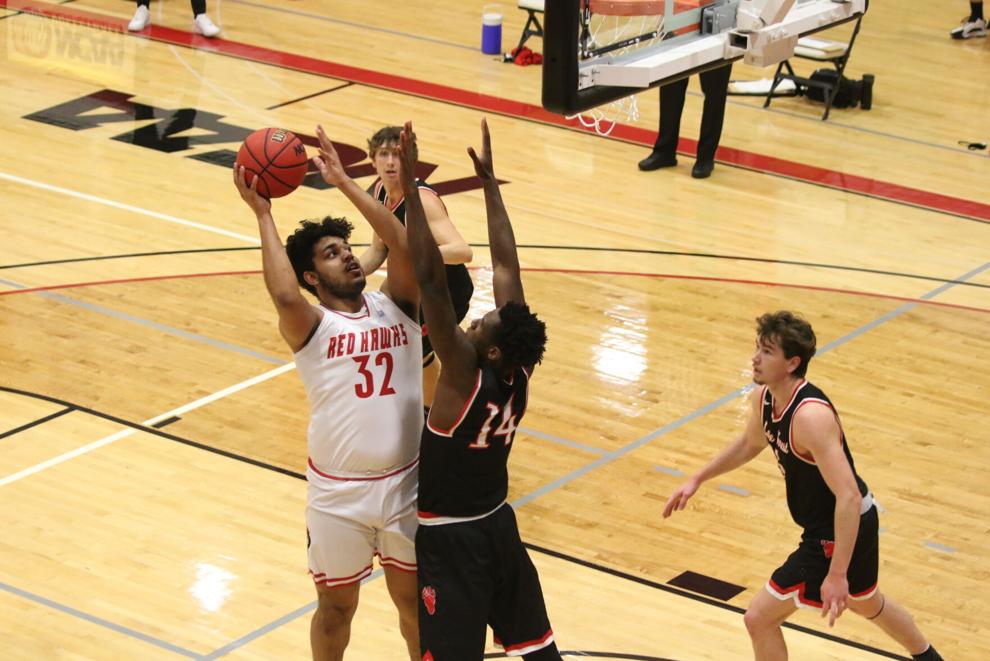 "We still have great shooters, and then we've added David and Owen back from a year ago that weren't here, plus Justin Bartol, so we've got some established guys who can score it in the low post and in the interior," Kane said, noting Ripon's going to have great balance again like it did when it led the conference in field-goal percentage in 2019-20.
The Ripon head coach also expects to see some improvement from this year's sophomore class, which got a brief taste of collegiate action last year. Among the sophomores he believes can take the jump from year one to year two, which is where Kane said the most significant jump usually comes, are Cade Tackmier, Will Ryan and Cam Ford.
He noted Tackmier got some minutes for Ripon last year and he thinks the forward is going to be a special player down the road and is ready to take an increased role this season; Ryan has impressed him this preseason with his work ethic and IQ after not getting a lot of time last season; and Ford is a big body who is in better shape this year and will give the Red Hawks some depth inside and a player with "tremendous hands" and "good touch around the rim."
Kane also could see freshman Luke Meinholz from Marquette University High School making an impact this season.
"He reminds me a little bit of [Rosendale native] Tyler Semenas who we had a few years back," the Ripon head coach said of the 6-foot, 3-inch guard/forward. "We're going to play him at a position where he's a little bit undersized, but really a tremendous athlete, explosive athlete, and I think he's the kind of guy that is picking things up quickly as well."
Schedule and goals
Ripon won't have to wait long to see how good of a team it is as it has a challenging schedule to start the season, which includes non-conference games against Wheaton (Ill.) and the University of Wisconsin-La Crosse, as well as a possible matchup with Wooster (Ohio). Wheaton and UW-La Crosse are ranked Nos. 6 and 15, respectively, in the D3Hoops.com preseason poll, while Wooster received eight votes. Ripon garnered two votes in the poll.
The Red Hawks also will face No. 17-ranked UW-Oshkosh Thursday, Dec. 30 in the UW-Oshkosh Winter Classic, while also playing Luther (Minn.), Spalding (Ky.), Bethany Lutheran (Minn.) and UW-Stout in non-conference action.
"We're going to do our best to go out there and try to play some teams that we think are really good," Kane said. "... We want to find out who we are and we want to be able to play at a national level. But we've got some other games in there that, I think, are games that can hopefully give us an ability to get a little confidence as well."
While Kane hopes Ripon can find success against some of the better teams, his focus is on his team playing its best basketball in January and February and competing for a conference championship. He noted that it's been 20-plus years since the Red Hawks won a regular season title and were able to host a conference tournament.
"We've always just talked about finishing in the top-four, but I think in year 10 now [of me being head coach] it's time for us to really think about really pushing for that opportunity to host a conference tournament here and give our campus and our fans that environment," Kane said.
Ripon has an opportunity to do that as it was picked to finish first in the Midwest Conference preseason coaches poll. It collected seven of the nine first-place votes, with Cornell getting the other two and being picked to finish second. Rounding out the poll were Illinois College, Lake Forest, Grinnell, Monmouth, Lawrence, Knox and Beloit.
Kane noted the Midwest Conference, which saw St. Norbert depart prior to this year, is an emerging conference, with many of the programs in year two or three of a new coaching staff who are building their programs.
"You're seeing hungry, young coaches who are trying to turn the corner with their programs and they're certainly dangerous," Kane said. "We don't know what to expect in that year two, year three where you would like to see some significant growth. No different than, I think, what our program saw when I came in. By year three, year four, we were really competing for a conference championship and, I think, there's some teams that haven't been in that position lately that will be this year that I just don't know. It's going to be interesting to see what happens."
Ripon will open conference play Saturday, Dec. 4 at home against Illinois College, before traveling to Beloit Friday, Dec. 10 and hosting Knox Saturday, Dec. 11. It then will take a break from conference play until Jan. 4, when it hosts Grinnell and plays only conference games for the rest of the regular season.