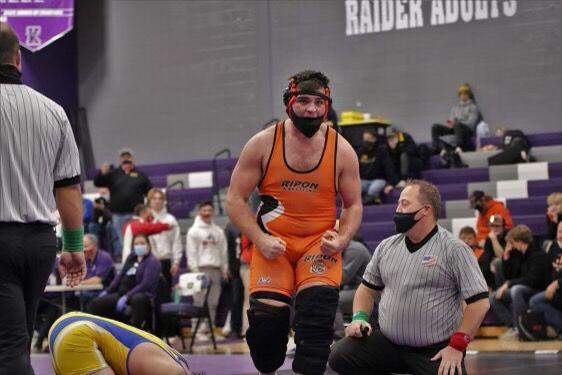 Aaron Socha made what head coach Lee Cotton called a "small mistake" during his 220-pound regional championship match against Campbellsport's Joseph Volz on Jan. 30.
The Ripon High School senior wrestler wasn't about to let it happen again last week Saturday.
Facing Volz in a second-place match to determine who would go to state, Socha avenged the regional loss as he picked up the pin at the 3-minute mark at the Kiel Division 2 Sectional.
"That was a bit of a nice little topping on the cake avenging that loss," Ripon head coach Lee Cotton said. "He just made a small mistake in position, where he had the Campbellsport kid on his back and just slipped off … And we corrected the mistake and found ourselves in a wrestleback in the same position again and this time the mistake was corrected and he got the pin."
Socha becomes the first Tiger to qualify for the state tournament since Ryan Cody did so in 2018. The state competition will take place Saturday at Adams-Friendship High School.
He was the only one out of four Ripon wrestlers to advance as senior LeeRoy Cotton finished in fifth place at 145 pounds with a 2-2 record on the day, while senior Alex Button and freshman Caden Kraege dropped both of their matches on the day at 170 and 285 pounds, respectively,
It wasn't an easy road for Socha (14-4 overall) to get to state as the senior needed to win four-straight matches after getting pinned in his first-round match at the 1-minute, 15-second mark to eventual sectional champion Jackson Funderburg (11-0) of Big Foot/Williams Bay.
Socha, who missed all of last season with an injury suffered during the football season, won his consolation match over Martin Luther's LaShawn Wesley-Carter (10-5) with a pin with seven seconds left in the first period. He then followed it up with a 9-1 major decision over Chilton/Hilbert's Phoenix Fortune (5-3) in the consolation semifinals and 12-3 major decision over Catholic Memorial's Adam Boehm (12-2) in the third-place match to set up the rematch with Volz.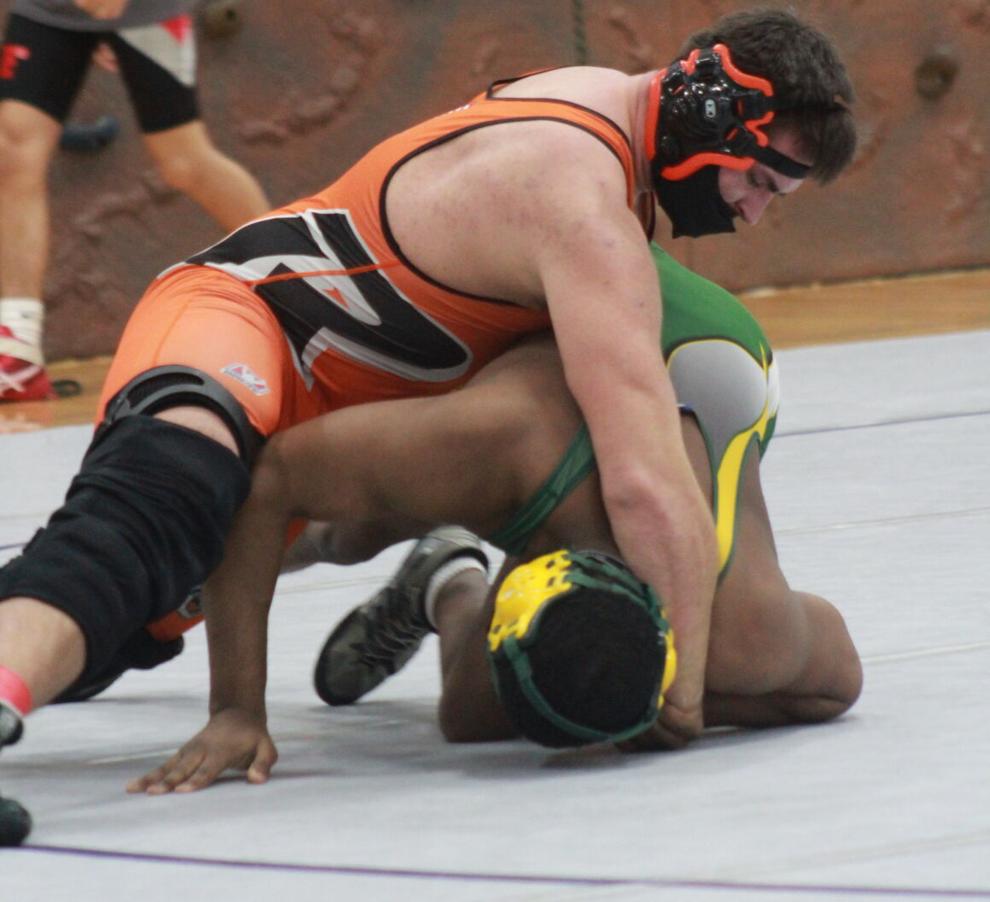 "Aaron kept himself in the game all day; taking it one match at a time," Lee Cotton said. "It's really important not to get too far ahead of yourself and to overlook the opponents you have coming up, and he did a great job there. We knew that we had to be offensive all day ... and Aaron was successful in that."
Much like Socha, LeeRoy Cotton (11-6) also dropped his first-round match as he lost by pin to Delavan-Darien's Jared Greidanus (9-5). He then won his consolation round one match by forfeit to put him in a position to wrestle for third place and a chance to advance to the state tournament.
LeeRoy Cotton, however, lost his consolation semifinal match to Racine St. Catherine's/Racine Lutheran/Catholic Central's Henry Amborn (14-1) on a 7-4 decision. Amborn went on to win his third-place match by no contest and then the second-place match by a 5-0 decision over Greidanus.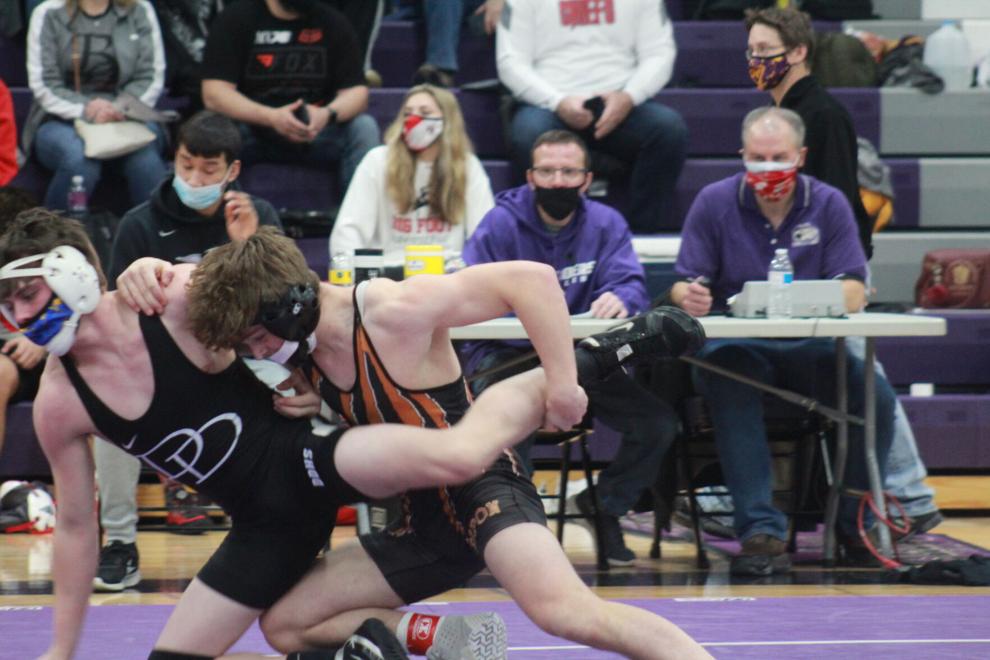 Even if LeeRoy Cotton had defeated Amborn, he would not have had a chance to wrestleback for second place and a trip to the state tournament as a result of losing to Greidanus in the first round. LeeRoy Cotton did finish his high school wrestling career on a winning note as he won his fifth-place match against Catholic Memorial's Joe Bisswurm (6-8) on an 8-3 decision.
"I think he got off to a slow start; that first match definitely was a kid we shouldn't have lost to but ... after that he actually wrestled good in his second contested match against the highest-ranked kid there and scored some points, but just wasn't enough to get it done," Lee Cotton said of his son, LeeRoy.
Button, meanwhile, lost by first-period falls to Delavan-Darien's Cole Hanson (12-0), who ended up winning sectionals, and Kewaksum's Colin Duren (11-8). Despite the results, Lee Cotton was proud of how far the senior has come since his freshman year and that he was able to get a chance to compete at sectionals.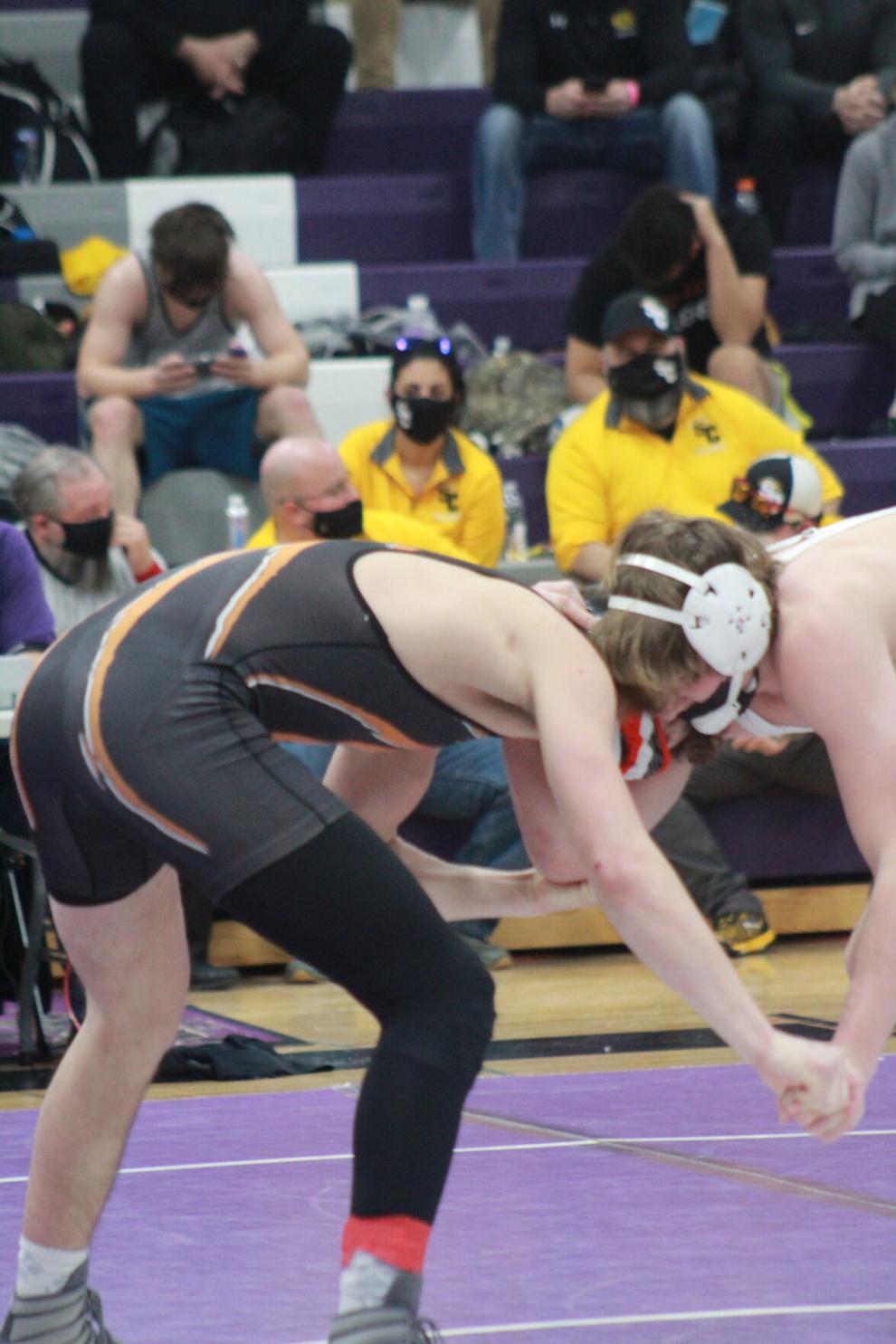 "His wrestling really came to a pinnacle at the regional tournament ... and we're very happy that he was able to make it to the sectional tournament," Lee Cotton said. "And he went out and did what he could. He just was in a tough bracket with some tough kids and he didn't come out on top this weekend, but way to end your senior season with a trip to sectionals. I know he's been there as a spectator every time, but to be on the mat this time was a great accomplishment for Alex."
Kraege, on the other hand, gained valuable experience as just a freshman. While he suffered first-period pins to eventual sectional champion Evan Ladwig (16-0) of Plymouth and fourth-place finisher Logan Hermann (6-7) of Delavan-Darien, Lee Cotton noted it should only motivate him moving forward.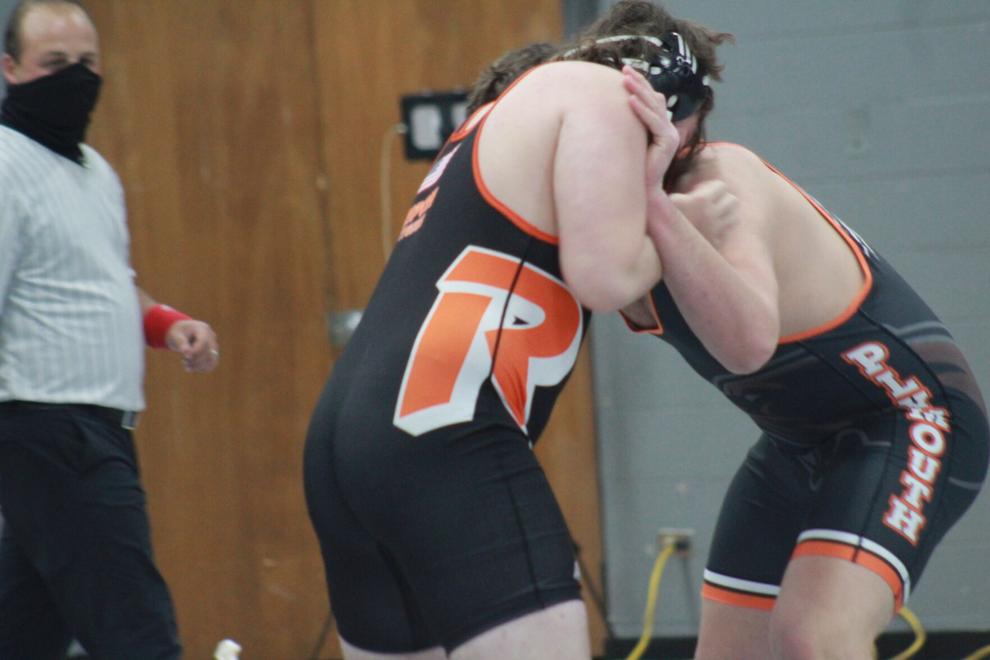 "That [experience] is going to pay off big for him next year when it comes time to get into these tournaments," Lee Cotton said. "... It gives him some confidence going into next season that it's definitely not out of the grasp of reality for even a young guy to get [to the state tournament]."
State tournament preview
Socha now will turn his attention to getting ready for Saturday's Division 2 state tournament at Adams-Friendship High School, where he will face Koy Hopke of Amery in the opening round.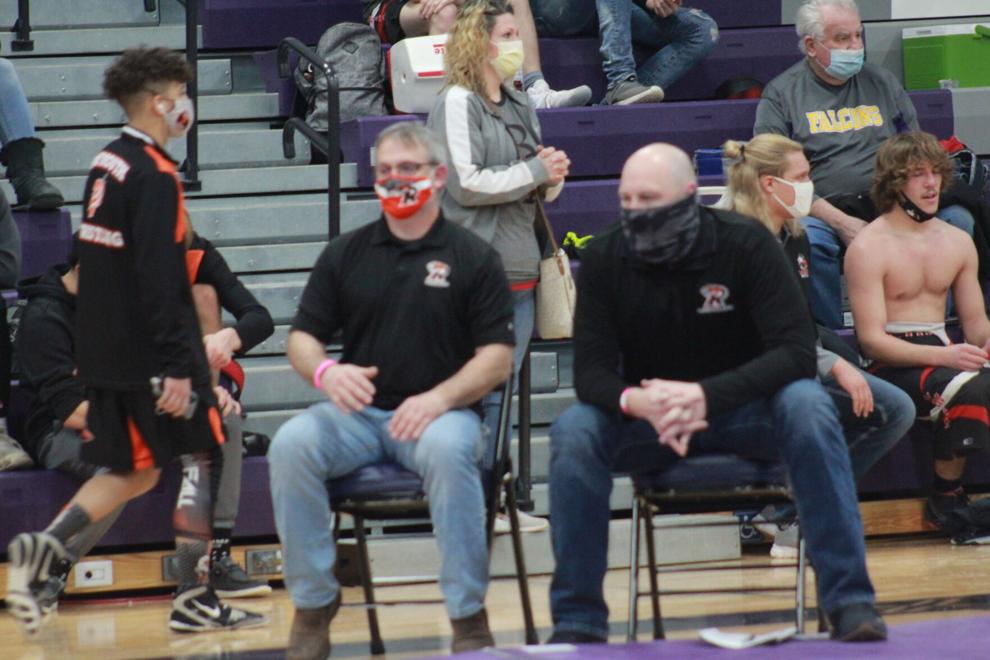 While Hopke, a freshman, is a perfect 17-0 this season, Lee Cotton noted the focus is more on Socha and capitalizing on his strengths.
"We don't put a whole lot of stock into our opponents and dwell on it," Lee Cotton said. "We have to go out and work with our skill set and kind of keep it the same; it's not the time of the year to start switching things up now. So for Aaron, we're going to be offensive, stay in good position and keep going and take it one match at a time. I know Aaron and, obviously, everybody when you get there, likes to set sights high on that state championship and there definitely is no reason he can't get there."
The first round will get underway at 10 a.m.