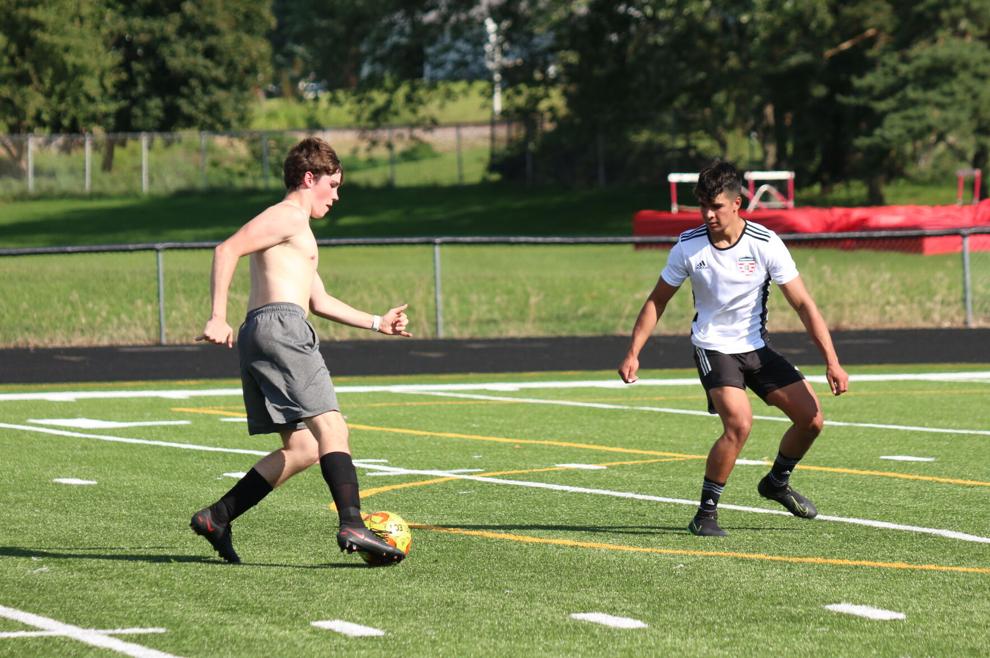 After winning its first-ever regional title and playing to a scoreless draw until the final minute of a sectional semifinal game this past spring, the Ripon boys' soccer team wants to build on that.
The Tigers haven't missed a beat through the first week of practice much to the delight of third-year head coach Steve Nankervis, despite graduating four players from last year's team.
"I was expecting a little bit of drop off, losing four starters from last year's squad, but the newcomers and returning players have really picked it up and stayed the course, building off of how we ended last year," Nankervis said of what has impressed him the most during the first week.
Two of the four starters that Ripon graduated came on the defensive side of the ball in Leeroy Cotton and Garrett Mitchell — the former of whom was a four-year letter-winner for the Tigers.
While Nankervis noted prior to Tuesday's season-opening game against Berlin that he won't be able to tell where Ripon is at defensively with the loss of Cotton and Mitchell until after the game, he thinks his team's strength will again be in its defense and midfield.
The Tigers also have the luxury of welcoming back Liam Gilfillan for his third year in the net. The senior, who has been named all-conference the past two years, also played in the field as a freshman.
"Just to have that leadership in the goal box will definitely be nice, especially if I'm going to have to start some younger, newer guys on the outside positions," Nankervis said.
Ripon also will look to alleviate some of the pressure off the defense by scoring more goals this season. This past spring, Ripon scored just 15 goals in 14 games and was shut out five times.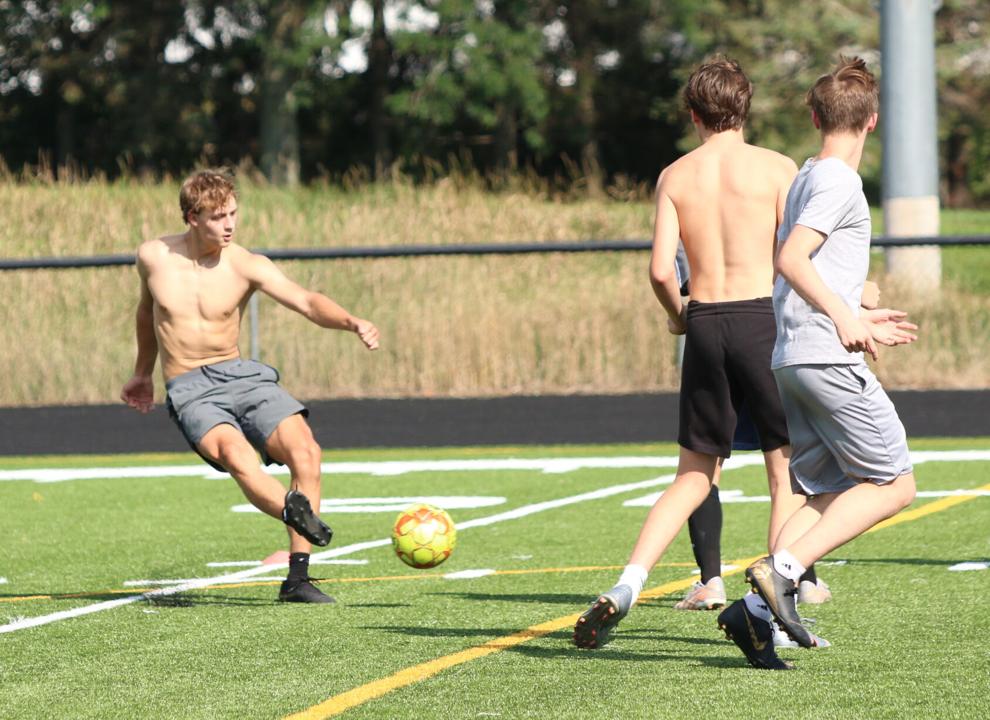 Midfielder Adam Banerjee and forward Spencer Schultz led the Tigers with four and three goals, respectively, last season, while midfielder Isaac Whitrock and forward Drew Kastenschmidt added two each. All four will be seniors this season and have gotten bigger and stronger, according to Nankervis.
The Ripon head coach noted the Tigers have really concentrated a lot on their finishing last week and getting their touches and conditioning down in hopes of being more prolific on the offensive end.
"We spent all day [last week] Friday with just finishing drills and everyone was doing a pretty good job with that," he said, adding Ripon is going to look to get its midfield more involved as well.
The conditioning also will be key for Ripon this season as it doesn't have a lot of depth and won't be fielding a junior varsity team for the second-straight season. Nankervis noted that most of his players came in "pretty well conditioned" after the spring season and with their fitness right where it should be.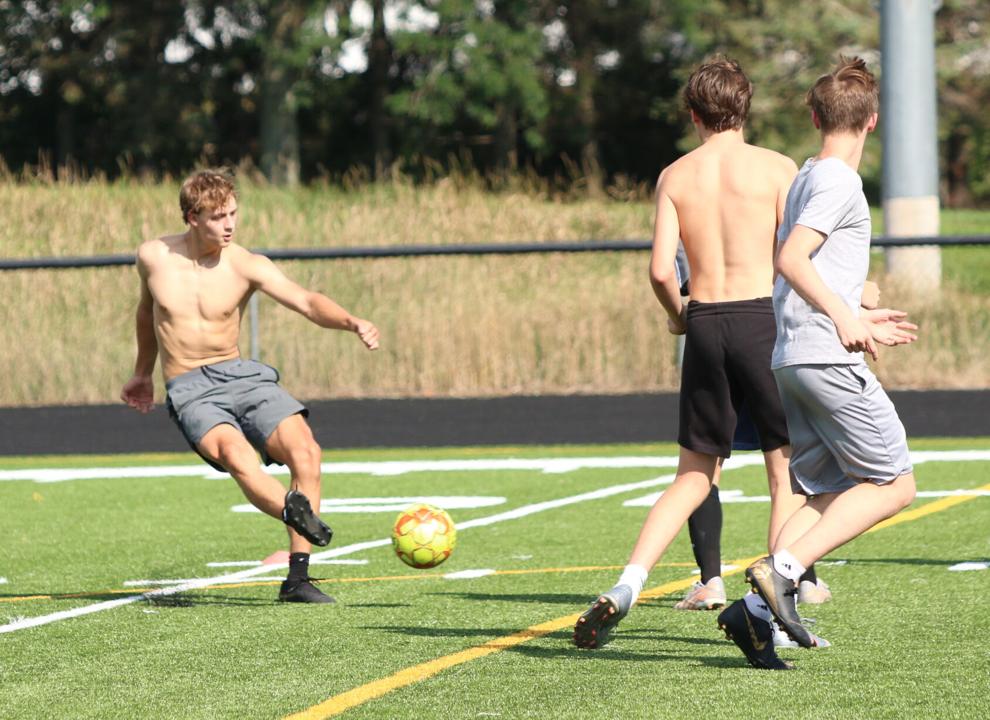 "They do realize they've got to do their part in putting in that extra work during practice and outside of practice to make sure they keep their fitness up and stay healthy because we won't be able to afford any injuries or major injuries," the Ripon head coach said.
If the Tigers can stay healthy, Nankervis doesn't see why they can't finish in the top three or four teams of the East Central Conference, which it returns to after taking part in the Flyway Conference during the alternative fall season this past spring. The East Central Conference will be different from the last time Ripon competed in it as Campbellsport has left the conference, dropping the number of teams to seven.
As a result, Ripon will play each team in its conference just one time, despite the two that it used to play. It did add some extra games against Berlin and Kewaskum to help fill out its 19-game schedule.
Nankervis believes the conference is going to be "wide open" this year, adding that Kettle Moraine Lutheran always reloads and that Plymouth is going to be strong because it is the biggest school in the conference.
He noted that Waupun will be missing a lot of key players it had this past spring due to graduation and that Berlin and Kewaskum are both in the rebuilding stage as well.
In addition to wanting to finish among the top three or four teams of the conference this season, Nankervis is looking for the Tigers to just be competitive in every game they play this fall.
"I just want to make sure we have a good showing, that we give every team we play a good game, win or lose; hopefully, we're on more of the winning side more than the losing side," the Ripon head coach said.
He also would like to see the Tigers reach double-digit wins, make a decent run into the playoffs and possibly be able to host a regional championship game this year, noting "that would be a success."
Nankervis added a goal of the players is to add another "date" to the big board in the Ripon High School gymnasium that lists the years of each sports conference and regional championships.
"They got a taste of it in the alternative fall season and now they've already been mentioning that that date looks lonely, that they want to add another one, so that's their goal," he said. "My goals are for the boys to be competitive and have fun, and if we can do both those two things the success will come."
Ripon kicks off the season Tuesday against Berlin. It then will travel to Berlin Saturday for an invitational, before hitting the road Tuesday, Aug. 31 to face the Wrightstown Tigers.