For the second time in less than a week, the Ripon High School girls' tennis tell fell to Sheboygan Falls 5-2.
And much like the first time, which came Aug. 29 as part of the Sheboygan Falls Triangular, its two wins last week Thursday came from No. 2 and 3 singles players Alexis Tebon and Halle Hadel.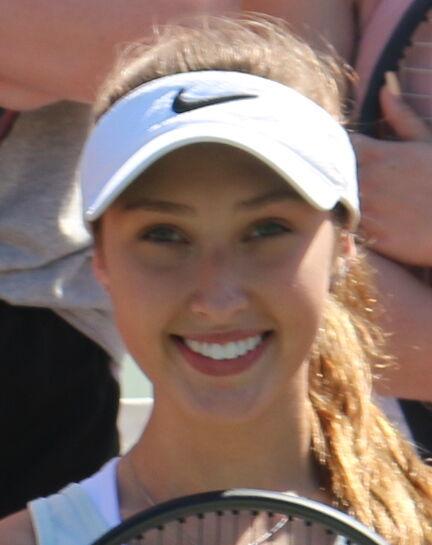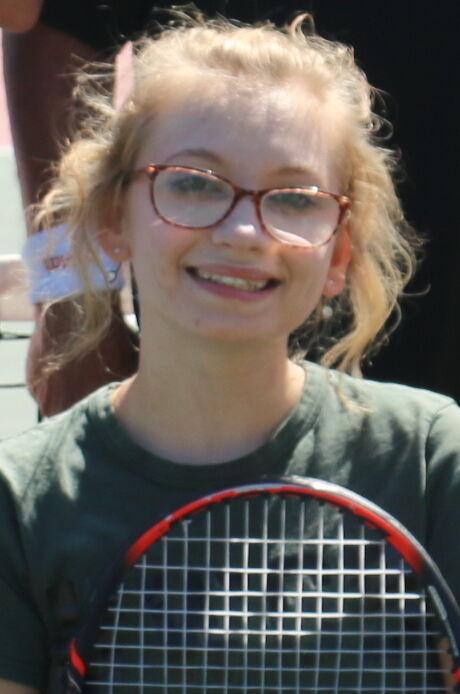 Similar to her first match with the Falcons, Tebon had to work for her victory last week Thursday as she won it in the third set on a tiebreaker. The senior dropped the first set to Claire Liebe 5-7, before winning the second 6-4 and the tiebreaker 10-4. This comes after defeating Liebe 6-1, 4-6, 10-8 at the Sheboygan Falls Triangular.
"She was playing pretty well, but she had dropped the first set," Ripon head coach Breck Speers said of his No. 2 singles player. "I went behind her court on a changeover and we had a little conversation and it must have helped because she told me after the match ..., 'Coach Spears, whatever you said helped me because it made sense and I won the match after that.' ... Credit goes to Lexi; she won it in the third set in a tiebreaker."
Hadel, who also had her hands full in her first match against Sheboygan Falls, had an easier time last week.
The junior defeated Andrea Hicks 6-3, 6-3 after needing a tiebreaker to win 7-5, 5-7, 10-3 the last time around. With the win, she improves to a perfect 5-0 on the season.
"Halle, she kind of went through her opponent pretty consistently," Speers said. "I think Halle's getting a reputation for being a strong No. 3 player."
While Hadel and Tebon were the only two Tigers to record wins against the Falcons, Speers was pleased with the No. 1 doubles team of Lizzie Grewal and Emma Mott.
The two were teaming up for just the second time after Mott was nipped in a challenge match for the No. 4 singles position by Kelly Rudolph. They lost 6-3, 6-0.
"The whole team is grateful for Emma and Lizzie playing No. 1 doubles; a lot of strong players there. They lost 6-3, 6-0, but they gave their opponents a real strong challenge in the first set," the Ripon head coach said.
They weren't the only two players getting used to each other as Lilly Schram and Emily Edinger teamed up for the first time at No. 3 doubles. They lost their match 6-2, 6-4.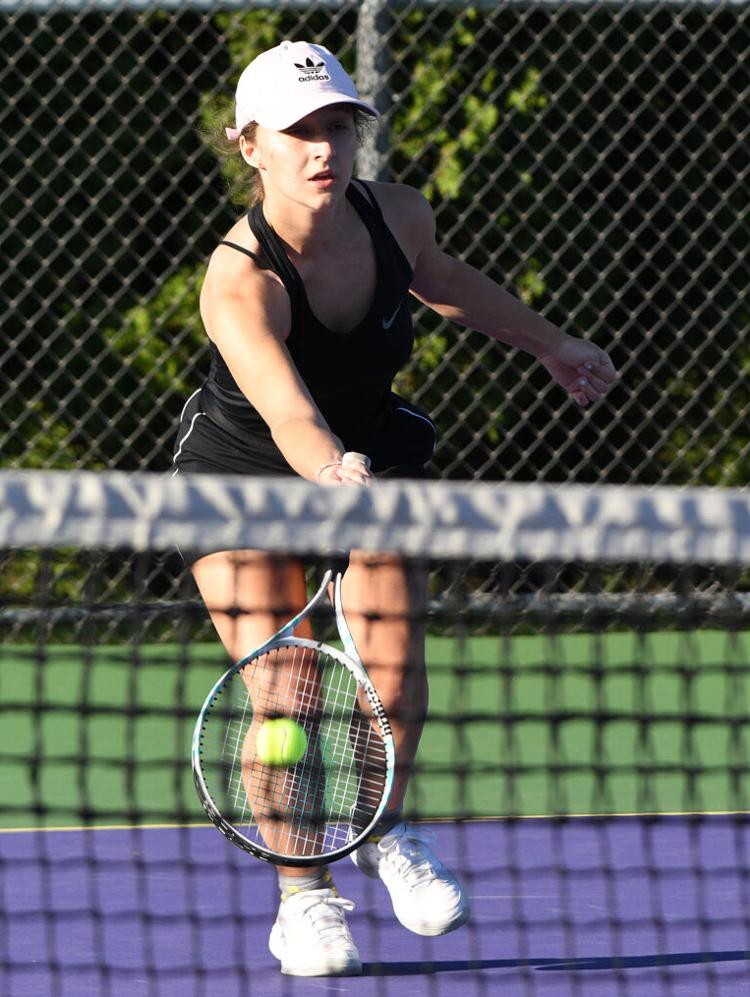 "I believe that was their first time to play together, and they did well," Speers said. "We were pleased with the way they played, especially the second set. I have good hopes for them throughout the season."
Also dropping matches for Ripon against Sheboygan Falls were Hadley Neper at No. 1 singles (2-6, 1-6), Rudolph at No. 4 singles (4-6, 2-6) and the No. 3 doubles team of Artesa Elliott and Ella Altnau (3-6, 2-6).
The Tigers did well in their five junior varsity matches as they won three of them. Doing the honors were Guimauve Engelschenschilt (8-3), Quinn Diedrich (4-3, 4-3) and the doubles team of Sophia Kent and Ana Nankervis (4-0, 5-4, 7-3). Savannah Maczuzak dropped a hard-fought match on a tiebreaker, while the team of Katelyn Story and Grace Retzlaff fell 2-4, 0-4.
"Really encouraging because Guimauve and Quinn, we're trying to find a place for them because they're both strong singles [players]," Speers said of the junior varsity victories. "So I just plan ... to keep them in singles the rest of the season and then they should be strong next year. And then Sophia Kent and Ava Nankervis had their first win; we're really proud of them … We got some good combinations for this year and next year."
Hadel picks up Ripon's lone win against WLP
Hadel accounted for the Tigers' only victory last week Tuesday in a road dual against Watertown Luther Prep.
The junior won her first set 7-5, before losing the second set 5-7 and coming back to take the tiebreaker 10-5.
"I think her opponents go into a debriefing session, maybe a counseling session," Speers jokingly said of Hadel. "It is pretty unnerving for opponents. She just kind of picks them apart. She just hangs out there until the very last minute. Lexi's good at that too; they're fighters as a lot of the girls are."
Also showing fight for the Tigers against Watertown Luther Prep was the No. 1 doubles duo of Mott and Grewal, who were teaming up for the first time ever.
Mott and Grewal won their first set 7-5, before narrowly dropping the second set 4-6 and the tiebreaker 8-10.
"Just amazing what they did," Speers said of the No. 1 doubles team. "They had never played together before and Luther is a very strong team — we picked up only one varsity match there and one JV — and to see them battle that out, I was so proud of them. I think it was an encouragement to them because it was their first time."
Also dropping matches for Ripon last week Tuesday were Neper at No. 1 singles (0-6, 1-6), Tebon at No. 2 singles (0-6, 2-6), Rudolph at No. 4 singles (1-6, 0-6), the No. 2 doubles team of Altnau and Elliott (0-6, 2-6) and the No. 3 doubles team of Edinger and Diedrich (4-6, 3-6).
Kent and Nankervis won the Tigers lone junior varsity match, winning their doubles match 8-2. Losing matches were Engelschenschilt (7-8), Retzlaff (1-8) and the doubles team of Schram and Katie Skoog (1-8).
Up next
Ripon will have another challenging opponent Thursday, when it travels to Waupun to face the Warriors.
According to Speers, Waupun beat Sheboygan Falls already this year.
"Waupun has the No. 1 player that's just outstanding," the Ripon coach said. "And I'm excited that women's tennis in Wisconsin at Division 2 and 1 is looking very strong. So we may not be at the top of the heap this season, but I'm glad that tennis is strong in Wisconsin, and we're building also for years to come, for the future."
Ripon also will host Kewaskum Tuesday in its home opener.
Both duals will get underway at 4 p.m.